China Construction Fifth Engineering Division, headquartered in Hunan province, has a reputation for being China's backbone for international investment and construction enterprises.
  In 2018, a television station in Algeria broadcast a program praising the company's valiant rescue efforts during major flooding and landslides in the country.
  During the construction of a north-south highway in Algeria, local people expressed their admiration for the competence of Chinese technical experts with CCFED, as well as the company's care and consideration for wildlife and the environment during the project.
  According to the original planning, a local restaurant with a history of more than 100 years was to be demolished as it stood in the highway's path. Additionally, the road was to pass through several natural habitats for animals such as monkeys and wild dogs.
  Recognizing the potential issues, CCFED diverted the round around the restaurant and built tunnels underneath the road so that animals could cross from one side to the other safely.
  Living up to such responsibilities and in the pursuit of quality, CCFED has been improving its overseas projects for more than 30 years.
  Under the Belt and Road Initiative, the company said it uses the experience it gains from domestic construction projects and applies it abroad.
  "We are more than builders. We are friends of the local people," said Xiang Shanmou, deputy general manager of the company.
  Established in 1965, CCFED is a core member of China State Construction Engineering Corp, one of the world's largest international investment and construction conglomerates, which was ranked 21st among Fortune Global 500 companies this year.
  CCFED has top qualifications for constructing buildings, public facilities and highways, ranking third among all subsidiaries of CSCEC and third among all businesses in Hunan province. It has a diverse business portfolio, ranging from investment and construction to operation.
  The company said it has more than $15.38 billion in total assets, $30.77 billion in operation scale and $46.15 billion in cumulative investment. Since 2000, its main economic indicators have seen a double-digit growth per year on average.
  Starting from 2003, the company has completed overseas contracts worth more than 50 billion yuan ($7.1 billion) and earned more than 20 billion yuan in overseas operating income.
  As of the end of October, CCFED had conducted market research into 32 countries on four continents - Africa, Asia, Oceania and Europe - and undertaken projects in 12 countries such as Cote d'Ivoire, Algeria, Gabon and Republic of Congo.
  CCFED Chairman Tian Weiguo said: "Thirty years since CCFED leapt onto the world stage we have witnessed the rise of China's influence and status. The process of going global will not be all smooth sailing, so persistent and arduous efforts are called for."
  Wu Hao contributed to this story.
  yinruowei@chinadaily.com.cn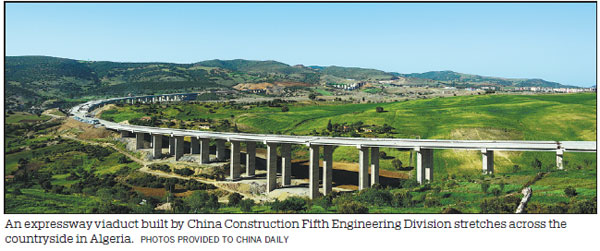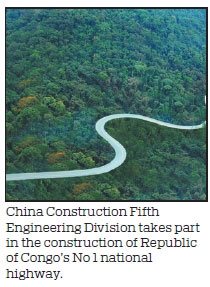 (China Daily Global 11/28/2019 page7)