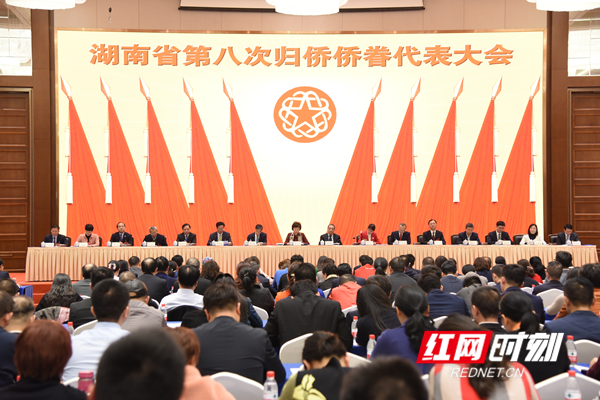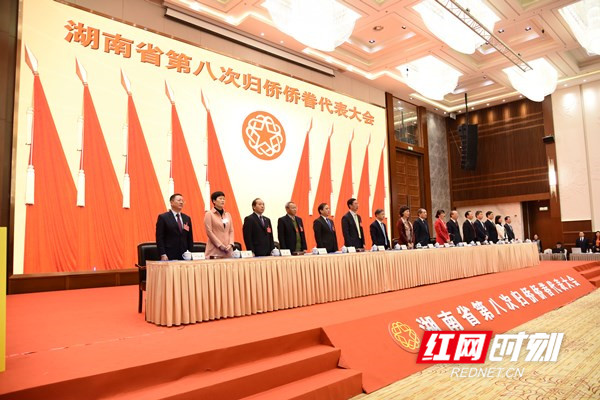 The 8th Hunan Conference of Returned Overseas Chineseclosed in Changsha on December 2. Huang Lanxiang, member of the standing committee of the Hunan CPC committee and minister of the United Front Work Department of Hunan CPC committee attended the closing ceremony and delivered a speech.
Yang Weigang and Hu Xusheng attended the meeting.
Huang Lanxiang hoped that all returned overseas Chinese and their families of Hunan province would take this conference as the new starting point, give full play to their characteristics and advantages according to current situations, and actively participate in the great national rejuvenation, so as to achieve greater achievements in the process of building a new Hunan and realizing the Chinese dream.
"A tree is a thousand feet tall and never forgets its roots," Huang said that we should always cherish our patriotism to do the duty of national rejuvenation, to tell a good story about China and to promote the reunification of China. We should take the initiative to serve the overall situation, to promote the high-quality development of Hunan, to be the wisdom of political advice, to be the force of innovation and opening up.
The conference review and access the work report of the 7th committee of Hunan l Federation of Returned Overseas Chinese and elected the new leadership of the federation. Zhu Daohong was elected chairman of the 8th committee of the federation, and Huang Fang, Sun Minsheng, Li Zuyuan, Wu Jinshui, Tang Yawu, Zhang Xin, Zhuang Qining, Liu Hui, Mao Binghua and Ye Jingtao were elected vice-chairmen.
Link: 湖南省第八次侨代会闭幕 黄兰香出席并讲话