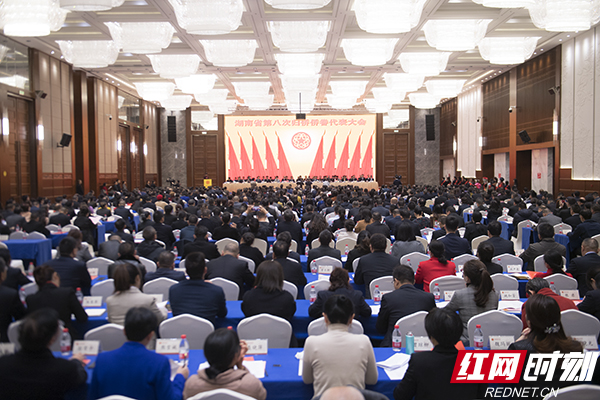 The annual Fellowship Conference for the Overseas Chinese Associations of Hunan Province was held in Changsha On November 26. 145 guests from 45 countries and regions including the United States, Britain, Japan, Australia, New Zealand, and Tanzania attended the meeting. Huang Fang, party secretary of Hunan CPC committee and vice-chairman of Hunan Federation of Returned Overseas Chinese, Zhu Daohong, Chairman of Hunan Overseas Chinese Federation and other officials attended the meeting.

Huang fang praised the fellowship for its work in 2019. She said that it is an important platform to build consensus on unity and mutual assistance, social communication, to maintain the rights and interests. She hoped that associations of overseas Chinese should guide people to abide by the law where they live, to respect local social customs, to promote the local economic development, to make their own voice of overseas Chinese for maintaining their own rights and interest, to build harmonious communities. She hoped that overseas Chinese leaders should deepen the patriotism, to emphasize unity and dedication, to constantly improve their own ability, and to be good leaders of overseas Chinese communities.
She hoped that the broad masses of overseas Chinese may combine their own development with the development of China and Hunan, by using their talents, connections and financing advantages of both at home and abroad, for promoting Hunan rising strategy on opening-up by innovations, for Belt and Road initiative, for the exchanges and cooperations, and a better future for China and hometown, to have mutual achievements of reform and development.
Link: 全球145名侨领齐聚长沙 叙湘情话发展