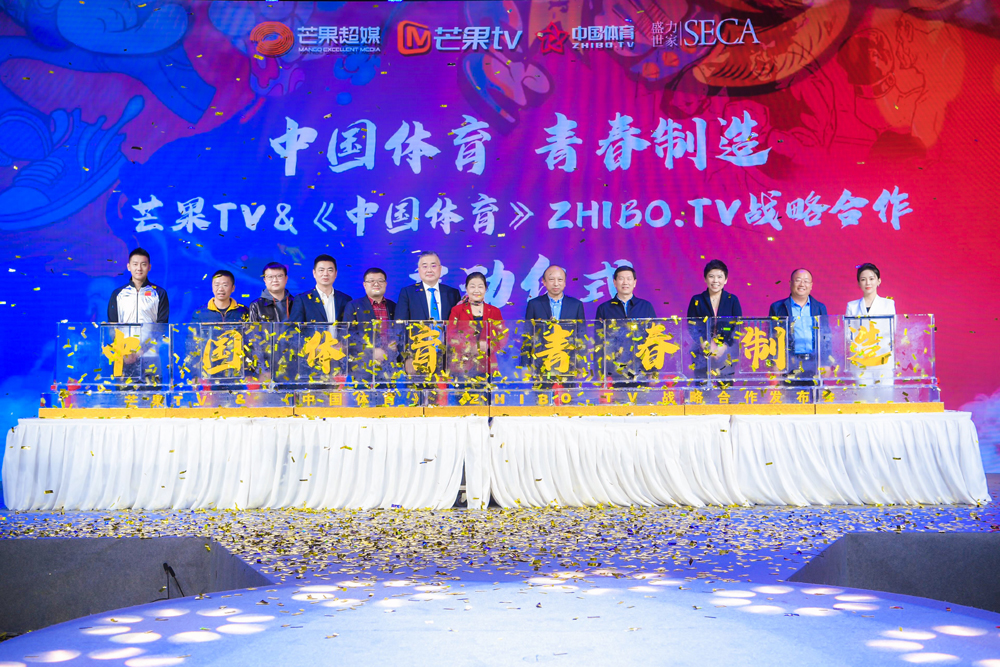 Guests launch the partnership between ZHIBO.TV and MGTV in Beijing on Monday. [Photo provided to chinadaily.com.cn]
  China's two major online video platforms signed a deal to work together to spread positive and healthy concepts in sport to younger viewers in Beijing on Monday.
  ZHIBO.TV, an interactive high-definition sport live platform and subsidiary of China Sports Publications Corporation, and MGTV, an online video platform under Hunan Broadcasting System, will explore each other's complementary advantages and resources to combine the interactive ecology to content production.
  ZHIBO.TV boasts several exclusive domestic and international sport copyrights including BWF World Tour and World Snooker Championships and exclusive table tennis new media copyright on Chinese mainland. Based on the live contents, the platform has established related program, users' forum and multi-channel network (MCN) distribution.
  MGTV, launched in 2014, has been profitable for three consecutive years since 2017, and was listed as one of the top 20 internet companies in 2019. The platform has been exploring and leading the youth culture and building a multi-industry environment based on video content.
  According to the partnership, MGTV will introduce content from ZHIBO. TV. The two sides will target younger users especially during the coming Tokyo Olympics and optimize membership and e-commerce service.
  A Spartan Race lovers' community for both the online and offline users will be built.
  Chen Jin, China's former world badminton champion and now a teacher at Harbin Institute of Technology, said physical education is now provided through different platforms including online videos and communities and this combination will become the new form of the sport industry.
  Pan Xiaoting, China's billiard world champion, said she expects more new means and platforms to promote her sport and the culture and spirit of sport.
  The partnership is eyeing upcoming major events in the coming year like the Tokyo Olympics, the Euro 2020 and some domestic leagues to launch more productions like "sport plus 5G", "sport plus VR" and "sport plus interaction".