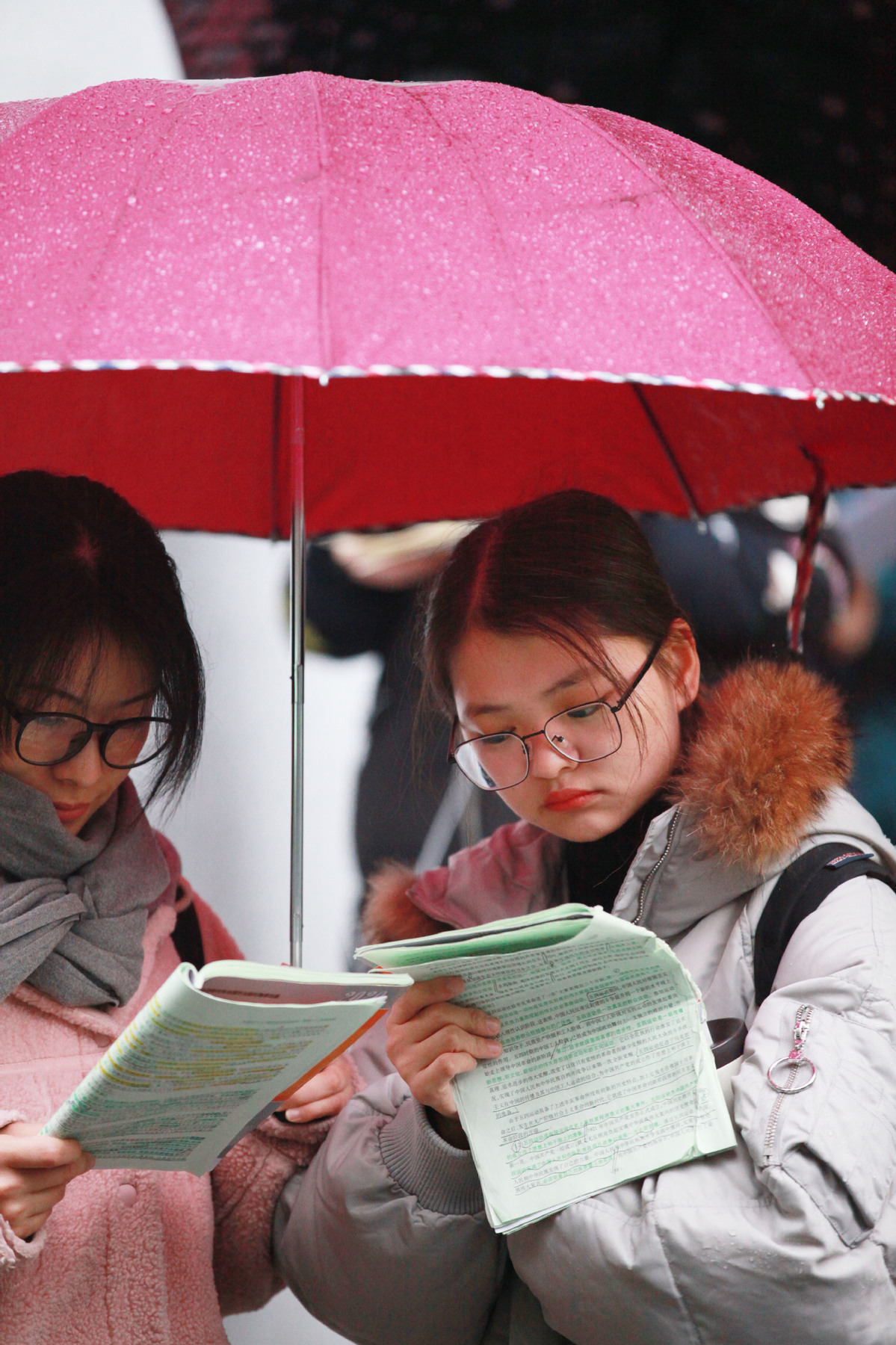 Applicants prepare to take the national exam for postgraduate studies at Nanjing Forestry University in Nanjing, Jiangsu province, on Dec 21, 2019. [Photo/Xinhua]
  Social science majors have become more attractive to postgraduate candidates than those in science and engineering in recent years, a new report showed.
  Finance, law, journalism and communication, and business management have been the most sought-after majors in the past few years, said the report, released recently by education website eol.cn.
  More applicants have also driven up the admission scores for social science majors, the report said.
  Candidates pursuing undergraduate studies in history needed to score 325 out of 500 to pass the entrance exam this year, up 25 points from 2015, data from the Ministry of Education showed.
  For candidates majoring in law, the threshold score increased from 300 in 2015 to 320 in 2019, while that for finance major candidates increased from 330 in 2015 to 345 this year.
  Engineering, on the other hand, has become less popular, with its entrance score falling from 280 in 2015 to 265 in 2017 and 260 in 2018, before rising to 270 this year.
  Among the 10 most-popular majors at Hunan University this year, only two majors were science and engineering majors, while the other eight were in the social sciences. For Jinan University, only one major among the top 10, internet technology, was an engineering major, with the other nine in social sciences, data from the universities showed.
  However, the report found that the employment rate for science and engineering postgraduates was higher than that of social science graduates.
  The employment rate for students with master's degrees from Sichuan University's School of Chemical Engineering and its College of Architecture and Environment reached 99 percent, while the employment rate for postgraduate students majoring in law was just 88 percent, according to the university.
  Chu Zhaohui, a senior researcher at the National Institute of Education Sciences, said many students majoring in engineering don't want to pursue a master's degree because they can find a good job with a bachelor's degree.
  However, for social science majors, even those graduating from top universities are not guaranteed a good job because there are fewer vacancies related to social science majors.