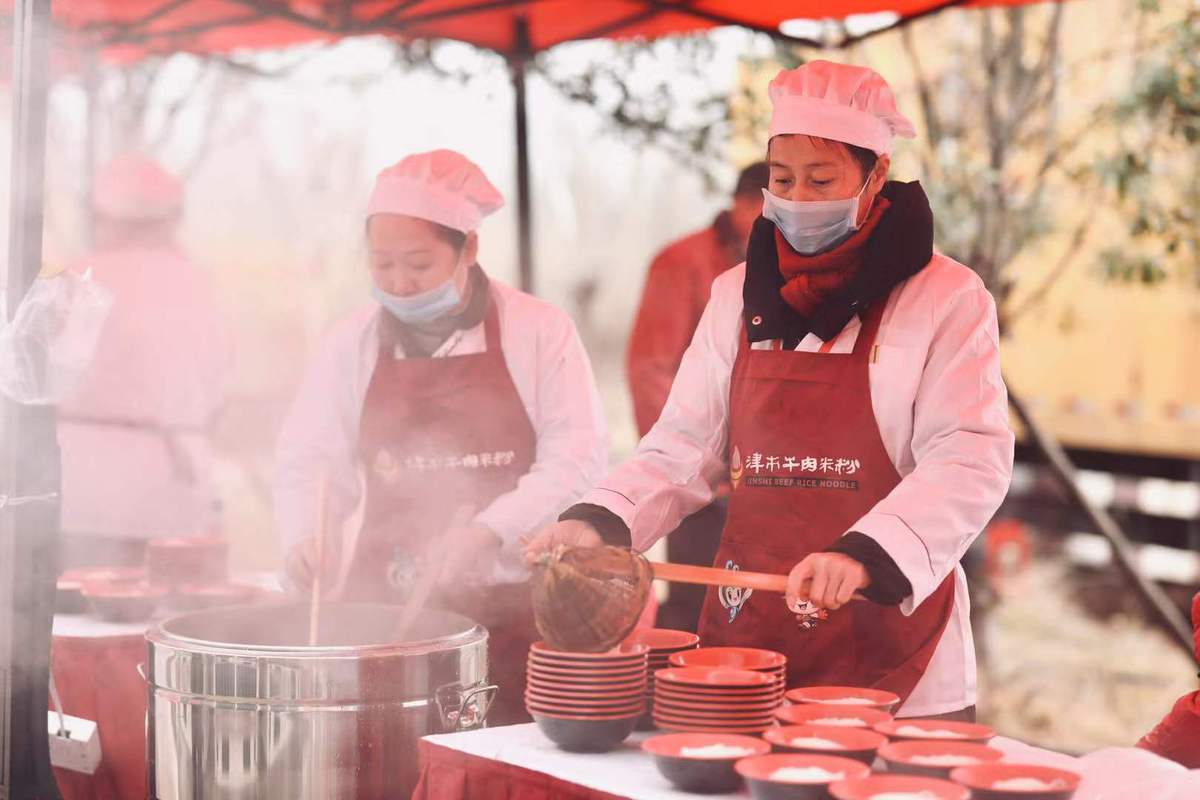 Chefs cook rice noodles. [Photo provided to chinadaily.com.cn]
The lines formed by 3,988 bowls of rice noodles was certified by Guinness World Records as a world record in terms of the longest lines of noodle bowls at Jinshi in Changde city of Central China's Hunan province on Sunday.
The noodles were cooked by 20 chefs and 20 assistants. Around 1,000 people tasted the noodles on-site.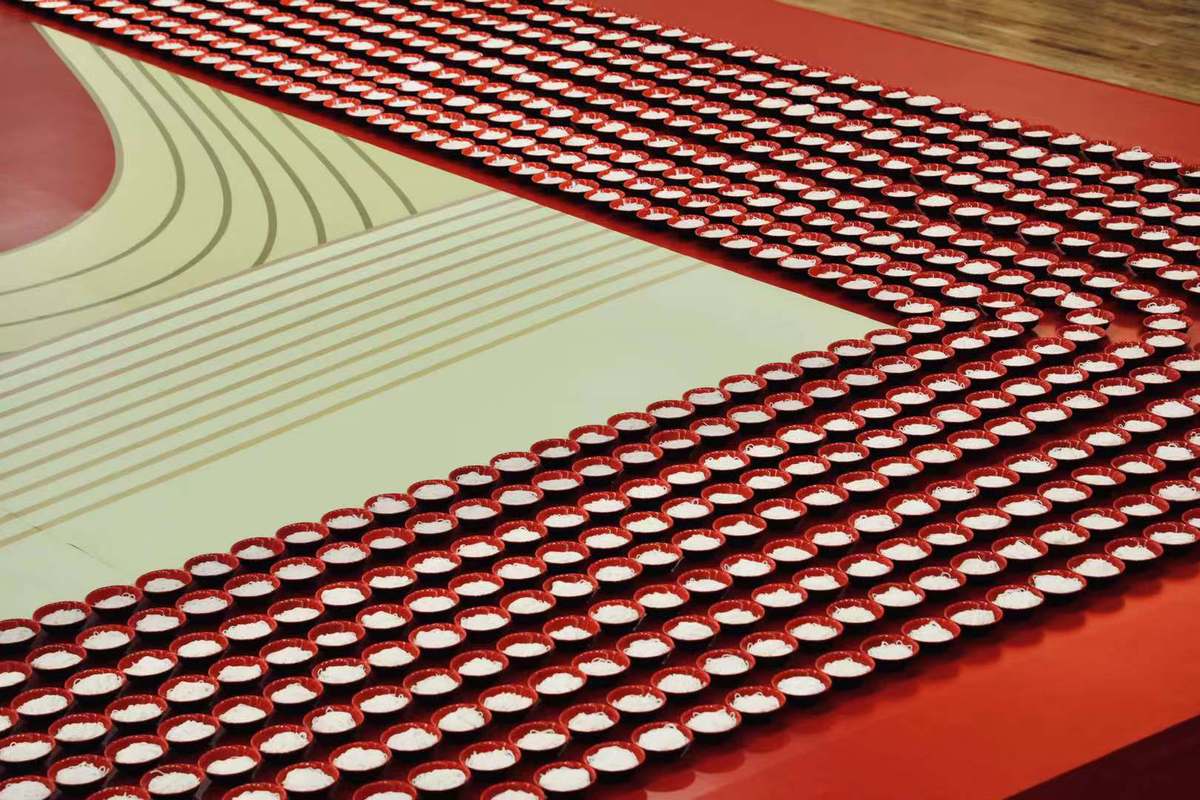 Lines formed by 3,988 bowls of rice noodles cooked with beef set a new world record at Jinshi in Changde city of Central China's Hunan province on Sunday. [Photo provided to chinadaily.com.cn]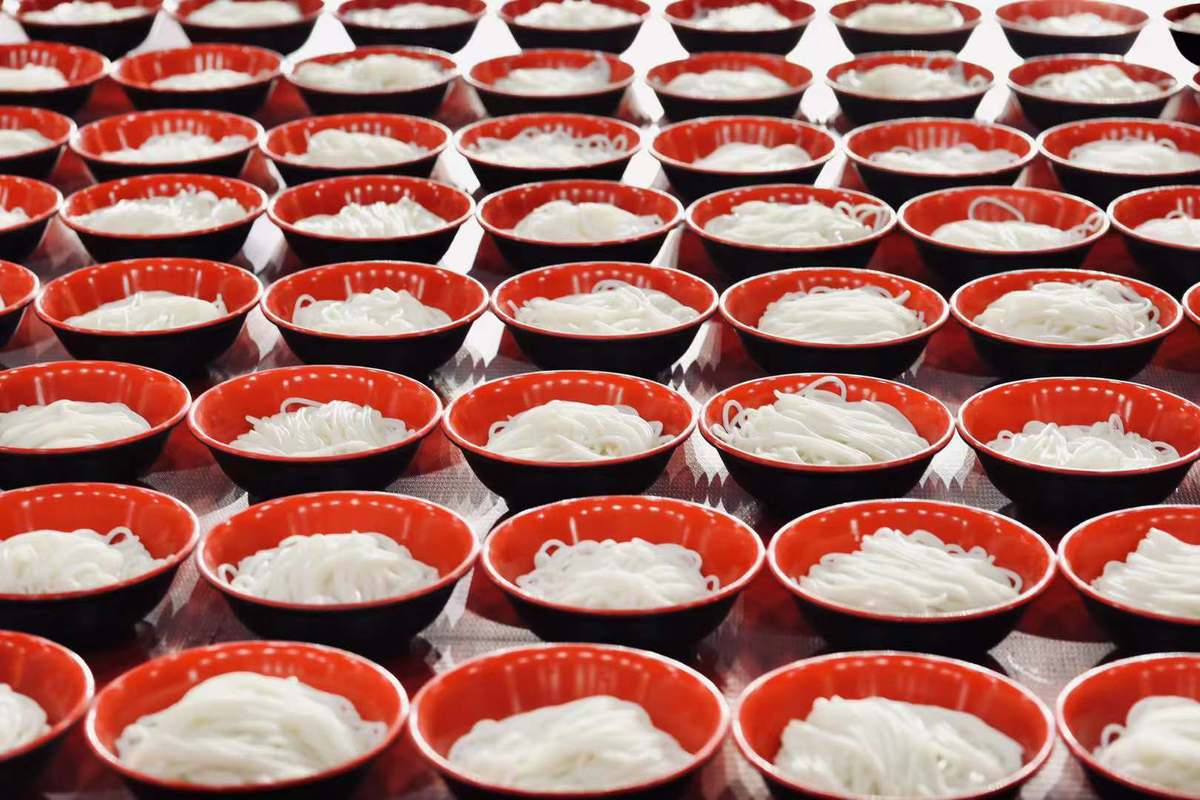 Bowls of rice noodles. [Photo provided to chinadaily.com.cn]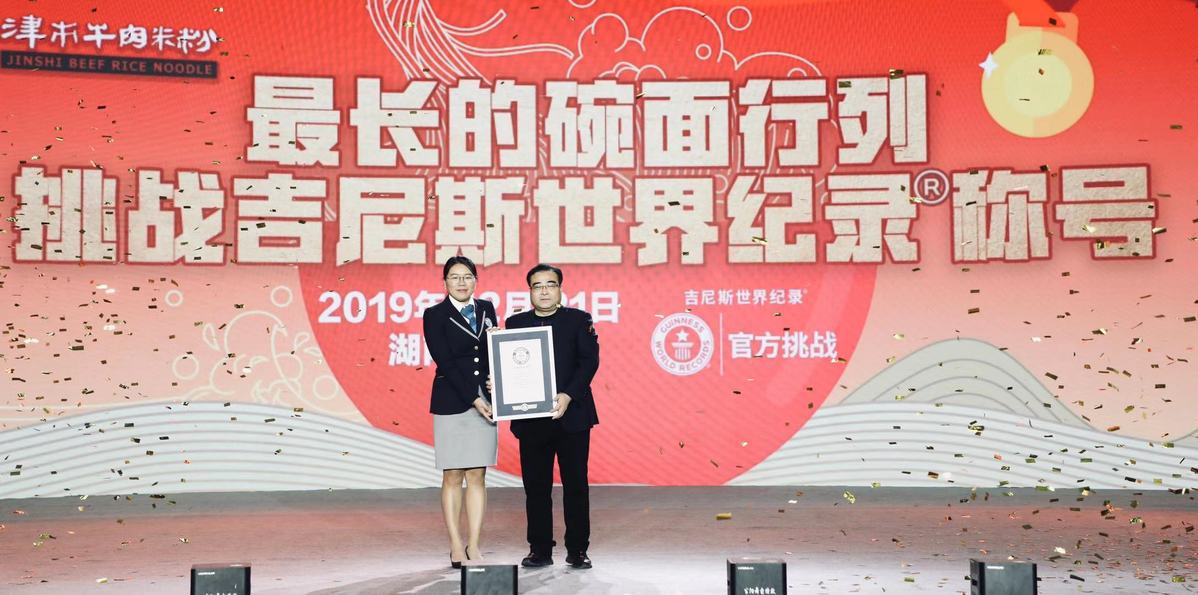 Lines formed by 3,988 bowls of rice noodles cooked with beef set a new world record at Jinshi in Changde city of Central China's Hunan province on Sunday. [Photo provided to chinadaily.com.cn]
[NextPage]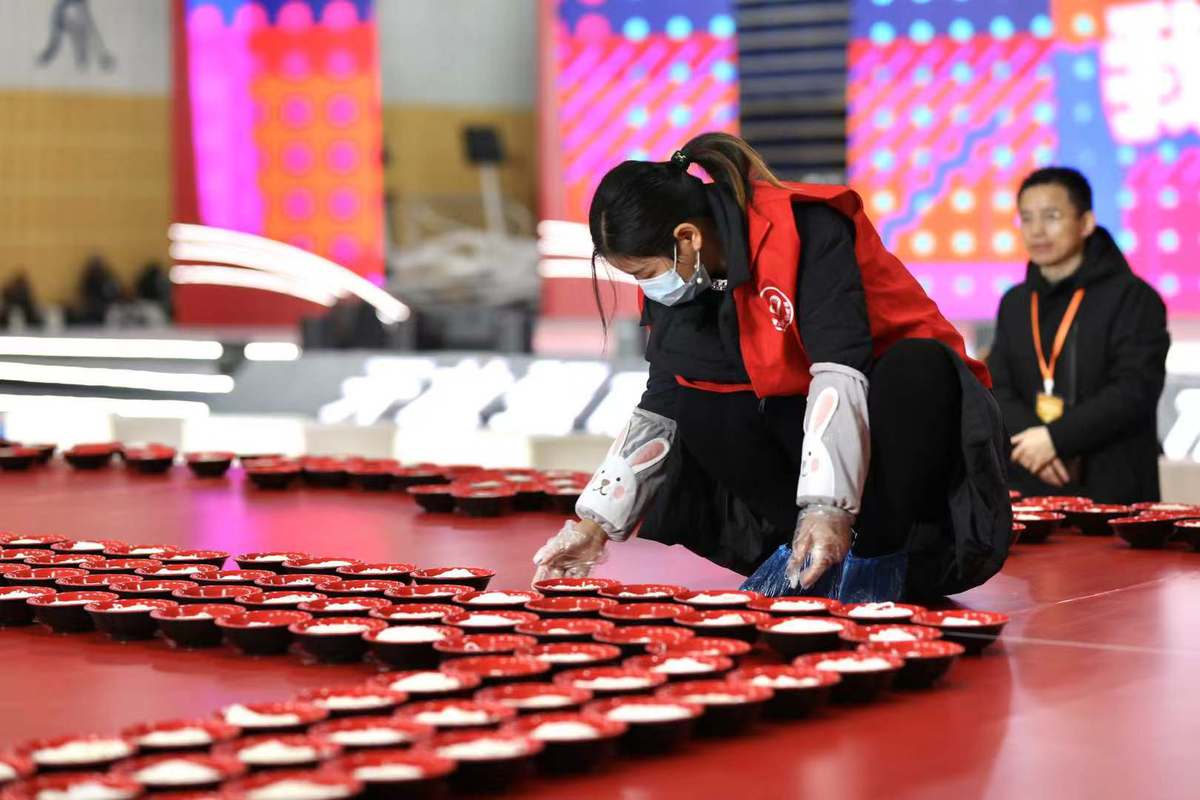 A staff member sets up the line which set a new world record at Jinshi in Changde city of Central China's Hunan province on Sunday. [Photo provided to chinadaily.com.cn]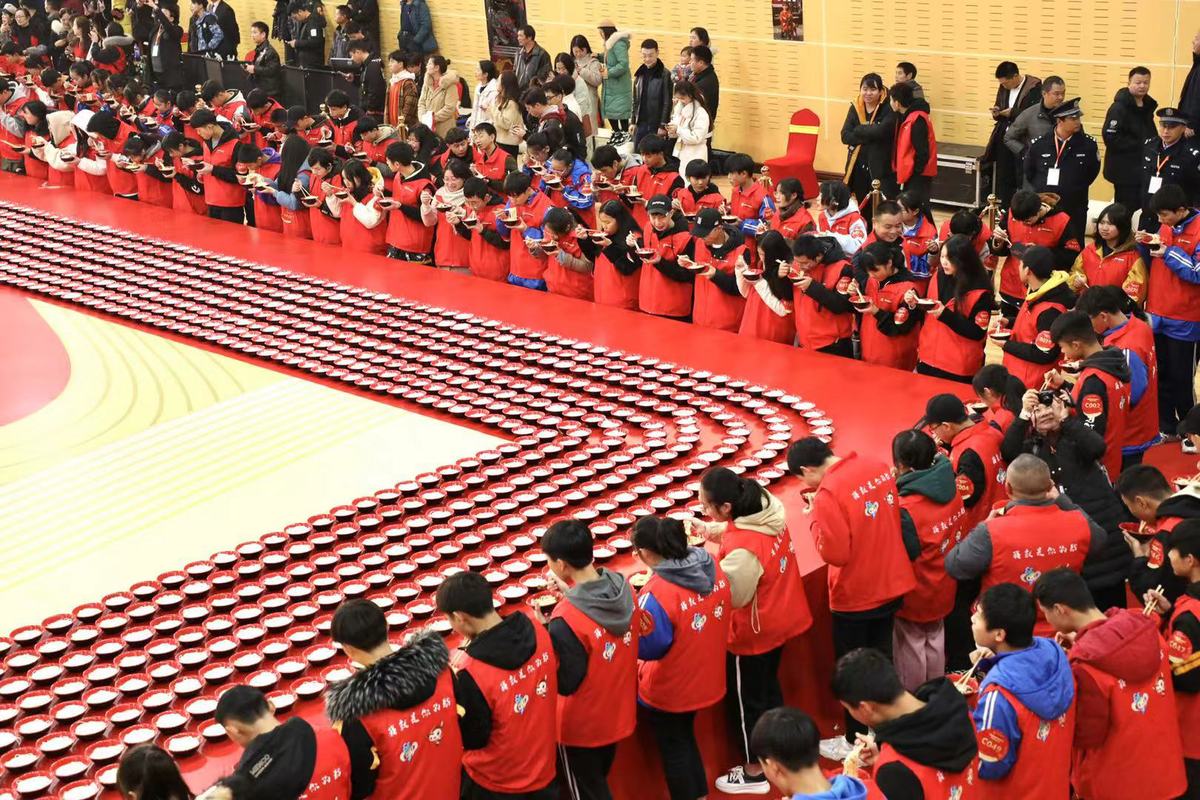 Around 1,000 people taste the noodle on-site. [Photo provided to chinadaily.com.cn]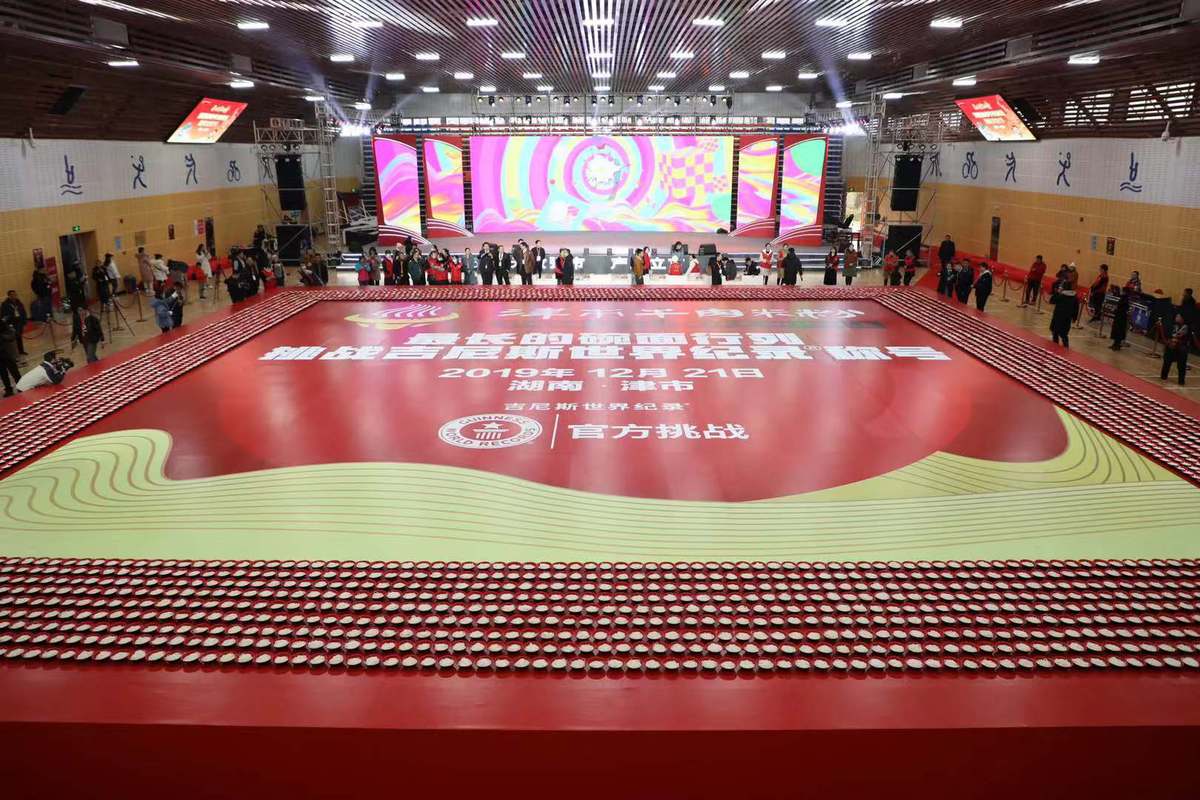 Lines formed by 3,988 bowls of rice noodles cooked with beef set a new world record at Jinshi in Changde city of Central China's Hunan province on Sunday. [Photo provided to chinadaily.com.cn]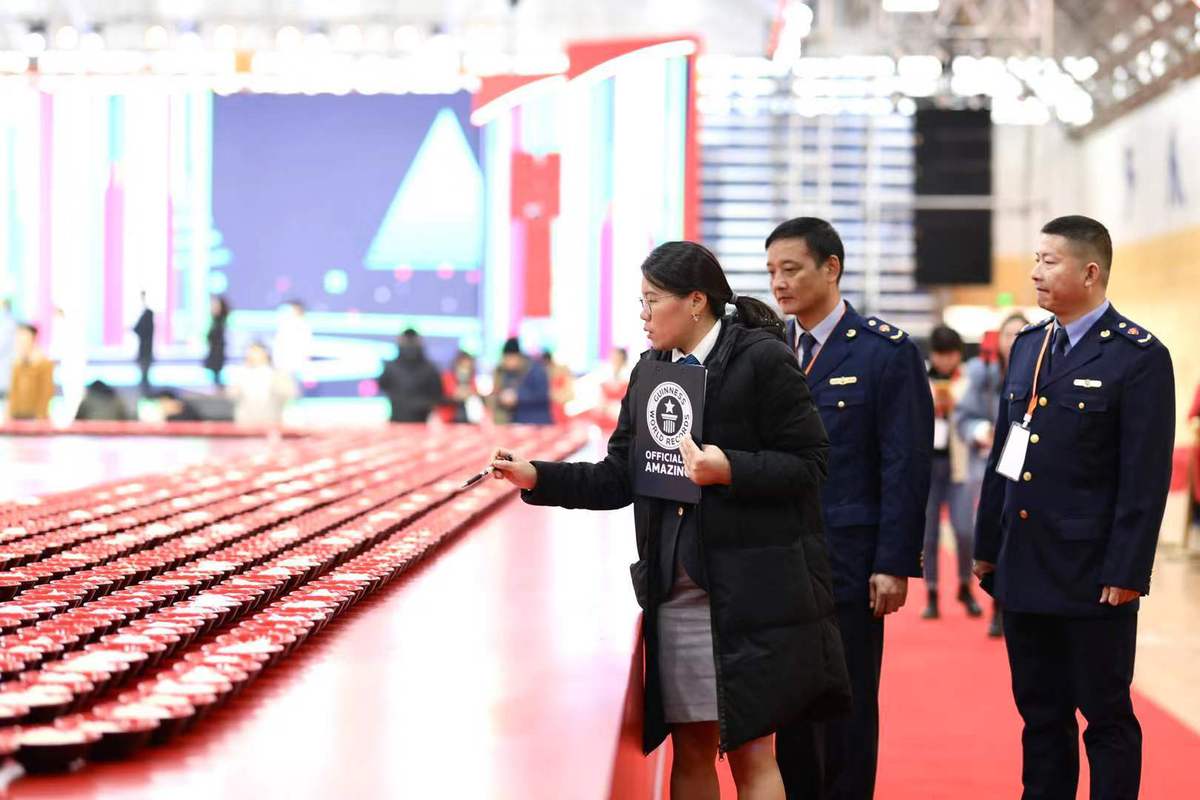 Staff members count the number of bowls. [Photo provided to chinadaily.com.cn]