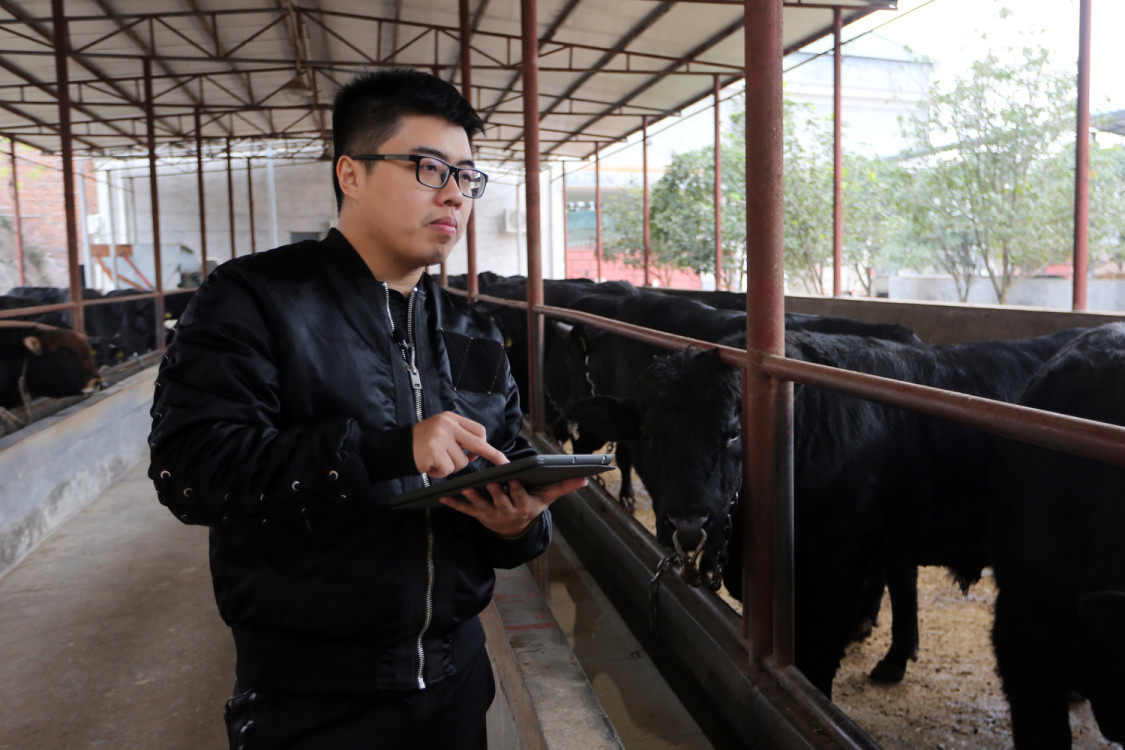 Wang Zihao records the cattle's growing information every day on his IPAD. [Photo by Zhou Qi/for chinadaily.com.cn]
Wang Zihao, who has two degrees from Ohio State University, is committed to raising cattle using eco-friendly and scientific methods in his hometown, Hengyang, Central China's Hunan province.
Wang returned to Hengyang early this year to help his parents run an agricultural development company after obtaining a Bachelor of Science in business administration from Ohio State and a license to practice public accounting.
He integrated advanced techniques for raising cattle, said Wang's father.
Wang Zihao attaches a tag to each cattle.
"The tag is like the cattle's ID that records the cattle's data, such as the cattle's age and weight. With the ID, every animal put into the market can be traced back to its origins, which ensures beef quality," said Wang.
The cattle he raises ranges from local to imported breeds.
Wang applies recycling to deal with cattle dung, which can be turned into organic fertilizer.
Helping villagers rise out of poverty is a reason why Wang is committed to developing the agricultural industry.
To date, the company has provided jobs to 56 villagers who were in poverty.