Editor's Note: A number of individuals have inspired people across the nation in 2019. From the "Father of Hybrid Rice" to China's volleyball heroines, from the record-setting pilot in her eighties to the self-made internet guru, let's take a look at some of the most inspirational figures and their behind-the-scenes stories.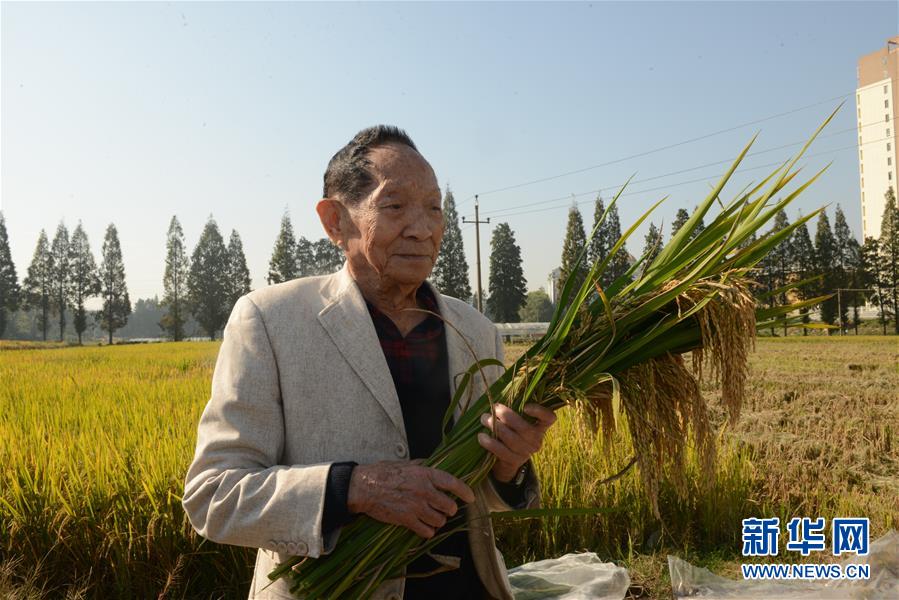 Yuan Longping holds a strain of the third-generation hybrid rice in Changsha, Hunan province, on Oct 30, 2018. [Photo/Xinhua]

1. Yuan Longping
At the age of 89, Yuan Longping, also known as the "Father of Hybrid Rice", is still going strong. On Sept 29 this year, after receiving the Medal of the Republic in the Great Hall of the People in Beijing, Yuan spoke at a seminar at the Chinese Academy of Engineering in the afternoon, saying he was greatly honored to receive the award, but still had two major missions to accomplish - he hopes to achieve a hybrid rice yield of 18 metric tons per hectare by the end of this year, and transform at least 6.7 million hectares of China's saline wasteland into breadbaskets. Almost half a century has passed since Yuan developed the first strain of hybrid rice in 1970. The nation has witnessed many tremendous changes, but one thing remains the same – on most days when the decorated agriculturist is not away, he is busy working in the rice paddy at a hybrid rice research center in Central China's Hunan province.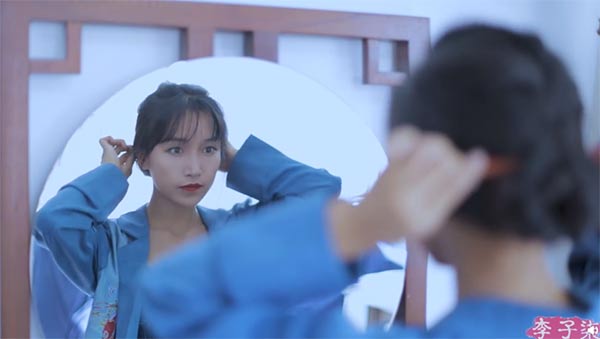 Vlogger Li Ziqi gets ready to film a video. [Photo/Sina Weibo account of Li Ziqi]
2. Li Ziqi
In the past few years, Li Ziqi has transformed from a village girl in Southwest China's Sichuan province into a food and lifestyle guru who has won the heart of millions. The post-90s vlogger enjoys more than 21 million followers on Sina Weibo and 7 million strong followers on YouTube. Li's video productions accentuate the quintessential beauty of traditional Chinese lifestyle and culture, covering a vast range of topics including cooking beef noodles, making paper and ink by hand, weaving cloth, and creating traditional Chinese cosmetics, and melting the hearts of viewers from home and abroad. However, Li's success did not come easy. Having lived with her grandparents in rural parts of Mianyang, Sichuan province since the age of 6 after her father died, life was difficult for Li during her youth. At the age of 14, she left home and started to work in the city to support herself economically. After her grandmother fell ill in 2012, Li returned home and opened an online shop to sell mostly edible products. Her first attempt at video-making came in 2016 when she decided to film some short videos to show how her products were created to boost sales. Since then, Li has never stopped making videos, recording her life in the rural area and portraying traditional Chinese aesthetics.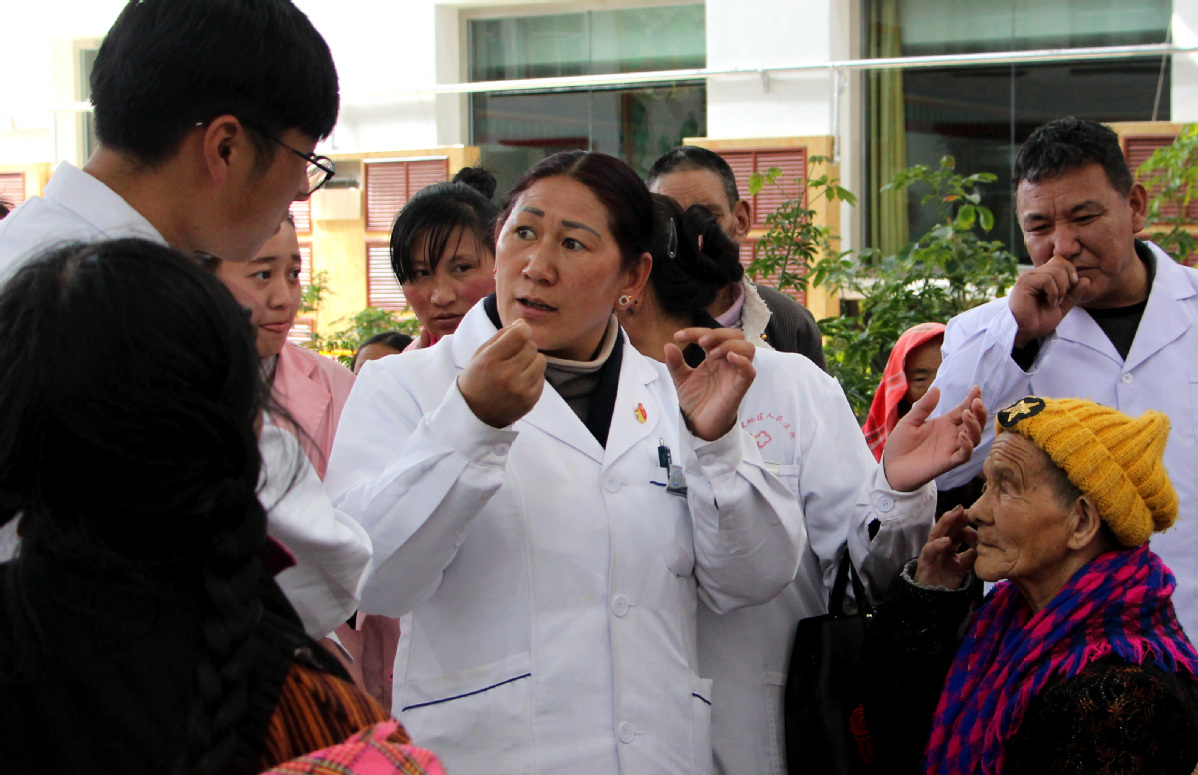 Tsering Pedron speaks with patients during her visit to a nursing home in Ngari prefecture, Tibet autonomous region. [Photo provided to China Daily]
3. Tsering Pedron
Tsering Pedron is a senior doctor and the director of the obstetrics and gynecology department of Ngari People's Hospital in Ngari prefecture, Tibet autonomous region. Working as a doctor and surgeon in the hospital's Ob-Gyn Department, Tsering Pedron has saved tens of thousands of lives, and has encouraged Tibetan mothers to give birth in hospitals. In the meanwhile, she has only spent New Year with her family once over the past 26 years. In 2018, she was honored with the title "The Most Beautiful Doctor of China", jointly presented by the National Health Commission and China Media Group.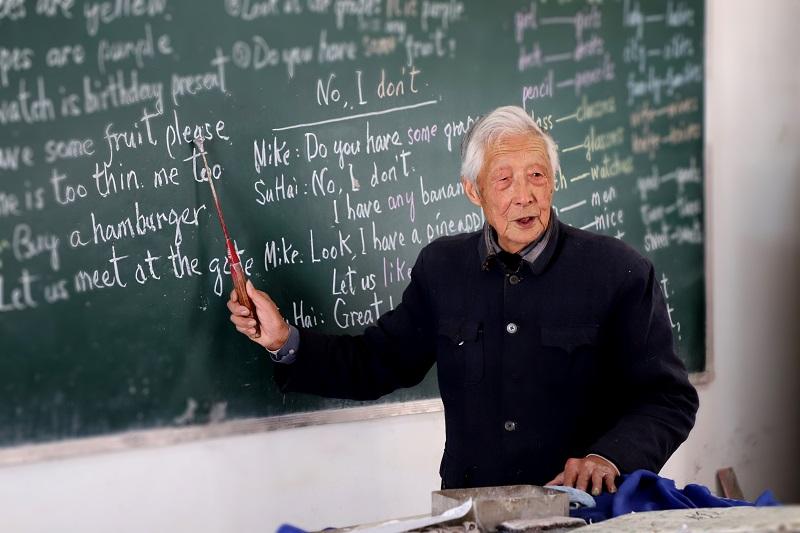 Ye Lianping teaches an English lesson. [Photo/CCTV]
4. Ye Lianping
92-year-old Ye Lianping is a retired teacher from Buchen village in East China's Anhui province who has devoted his life to the cause of education. Since 2000, Ye has been teaching left-behind children in the village Chinese and English free of charge during summer vacations. To date, he estimates more than 1,000 children have attended his lessons. In 2012, he set up the Ye Lianping Scholarship Fund using his own money, as well as donations from the local government and society. So far, it has subsidized 132 outstanding students living with financial difficulties.
5. The Chinese women's volleyball team
The whole nation cheered as the Chinese women's volleyball team retained their FIVB World Cup crown in Osaka, Japan on Sept 29, 2019. The all-conquering campaign marked China's fifth World Cup triumph (adding to victories in 1981, 1985, 2003 and 2015) and the 10th title in total (including three Olympic and two world championship golds) across the sport's three major competitions. Coinciding neatly with the nation's imminent 70th-anniversary celebrations, the team's victory was the perfect birthday gift for the motherland and an inspiration to all Chinese people.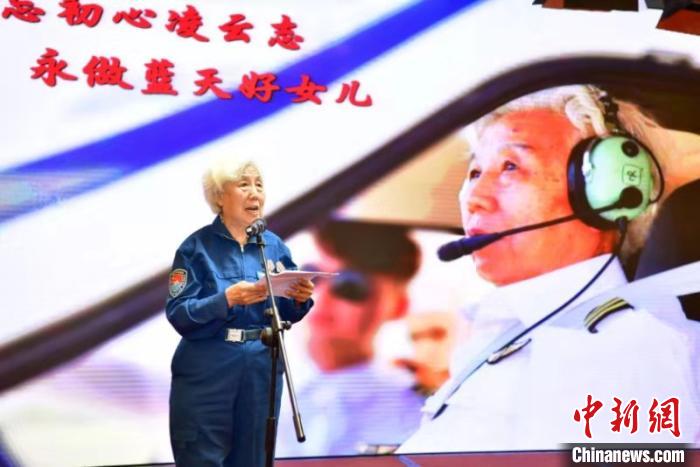 Miao Xiaohong speaks at the ceremony of the 80th anniversary of Women of China magazine. [Photo/www.chinanews.com]
6. Miao Xiaohong
Miao Xiaohong, an 82-year-old Chinese female pilot, set a record in the country's aviation industry in June 2019, after she flew a small plane for 40 minutes in Beijing. Miao was one of China's second batch of female pilots, who has flown a number of important missions over her 30-year career, including transportation and emergency rescues. In 1989, Miao retired and started writing - she published her nonfiction works A Daughter of the Sky and China's First Batch of Female Pilots, in which she depicts the life of China's women aviators back in the day.
7. Wang Youde
Wang Youde, desert fighter and president of Baijitan National Nature Reserve in Lingwu county, Northwest China's Ningxia Hui autonomous region, has led his colleagues to build 40,000 hectares of sand fixation forest and managed to control nearly 66,666 hectares of quicksand in the past two decades, effectively preventing the expansion of the Maowusu Desert. His work contributed valuable experience to sand prevention and control in China. On Sept 29 this year, Wang was awarded the national honorary title of People's Role Model at the Great Hall of the People in Beijing.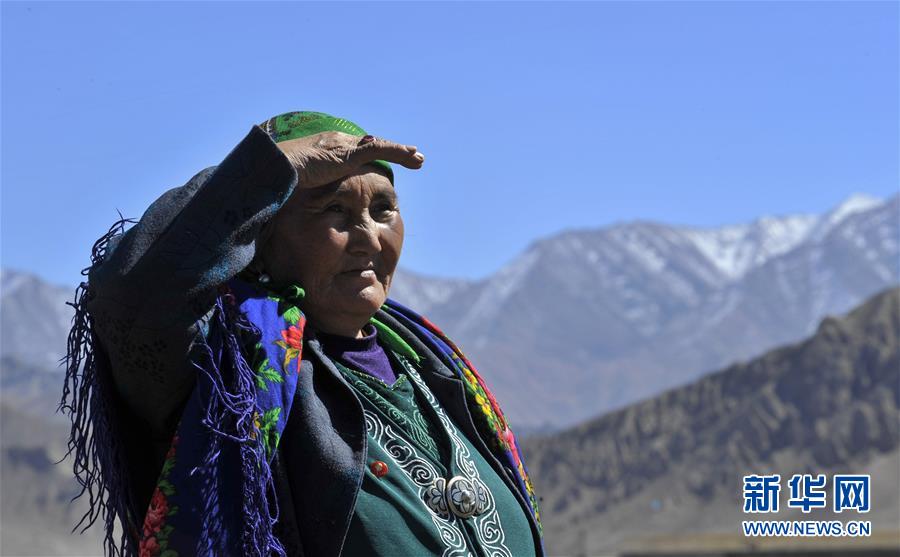 8. Burumahan Maoleduo
A border guard of the Jigen township in Wuqia county, Xinjiang Uyghur autonomous region, 77-year-old Burumahan Maoleduo has spent more than 50 years patrolling the border. She walks at least 20 kilometers every day to patrol the borderline at an average altitude of over 4,000 meters. Besides patrolling duty, Burumahan is also committed to hand-making boundary markers with stones. To date, she has engraved the characters for China on over 100,000 stones at the borderline. On Sept 29 this year, Wang was awarded the national honorary title of People's Role Model at the Great Hall of the People in Beijing.