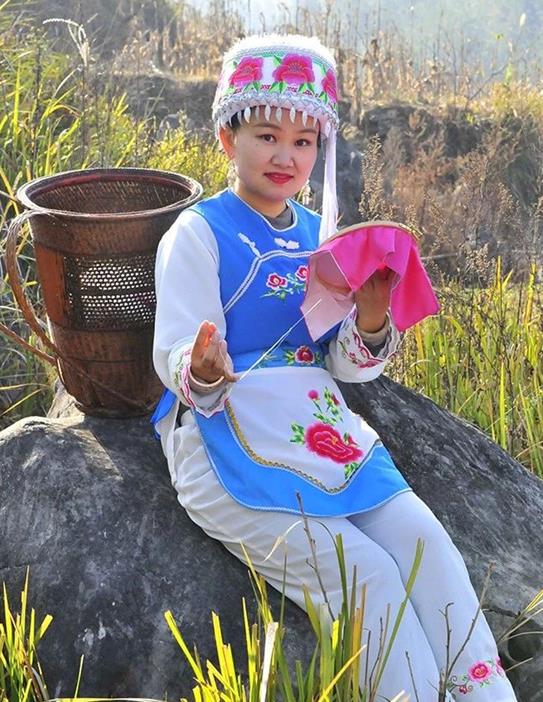 Qin Manli sews a Hunan-style embroidery work. [Photo provided to chinadaily.com.cn]
  When people come to visit Suoziqiu village, home of the Bai ethnic group in Zhangjiajie, Central China's Hunan province, residents will dress in traditional costume and dance to welcome their guests. One of the dancers is Qin Manli.
  If it wasn't for the hearing-aid on her left ear, nobody would believe she is hearing impaired.
  Qin, 30, is not only a good dancer but a skilled Hunan-style embroidery maker.
  When she was 1 year old, the side-effects of cold medicines led to her losing the hearing in her left ear and damaged the hearing in her right ear.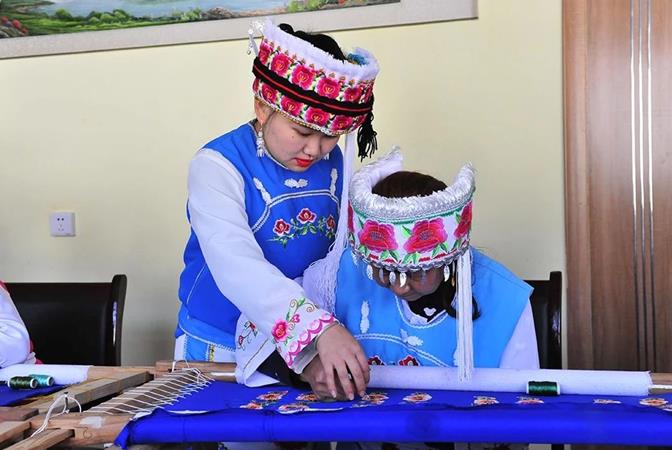 Qin Manli instructs a villager in embroidery techniques. [Photo provided to chinadaily.com.cn]
  Qin studied Hunan-style embroidery at the Hunan Arts and Crafts Vocational College in 2006, where she learned embroidery, including design, color matching, stitching and cutting. She learned more than 70 stitching techniques
  Qin won a series of awards for her exquisite embroidery techniques, including first prize in 2015 for a double-sided embroidery work, which she spent two years sewing.
  Now Qin runs an embroidery company and a training center dedicated to Hunan-styled embroidery.
  She hopes to embroider every mountain, river and folk custom in Zhangjiajie onto her works and to help more people in the village live a better life by mastering embroidery techniques.
  To date, she has trained more than 500 people.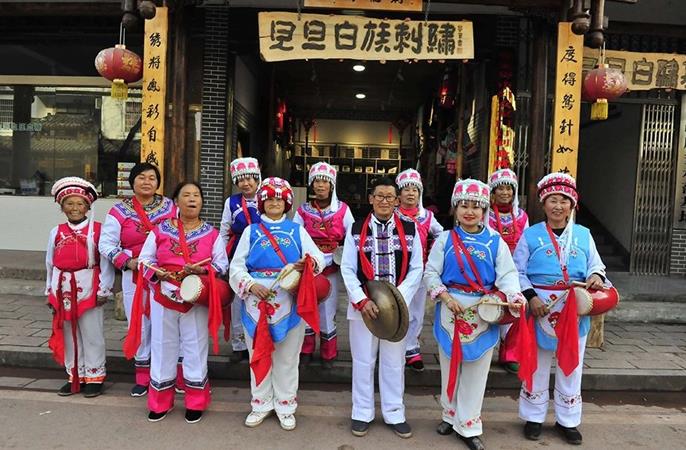 Qin Manli (third from right) and her fellow villagers dress in traditional costumes to welcome visitors to their village. [Photo provided to chinadaily.com.cn]