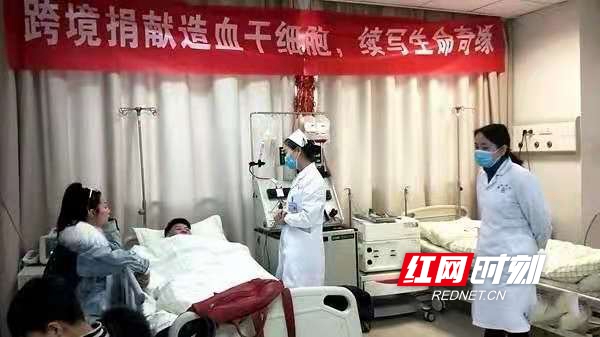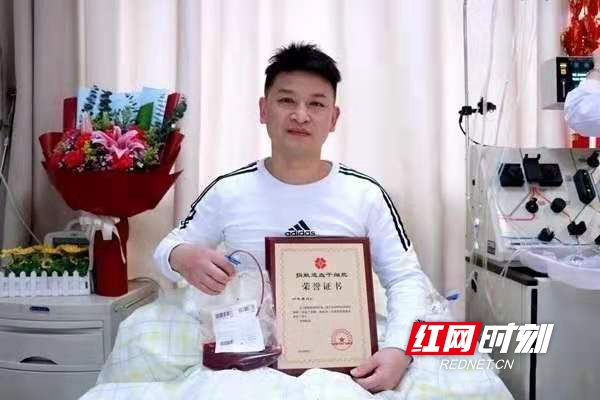 Ye Zhiyong, a donor of hematopoietic stem cells in Shaodong City, had a successful four-hours collection of hematopoietic cells in the Department of Hematology, Second Xiangya Hospital of Central South University, on January 8.

Ye became the first in Shaoyang City and the 27th volunteer donor of hematopoietic stem cells in Hunan Province for overseas patients, as well as the 657th provincial volunteer donor and 9,362nd national volunteer donor of hematopoietic stem cells.
Ye is a staff member of the Shaodong CDC (the center of disease control). He has been engaged in health education for more than 10 years. He volunteered to join the Chinese bone marrow bank in December 2016. On May 26, 2019, he successfully matched with a British leukemia patient. After a series of preliminary preparations such as high-resolution testing and medical examination, he went to Xiangya Second Hospital for injection of mobilizer on January 3, 2020. After 4 days, he completed hematopoietic stem cell collection in the Hematology Department of Xiangya Second Hospital.

The collected hematopoietic stem cells were picked up by professionals (volunteers) entrusted by Britain's Nolan bone marrow bank for the first time to treat British 5-year-old girls with leukemia.
Link: 邵东志愿者捐献造血干细胞救治英国5岁女童