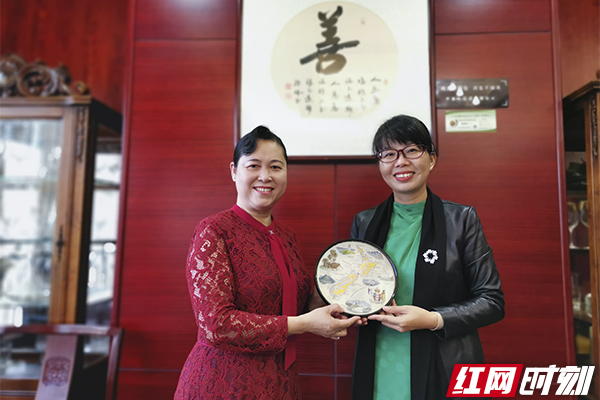 Chen Shuizhen, president of the Federation of Overseas Chinese in New Zealand and the president of the Association of Overseas Chinese of New Zealand Remuera, was excited when she talked about the first Chinese Culture Day held in 2019 in New Zealand, on November 25. She said that a delegation of the Hunan Federation of Returned Overseas Chinese will be invited to New Zealand for cultural exchange activities in 2020 on the occasion of the Second Chinese Culture Day. It focuses on promoting Hunan to New Zealand and the world.
Chen Shuizhen was born in Changde, Hunan. After graduated from Xiangtan University, she worked for Liangang Group. In 1995, due to work opportunities, Chen Shuizhen left Liangang to Shenzhen and moved to New Zealand with his family.
In 2016, the Association of Overseas Chinese in Remuera of New Zealand came into being, and Chen Shuizhen was elected as the president.
The association offers free English classes twice a week in order to serve the overseas Chinese and help the new immigrants to integrate into the local multicultural culture faster through the association; in addition, the association also has a variety of activities such as ballroom dancing, table tennis, and art groups. The association organized members to participate in large-scale activities such as afforestation and beach garbage cleaning which were organized by local governments. The association had gradually grown to more than 400 people and has been recognized by the local mainstream society. Now it is invited to participate in the regular public security meeting of the Auckland Police Department every month.
Link: 陈水珍:向世界推广湖南