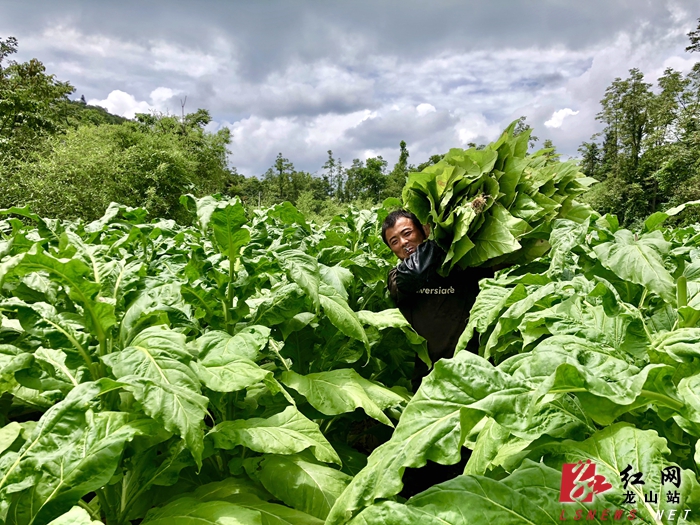 Chu Jilu, a farmer in Yunding Village, talked about how he has been getting rich while counting 70,000 yuan RMB by selling his swine on January 2.
For more than two months, Chu lives have sold his 200 swine to various parts of Hunan with more than one million yuan of income. Due to the harvest of tobacco and radish, Yunding Village has achieved extra industrial dividends.
Yunding Village is located in Bamian Mountain, Liye Town, Longshan County, Xiangxi Tujia and Miao Autonomous Prefecture, Hunan Province, with an average elevation of 1,250 meters. It is a village standing on clouds, but it was one of the poorest 79 villages in Longshan County of Hunan. The people in Yunding Village used to suffer from poor roads in high mountains with backward traffic and hard natural conditions.
In 2018, Xiangxi Prefectural Tobacco Company sent three team members to the village to help the poor. "Yunding is beautiful, but it's heartbreakingly poor," said a member. Through repeated visits and investigations by the team of poverty alleviation and the village cadres, they adjusted the direction of poverty alleviation by changing villagers' old thoughts, guiding them to achieve prosperity and establishing a cultural tourism industry.
Due to the strong support of the tobacco company, five groups and six natural villages have been connected by the new-built highway. The roads reach 15 kilometers for industrial development, and 90 solar street lights have been installed. The construction for renovating ponds and drainage and tourist sites is basically completed.
A long-term plan has been made for promoting multiple industries and tourism in the village. In the past two years, the business have developed vigorously such as flue-cured tobacco, gallic root, Jerusalem artichoke, alpine radish, native chicken, swine and cattle. Yunding pig, Yunding chicken, Yunding cow, etc. have successively registered as regional trademarks with tens of millions RMB of profit. Among them, more than 1,000 tourists visited the village by generating more than 200,000 income for the villagers.
Link: 云顶村织就"云端梦"——州烟草公司驻村帮扶小记