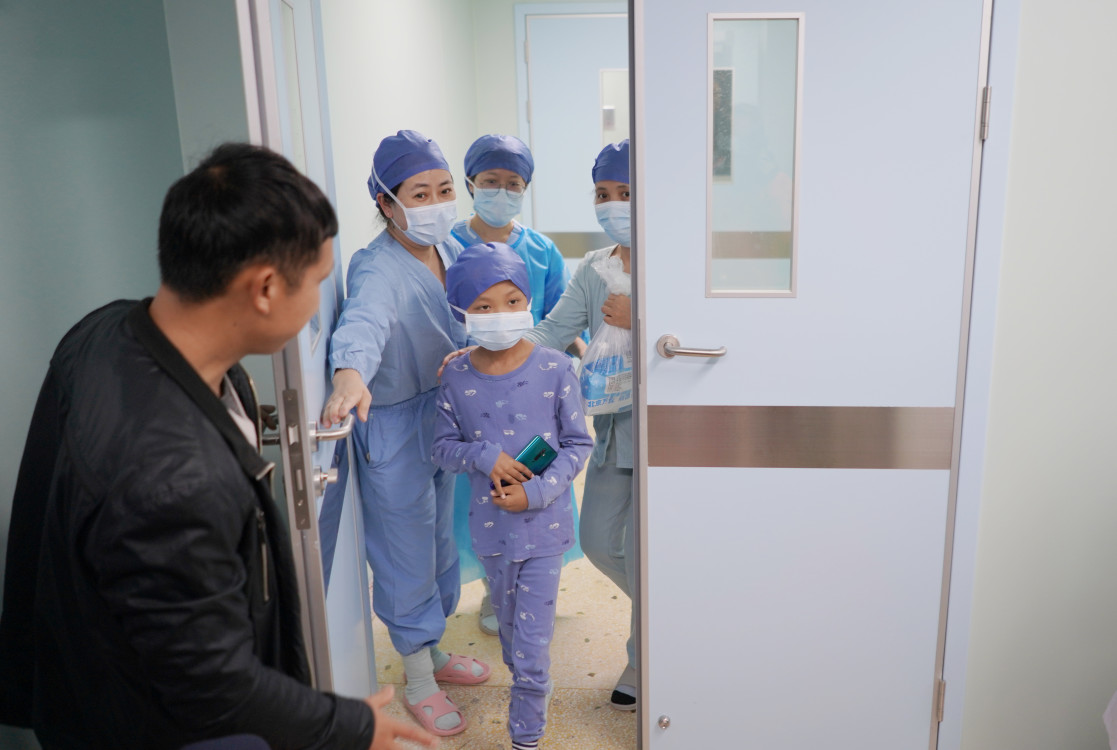 Ji Ji is finally out of the ward after a successful transplant. [Photo by Shen Yong and Liang Hui for chinadaily.com.cn]
  Hunan province's first successful treatment of a rare immunodeficiency disease through a hematopoietic stem cell transplant has been carried out at a hospital there.
  The child patient with chronic granulomatous disease - a rare immunodeficiency caused by genetic defects - received a cell donation from his elder sister. As he has recovered smoothly, the 10-year-old boy is expected to be discharged before the Spring Festival, which falls on Jan 25.
  The boy, named Ji Ji, is from the Xiangxi Tujia and Miao autonomous prefecture in Hunan. He was born in poor health and had been admitted to hospitals several times due to severe lung infection.
  After multiple genetic tests over the course of several years, the boy was diagnosed with the chronic granulomatous disease last January.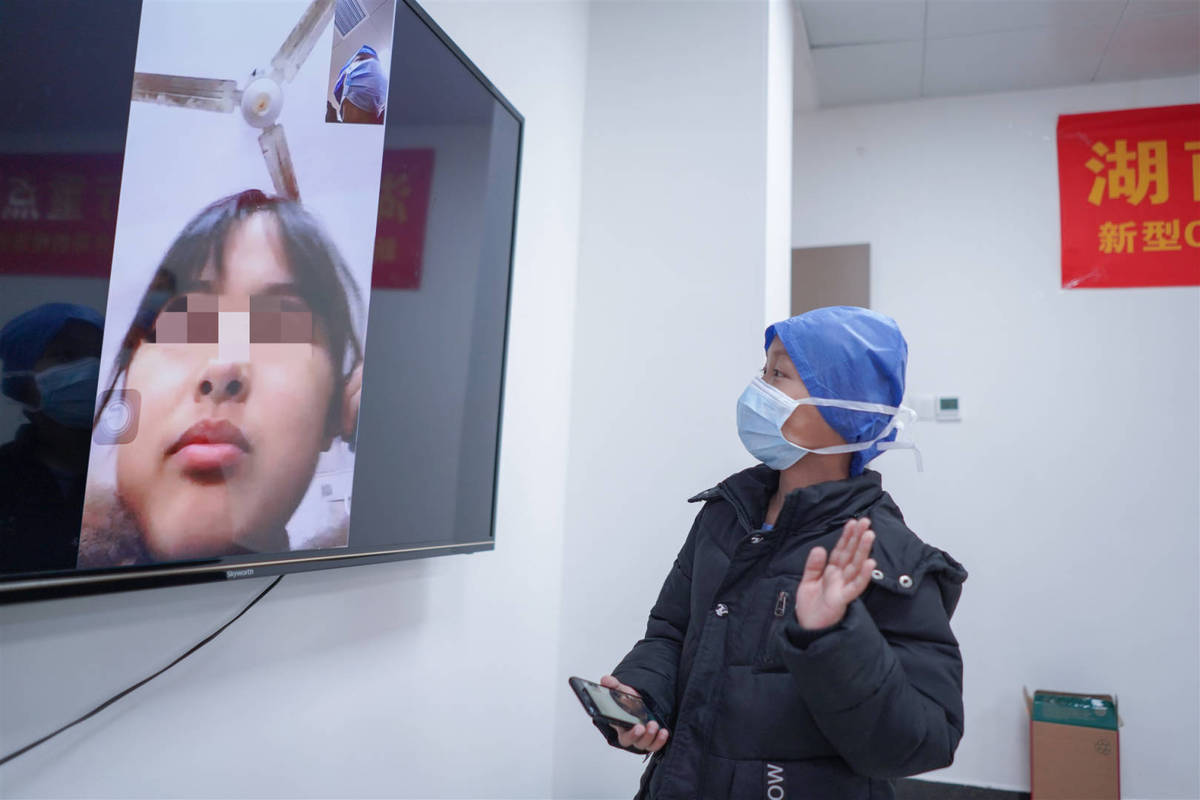 "I'm waiting for you to come back for Spring Festival," Ji Ji's sister said to him through the internet while her brother was at the hospital. [Photo by Shen Yong and Liang Hui for chinadaily.com.cn]
  According to He Xiangling, director of pediatric hematology and oncology at Hunan Provincial People's Hospital, the disease the boy suffers is a primary immunodeficiency with impaired phagocytic function. It's characterized by repeated fungal and bacterial infections, causing decreased immunity. Patients typically take antibiotics for long-term treatment.
  Data shows the incidence of the life-threatening disease is one in every 200,000 to 250,000 people.
  The director said the only cure is to perform a hematopoietic stem cell transplant.
  Fortunately, genetic matching went well for the boy's 14-year-old sister. During the collection of hematopoietic stem cells, the sister had vasospasm due to thin blood vessels. Despite the pain, the girl held back her tears for 6 hours, and finally completed the extraction of the cells that saved her brother's life.
  The boy had a full recovery by Jan 6, around 25 days after the transplant.
  He Xiangling stressed whole immune reconstruction usually takes about six months, and regular examinations and medication adjustments are required after the boy is discharged from hospital. Without these checks, a serious infection could seriously threaten the child's life.
  Wu Yunru contributed to this story.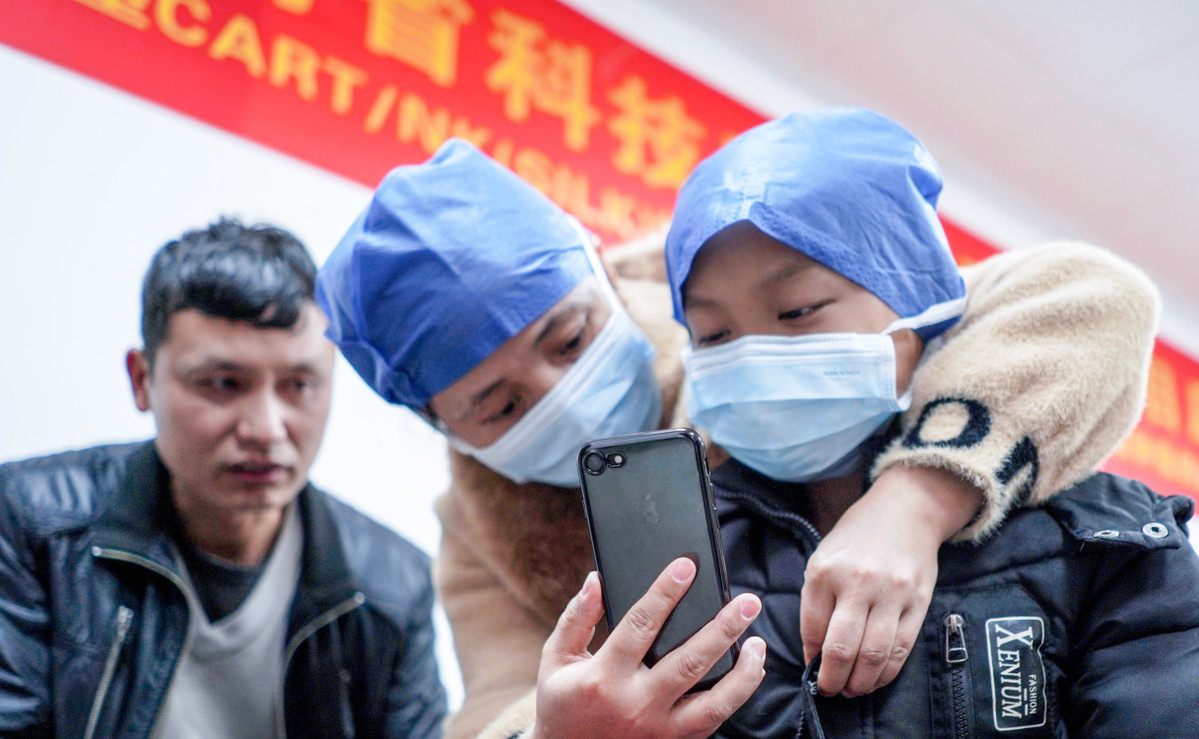 A family reunion, via the internet. [Photo by Shen Yong and Liang Hui for chinadaily.com.cn]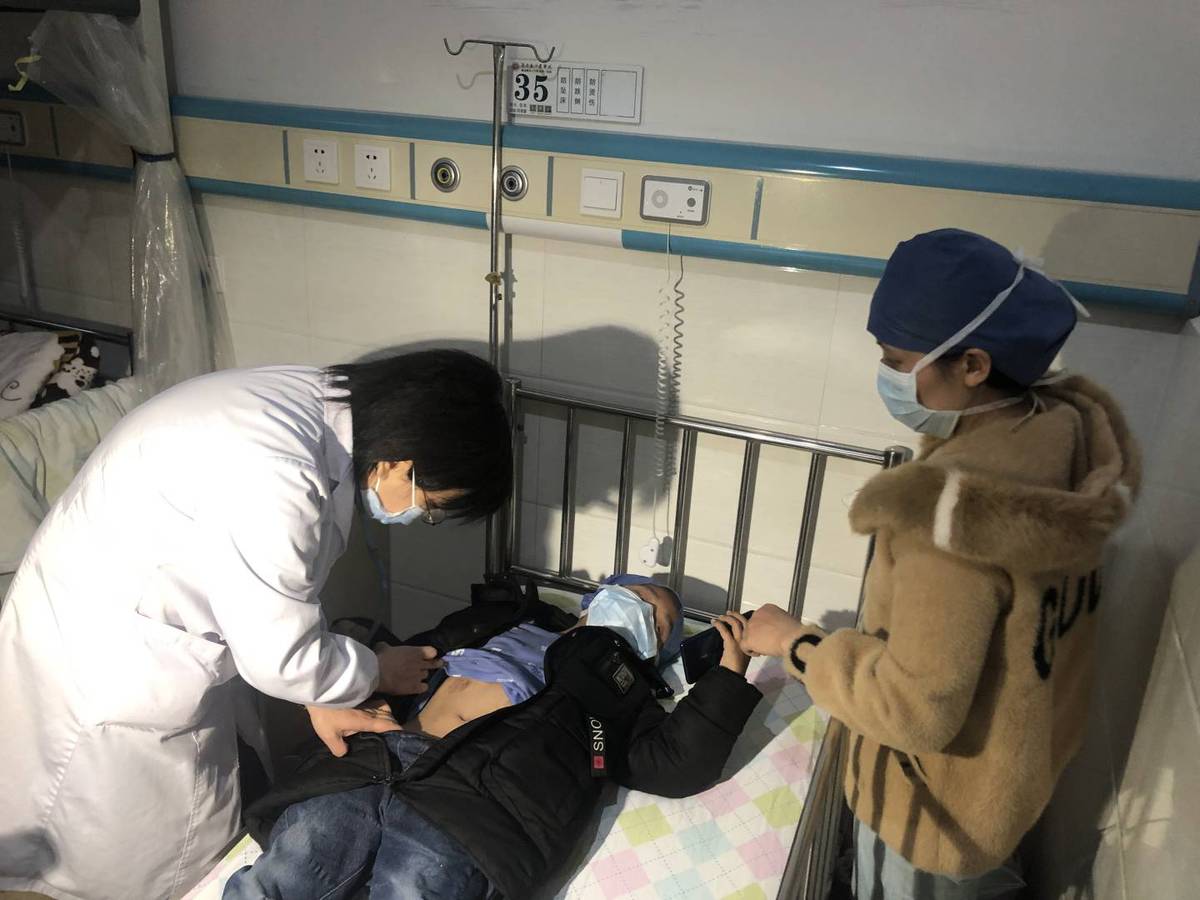 The doctor performs a physical examination on Ji Ji. [Photo by Shen Yong and Liang Hui for chinadaily.com.cn]