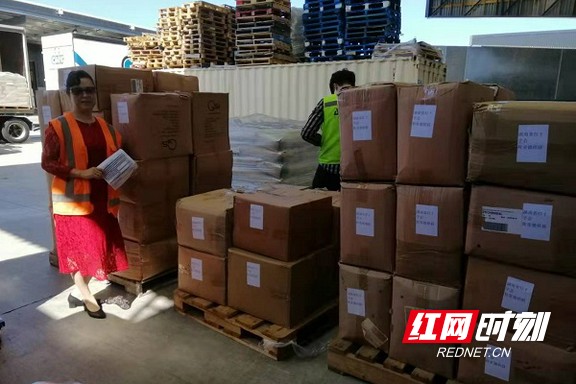 Today, the United Front Work Department of the provincial party committee (Overseas Chinese Affairs Office of the province) and the Overseas Chinese Federation Joint Work Team on overseas procurement, held a video meeting to concern on further raising funds for overseas anti-epidemic materials.
The meeting required that all the staff of the provincial overseas Chinese office and overseas Chinese federation should continue to work in a high-spirited manner, be prepared to play a protracted war, further strengthen overall planning, form joint efforts, clarify responsibilities and refine the division of labor. In order to implement the request of the provincial government to strengthen the mobilization of overseas Chinese, the meeting made it clear that the provincial federation of overseas Chinese again issued a written proposal to mobilize the overseas Chinese community to continue to play a unique role in the overseas procurement of anti-epidemic materials and channels. In addition, according to the requirements of the division of labor and cooperation of the provincial government, it is clear to do a good job in the docking of relevant provincial departments, directly push related procurement information to the provincial department of commerce, track the progress of overseas procurement materials in real time, and do a good job in the landing, distribution and coordination of materials.
To satisfy emerging medical supplies, roc overseas, the global Chinese community, collect the resources, running around, searching, purchasing medical supplies, contact sourcing channels, and invite professionals to identify the goods and send back home at the first time, and gather up to maximize the epidemic prevention.
According to the statistics of overseas donated goods and materials shipment on January 31, Li Wenke, President of Laos Hunan Chamber of Commerce, Li Zuizhen, President of New Zealand Overseas Chinese Federation, Zhou Huibin, President of New Zealand Hunan General Chamber of Commerce, and Liu Dejun, President of Mexican Chinese Association, all donated goods and materials. The materials donated by American Mingsheng Education Consulting Institution, the second batch donated by Liu Chunying, President of Thailand Hunan Chamber of Commerce, and the first batch donated by Li Xianqiu, President of Germany Hunan Association all arrived frontline today.
By 31 January, launched by the provicial
federation, returned overseas Chinese and overseas Chinese raised a donation of RMB 6.323 million, medical supplies donated 20.733 million yuan, including 68518 protective clothing, 3726816 masks, 86718 pairs of surgical gloves, 3820 share of medical alcohol,1290 pairs of goggles, 219 thermometers , 500 share ofmedical shoe covers, 6 pieces of disinfectant, and 10000 operating caps.
Luo xiaodan, President of the Vancouver Hunan Fellow Association, said, "we have mobilized all the fellow of our associatioN and overseas Chinese to purchase medical protective equipment every day. The funds are reimbursed by the association, and the medical supplies are donated to Hunan. We will try our best to help the hometown compatriots tide over the difficulties."