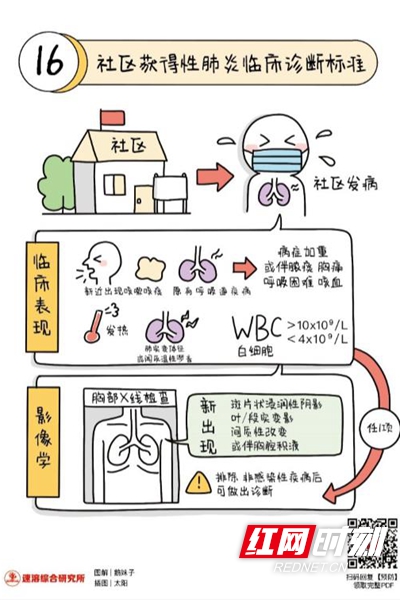 The epidemic prevention manual by Yuehua Culture.
"It used to be one person doing a dozen books, but this time it's 20 people doing one book." Wang Haozhi was pleased with the illustrated edition of the new coronavirus pneumonia prevention manual, which has been published for several days on Learning Power and is very popular with readers.
Wang haozhi is the CEO of changsha Yuehua Culture communication co., LTD. Returning to Changsha from Japan five years ago, he plunged into book publishing. In the past five years, with excellent professional knowledge and diligent efforts, the company has been running smoothly, and the business is growing bigger and bigger.
After the outbreak, Mr. Wang kept in touch with friends in hubei, hoping to do something. On the second day of the lunar New Year's eve, Wang received a PPT on epidemic prevention and control.
"Too professional, not intuitive." turning over a few pages, an idea occurred to waWang: it would be easier to understand if it were illustrated.
26 of Wang's employees, who were still on holiday, took on more than 100 pages of graphic work over. All the staff were busy soho in every corner of the province and even the whole country, with only one goal: to present a popular science book to readers as soon as possible, hoping to help the fight against the epidemic
On the sixth day of the Chinese New Year, the illustrated edition of the new coronavirus pneumonia prevention manual with sweat of 26 employees was officially launched, and Learning Power app began to serialize it for the first time. More and more scientific knowledge of fighting against the epidemic was mastered through the manual. Yuehua Culture has contributed its share to the fight against the disease.
By February 18, new cases of coronary pneumonia in Hunan remained in single digits for three consecutive days. Although the outbreak has not yet completely dispersed, the drums are already beating for the resumption of work. Wang haozhi said, the outbreak prevention and control manual of the efficient production, is a practical assessment of the company, through the drill, the staff more tacit cooperation, are now working soho, maintain the normal operation of the company. It is high time to maintain confidence.