compartmentalization in dining room.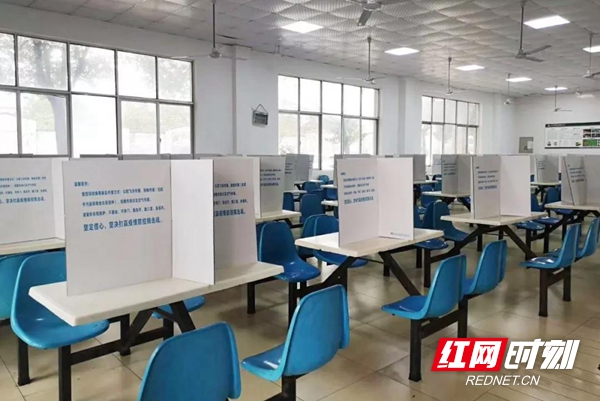 The enterprises resumed production.
Since the epidemic outbreak, projects for emergency epidemic prevention isolation were under construction, all items were moblized to ensure the normal power supply, Jinlong cable resoonded quickly, started 24-hour on-duty state, got ready for the emergency constructing project of" xiaotangshan " mode around the country.
On January 31, Changde city started the renovation plan of the epidemic prevention ward, which required the main line to be electrify before February 2. In the evening, after receiving the emergency demand plan of epidemic prevention, Jinlong cable dispatched professional technicians to the site overnight to develop cable product solutions for the project construction. At 7 o 'clock in the morning the next day, the personnel of the cable warehouse had completed preparation of the goods and materials, the logistics company immediately loaded the goods as soon as the docking personnel arrived, and the products were shipped to the site of "xiaotangshan" project in changde at noon, ensuring the smooth progress of the project.
On February 1, Changsha Kaifu district started the renovation plan of the epidemic prevention isolation ward in building 1# of shaping health service center, and planned to complete the renovation within 5 days. After receiving the cable demand plan, the anti-epidemic team of Jinlong Cable, in the early morning of the next day, arranged the factory to prepare goods, and coordinated the logistics shipment. The cable was sent to the construction site at 9:30 am, which ensured the orderly implementation of the subsequent construction.
The company has been fully into the resumption of production stage, one hand to catch epidemic prevention is not shaken, on the other hand to catch the production is not lax. In order to realize safe production, Jinlong has built seven lines of defense, including containing the outbreak from the source into the park, ensuring the safety and health of employees, and promoting the steady development of production and operation.