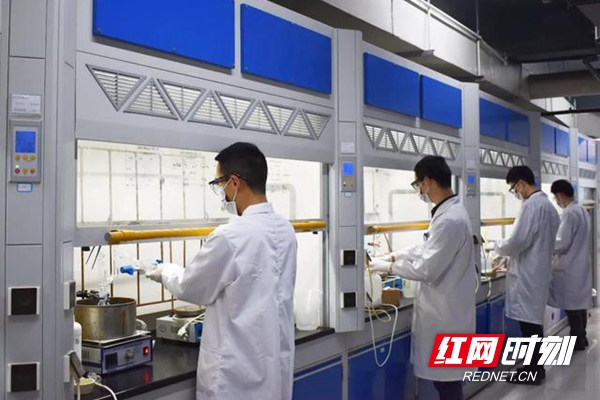 Huateng pharmaceutical resumed production on February 10
Racing with time, racing against virus, Huateng pharmaceutical co., LTD., an overseas Chinese enterprise located in Changsha, has established close cooperation with Xiangya hospital of Central South University through scientific and technological breakthrough, and developed an antiviral spray with secondary protection and anti-virus effect.
The effective ingredients of antiviral spray can last for 4 hours and longer, which can effectively eliminate the virus. "We are actively working with relevant provincial and municipal departments, hoping to speed up the approval process." Deng Zeping, chairman of Huateng Pharmaceutical, said that if approved, a large amount of spray could be produced immediately and sent to the frontline of epidemic prevention and medical staff.
Huateng was very concerned about the epidemic situation, employed the old drugs to develop new applicable diseases, and urgently set up a breakthrough group. By taking advantage of its own technological advantages in the development of antiviral drugs, Huateng has carried out the development of new dosage forms and compound dosage forms, and developed specific drugs against new coronavirus infection.
On February 10, Huateng Pharmaceutical resumed production despite a severe outbreak of coronary pneumonia. Facing with the difficulties of returning to work, such as material shortage, personnel gathering and inconvenient transportation, the company specially set up a prevention and control team, arranged a special crew to take charge of the disinfection of the office area, and prepared the staff with masks, 84 disinfectant, alcohol, peroxyacetic acid disinfectant and other anti-epidemic materials, to ensure the safety of returning to work, and make the staff feel at ease.