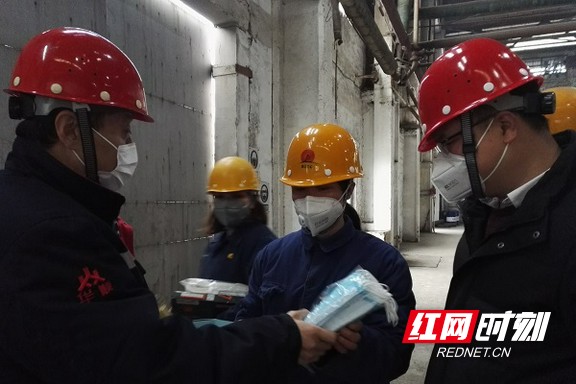 Distribute masks to employees.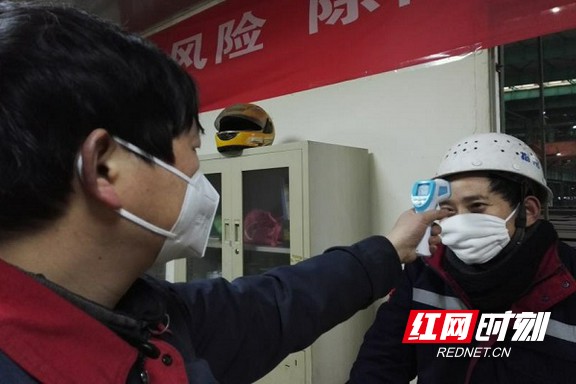 Check the personnel body temperature.
Huashun human resources co., LTD, an overseas Chinese enterprise in Xiangtan city, takes multiple measures to resume production. At present, nearly 100 employees of Huashun return to work, the return rate is 100%.
Huashun first established enterprise epidemic emergency work leading group led by the chairman of the company Yang Xiaoqing, issued anti-epidemi work plan and management regulations, to ensure key customer unit production safety and resumption orderly.
The company has purchased masks, disinfectant, infrared thermometer, hand sanitizer and other prevention and control materials, regulated to check the personnel in and out, strictly guard the unbreakable epidemic prevention "gateway", and set up isolation room, to provide necessary "barrier" for the quarantined personnel to return to work.
As early as January 30, Huashun company provided emergency employment recruitment services for companies in Hunan. online recruitment and offline matching, Huashun cumulatively recommended nearly 100 sewing workers and bead works to enterprises, provided a strong human support for to enterprises resuming production.
As a human resource service provider in Xiangtan city, Huashun took the initiative to select more than 50 representative enterprises in Xiangtan city to conduct telephone surveys to understand the current employment needs of enterprises, and formed the "survey report on the employment situation in Xiangtan city under the outbreak of 2020" to provide reference for social security departments.
Huashun also undertook the Xiangtan city online job fair, fully opened "online and offline" personnel docking service mode, provided accurate recruitment information and 24-hour online employment counseling services to job seekers.
Up to now, Huashun has launched two online recruitment, accepted nearly a thousand job consultations, nearly 300 online enterprises.