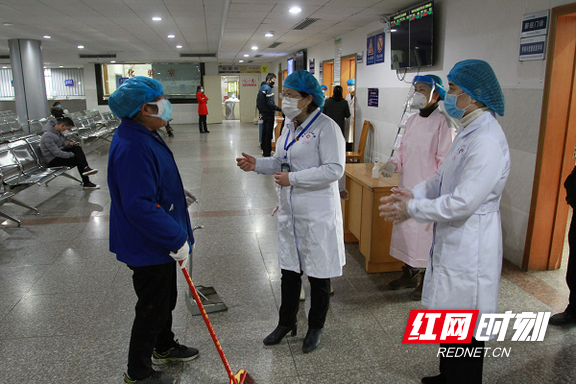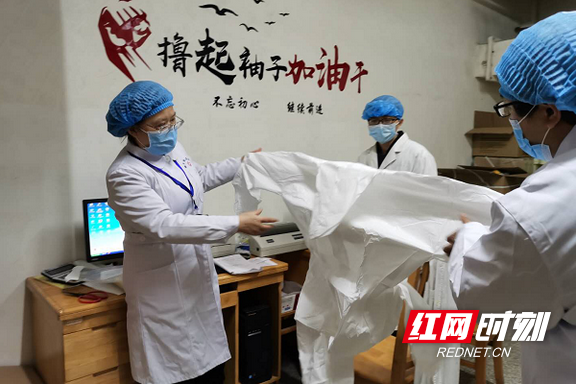 Wang Lihui, 57 years old, has always stood firm in the fight against the disease. As a member of the expert group of prevention and control leading group of Xiangxiang People's Hospital, Wang Lihui made full use of her professional knowledge. She worked more than 15 hours a day for 17 days and made hundreds of phonecalls every day.
On January 27, Wang Lihui, with her rich professional experience, organized and formulated the implementation plan (detailed rules) for the prevention and control of new coronavirus infection in Xiangxiang People's Hospital. Under her guidance and assistance, it only took two days to resume the operation of the infectious disease area of Xiangxiang municipal people's hospital in Baishuitang, and within one day the municipal welfare center was transformed into a standard isolation observation place, and all kinds of protective materials and disinfection equipment were prepared.
On February 4, Wang suffered from arrhythmia due to heavy workload. But she did not have a moment to be idle, either in answering consulting phone, or in guiding ccommunities in epidemic prevention. Wang Lihui not only undertook the guidance work of hospital infection, but also provided professional technical guidance for the prevention and control of other hospitals and primary medical institutions. At the same time, she was also responsible for the prevention and control knowledge and operation training for the medical staff of hospitals at all levels in the city, guiding the correct use of epidemic prevention materials, and participating in the preparation of epidemic prevention and control publicity materials issued to the people of the city.
Through the efforts of Wang and other experts, Xiangxiang People's Hospital, as the designated treatment hospital for pneumonia caused by the new coronavirus infection, received the first confirmed case and more than ten suspected cases in the city, without any cross infection, so as to achieve "zero infection" of medical staff. At present, all confirmed cases have been discharged from the hospital.
Facing the epidemic situation, Wang Lihui did not flinch on the epidemic prevention line, as a family member of overseas Chinese. With solid knowledge and practical action,she practice a communist party member's initiative and social responsibility of medical staff.