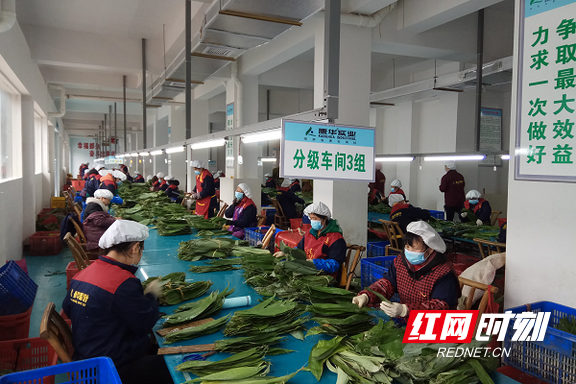 Kanghua industry resumed to busy work.
On February 10, Zhangjiajie Kanghua Industrial co., LTD. main factory packaging workshop returned to work, 22 workers were busy in their position. On February 18, the poverty alleviation factory of Ruitapu of Kanghua industry returned to work with 92 employees. On February 24, Kanghua Industry general factory classification workshop, washing workshop, reinspection and counting workshop, dehydration workshop ran again, 126 people on duty. On March 1, Zhangjiajie processing plant of Kanghua industry returned to work with 46 employees. At present, Zhangjiajie Kanghua Industry has totally resumed its production.
As a production and processing, acquisition, sales, artificial cultivation of zongye labor-intensive enterprises, kanghua industry has twice delayed the resumption of production time, resolutely put the prevention and control of the epidemic in the first place.
After the resumption of work and production notice, Kanghua Industry immediately set up epidemic prevention and control and resumption of work and production office, formulated the resumption of work and production plan, fully arranged of epidemic prevention funds to buy masks, disinfectors, thermometers and other epidemic prevention materials, to protect the health of workers, escort safe production.
All the staff of Kanghua Industry were required to prevent the epidemic according to strict standards.
The company designed "heart-warming project" for its employees, to combat outbreaks, by establishing the scholarship fund for children of employee. Employees' children who admit to university, would receivea reward of 2000 Yuan. The project also encourage the children to participate innational, provincial, city competitions.
Kanghua industry in Chenjiahe town Xinjie village and Cangguanyu village established a hundred acres of high-quality artificial planting seedlings breeding base and a hundred acres of ppalm leaves industry demonstration base, attracted nearly 100 poor households employment.
After the resumption of production, kanghua industry has shipped 170 thousand zongye, the production of cold fresh zongye 100 thousand, to create an output value of 3.25 million yuan.