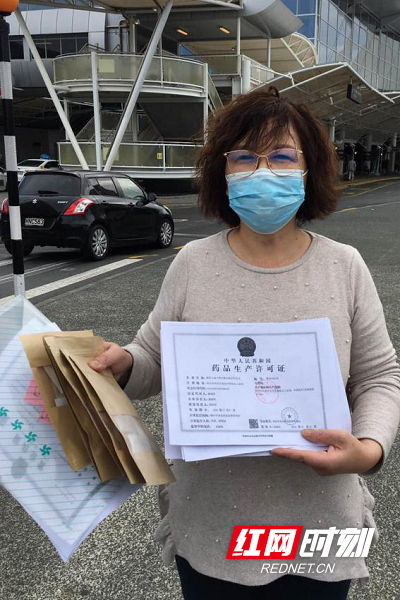 Liao Liping arrived New Zealand with"anti-epidemic TCM".
On March 2, Liao Liping, head of Hunan Dacheng Traditional Chinese Medicine Biology co., ltd. flew to New Zealand overnight to send "anti-epidemic traditional Chinese medicine" overseas.
After the outbreak of the epidemic, Liao became acutely aware of the important role Chinese medicine might play in the "epidemic" of the war.During the Spring Festival, she arranged the company to carry out the research and development of traditional Chinese medicine.
As early as in mid-february, a new type of coronavirus pneumonia in hubei province epidemic prevention and control work a regular press conference, experts in the treatment of Hubei confirmed cases, participation in more than 75% of Chinese medicine, Wuhan Jiangxia mobile cabin hospital was given priority to with Chinese medicine treatment, participation treatment is above 90%, and other parts of the country and the results was obvious.
As a professional traditional Chinese medicine pharmaceutical company, Dacheng TCM's "anti-new crown pneumonia prevention prescription" has been put into the frontline of epidemic prevention and control, sent to the major remanufacturing enterprises, to help remanufacturing enterprises to do a good job in epidemic prevention and control.
With the outbreak in various countries, the situation is getting more and more tense, Liao decided to spread the prescription to overseas, for other countries to fight against the epidemic.
At present, through the Red Cross society of Hunan, Dacheng TCM transferred to Changsha Furong district Chuyi school a batch of medical masks, goggles and alcohol and other anti-epidemic materials, the production and processing of traditional Chinese medicine fumigation disinfectant, and donation to Zixing primary and secondary schools through the Zixing city CPPCC is on the way.