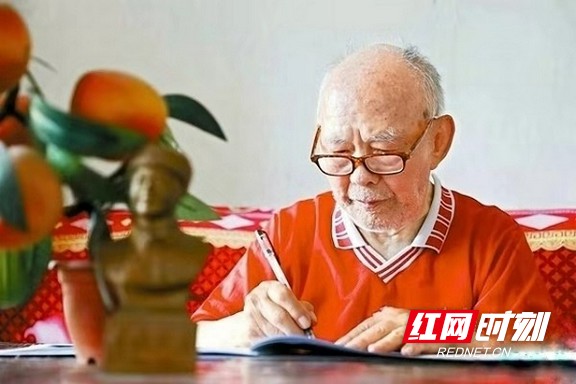 On the evening of August 18, 2019, Zhong Tinghua died of illness at the age of 89. During his illness, he filled in the registration form of voluntary organ donation in China and volunteered to donate his body for medical teaching and research.
Zhong Tinghua, native inJiaoling county Guangdong province, was born in 1930 in Indonesia. He returned to China in 1934, in June 1949 participated in the three provinces guerrillas of Guangdong, Jiangxi, Fujian border region. In 1986, he chaired the first federation of returned overseas Chinese, in Dongan County.
Zhong tinghua's home is located in the old town of Dongan county, Yongzhou, with 60 or 70 square meters of old houses and furniture that has long worn away the edges and corners. Full of Lei Feng souvenirs , newspaper and books, the home appears very narrow. In fact, with his retirement package, he was fully capable of improving living conditions, but he did not.
Zhong tinghua is hard on himself, but very "generous" to public welfare. In the decades after his retirement, he devoted almost everything to society.
Since 2002, Zhong has set up three financial aid foundations in two primary schools in Dongan and Guangdong. He personally contributed more than 110,000 yuan to support 800 poor students. Under his influence, schools where he set up several financial aid foundation, set up more fund aid for kids. Students not only accepted the help, but also gave out their love. Since 2006, the lucky people foundation has been established in several school. Three months before his death, Zhong still used the 3,000 yuan he had saved to help poor students.
In careing and helping minors, Zhong found that Lei Feng as an example, can help young people develop a correct outlook on life and values. So, he decided to set up a volunteer service organization to lead the community to learn from Lei Feng and inherit the spirit of Lei Feng. In 2010, he and 8 caring people proposed the establishment of Dongan county volunteer service promotion association.
On July 18, 2019, zhong was hospitalized due to illness, and he urged to fill in the registration form of voluntary organ donation in China. At 23:00 on August 18, Zhong Tinghua passed away peacefully.
During his lifetime, Zhong Tinghua warmed others with kindness; After his death, he insisted on donating his body to spread the last remaining heat. The great love he wrote in his life will always be in our hearts.