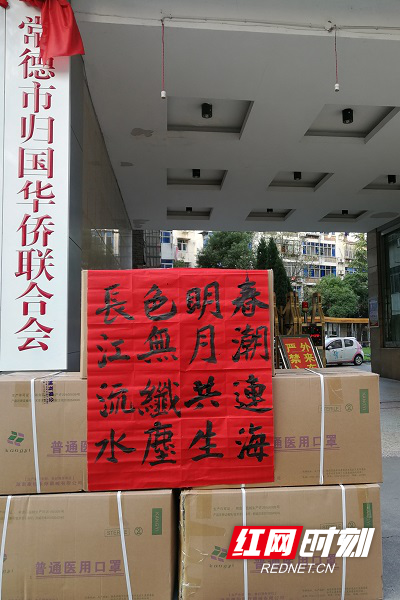 The overseas Chinese community in Hunan donated 24,000 surgical masks to fight the epidemic in South Korea.
With the outbreak of new pneumonia abroad, the Korean market "mask shortage" is increasingly serious. In order to alleviate the lack of masks for Korea, the youth committee of Hunan FOC, Changde FOC, Hunan Deyei Construction Engineering co., ltd. and hunan xianghuang construction engineering co., ltd. jointly donated 24,000 disposable surgical masks to South Korea through Qiming University, a friendly and cooperative school of changde city.
On boxes of donated supplies, there were "spring tide connects the sea, the moon is symbiotic. Color without fine dust, the Yangtze river water." to thank the Korean people for their support in fighting the epidemic in Hunan and especially in Changde city, and sincerely wish the republic of Korea an early victory over the epidemic.
Some overseas Chinese in Hunan expressed their concern for the neighboring countries and friendly schools in the warmest way, hoping to write a new chapter of china-south Korea friendly exchanges after the epidemic subside.