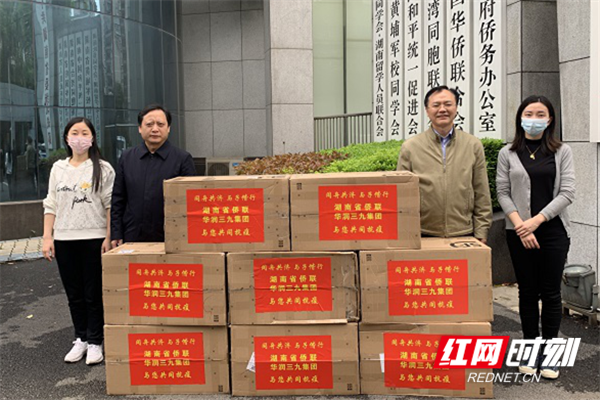 On March 25, Hunan FOC donated 8000 bales to traditional Chinese medicine (TCM) from Huarun 999, respectively to the British Hunan Fellow association, the German association of Hunan Fellow & Hunan Business association, France Hunan Fellow Association, the Netherlands Hunan chamber of commerce, Denmark hunan chamber of commerce and the Danish association of Hunan Fellow, Hunan Fellow association in Washington US and other foreign communities', to assist overseas Chinese resistance to fight against the epidemic.
In the early days of the outbreak in China, overseas Chinese communities and their compatriots overcame many difficulties and made every effort to support the fight against the epidemic in China. With the outbreak of the disease abroad entering a full outbreak period, the remaining overseas Chinese are facing a shortage of medical protection materials. Through online communication with overseas Chinese groups, the transportation channel was determined. Hunan FOC distributed the existing donated materials to six overseas Chinese groups respectively, to help local overseas Chinese and students to resist through the harsh period.
According to the relevant personnel from Hunan FOC, the goods will be sent to Shenzhen first, then through international logistics to reach the hands of overseas Chinese.