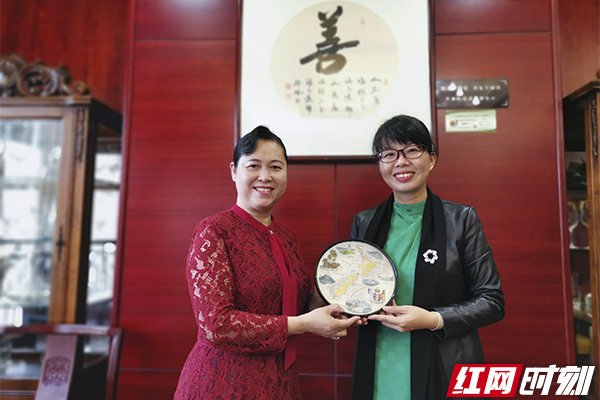 Chen Shuizhen, president of New Zealand overseas Chinese leaders association and Remuera Chinese association of New Zealand, poses with Huang Fang (right), party secretary of Hunan FOC.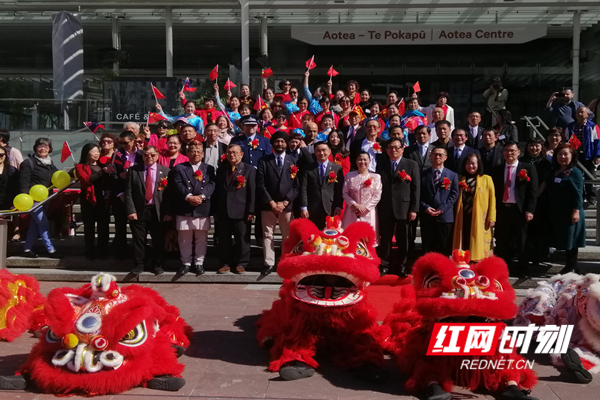 On September 21, the first Chinese Culture Day was held in Auckland, New Zealand's largest city.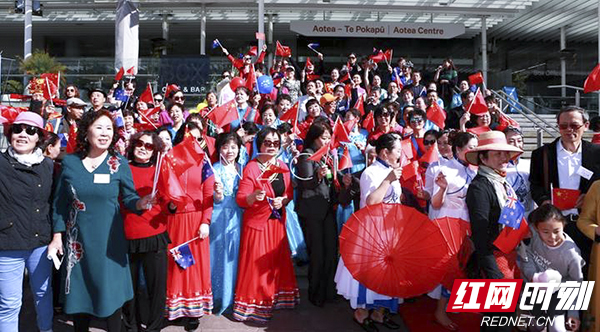 the first Chinese Culture Day.

"I come from hunan. It is my duty to carry forward Chinese culture and tell stories about Hunan." On November 25, in Changsha, Chen Chen, President of New Zealand overseas Chinese leaders association and chairman of Remuera Chinese association of New Zealand, was interviewed by a journalist. She said that next year, she would invite a delegation from Hunan FOC to New Zealand for cultural exchange activities, participate in the second Chinese Culture Day in New Zealand, and focus on Hunan promotion conference to promote hunan to New Zealand and the world.

Chen strongly felt that "westerners do not understand China very well". In her Remuera community, there are many overseas Chinese, but there was no proper Chinese association to participate. In 2016, Chen was elected president of Remuera Chinese association in New Zealand.

In order to serve the overseas Chinese and help the new immigrants integrate into the local multi-culture through the association, the association offers free English classes twice a week. In addition, the association also has ballroom, table tennis, art troupe and other forms of activities. IT also organized members of the association to participate in large-scale activities such as afforestation and beach garbage cleaning organized by local government from time to time. The association has grown to more than 400 people and has been recognized by the local mainstream society. Now it is invited to participate in monthly public security meetings of the Oakland police department.

This year marks the 70th anniversary of the founding of the People's Republic of China and is also the year of tourism in New Zealand. In order to carry forward the Chinese Culture, further respond to the "One Belt And One Road" initiative, and enhance friendly cooperation and exchanges between New Zealand and China, the New Zealand federation of overseas Chinese leaders is planning to host the first Chinese national Culture Day, Chinese Culture Day.

"When the old overseas Chinese saw the five-star red flag raised for the first time in Aotea Square in Auckland, they were all excited to shed tears." Chen Shuizhen recalled that this was the first time that the Chinese community raised the five-star red flag over Aotea Square in Auckland, New Zealand, and its significance was extraordinary.

"Our generation has witnessed the promotion of the People's Republic of China from poverty and weakness to prosperity, making remarkable achievements and building a community with a shared future for mankind. We are witnesses and participants. The growing strength of China has created a better living environment for overseas Chinese. We will not forget our original intention, continue to work hard, tell Chinese stories well, make good use of Chinese identity, actively integrate into the mainstream society, and play our unique role as a bridge to build a harmonious community and society." Chen said.

In addition to attending the eighth congress of returned overseas Chinese in Hunan, Chen arrived Changsha a few days in advance. Chen hoped to provide more opportunities to promote Hunan to the world.