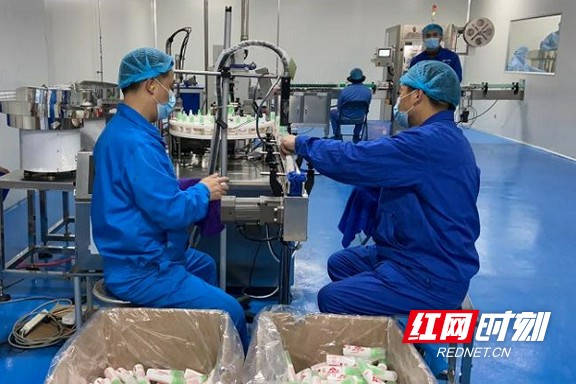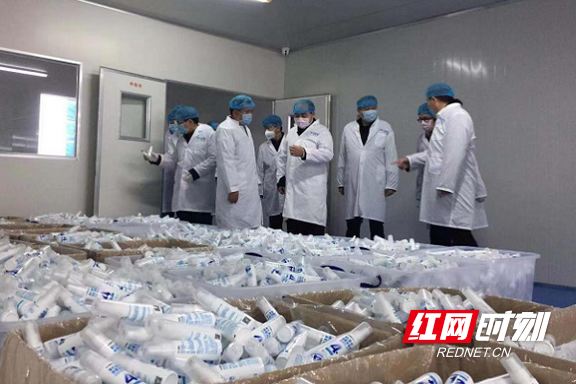 In mid-March, the spray disinfectant production line was running at full capacity in the manufacturing plant of Zhongwei pharmaceutical in Zhuzhou high-tech zone.
On January 31, during the critical period of the epidemic prevention and control, all the staff of Zhongwei pharmaceutical gathered and quickly engaged in the action of "fighting against time and catching up with tasks", working overtime to catch up with the production of spray disinfectant.
As early as the eve of the Spring Festival, Zhongwei pharmaceutical held an emergency meeting with the company's management in advance to analyze and evaluate the possible production rush, and require to ensure the health of employees, adequate materials, adequate preparation, orderly management and safe production.
During the Spring Festival, Zhongwei disinfected and prevented the epidemic in the office, meeting room, workshop, canteen and other public places and facilities and equipment in the factory, and made preparations before returning to work. Meanwhile, the staff wiworked hard to actively contact with suppliers, find new resources to increase the raw materials, packaging materials and other materials, and prepare for transportation and storage, to ensure production needs, to meet market demand.
With the gradual resumption of production, transportation, sales and other industries, Zhongwei pharmaceutical has been on the right track in enterprise production, material transfer, scientific deployment and other aspects of the work. Spray disinfectant capacity has been maximized. Up to now, the company has produced 600,000 bottles of spray disinfectant and exported 11,000 bottles with an output value of 18 million yuan.
Zhongwei pharmaceutical donated 25,000 bottles of spray disinfectant to the education system, worth 750,000 yuan, to help schools resumption.