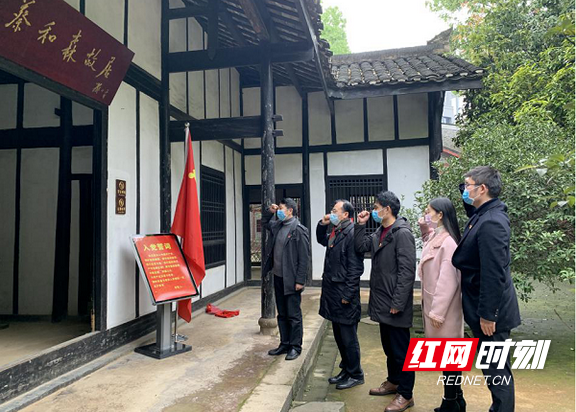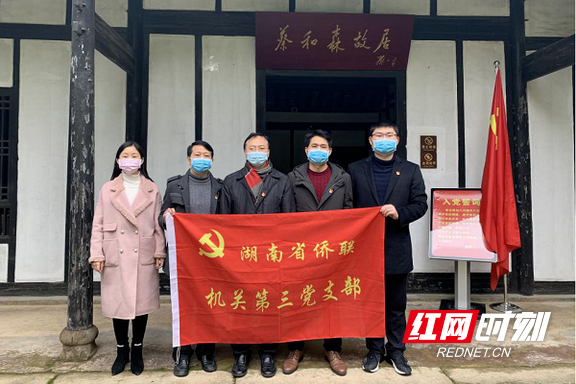 On the afternoon of March 31, all the party members of the third branch of Hunan FOC went to the former site of Xinmin Society to carry out the party day activity of "reviewing the history of the party". They learned about revolutionary tradition, learned from Mao Zedong, Cai Hesen and other revolutionary predecessors who founded Xinmin Society, and actively participated in the May 4th patriotic movement and the new culture movement. Li Zuyuan, member of the leading party member and vice chairman of FOC, attended the event as an ordinary party member.
In the Xinmin Society historical exhibition, elegantly precious pictures and literature materials, attracted attention of the branch members, who stopped from time to time, as well as felt the founders' high-spirited youth and ambition to save the nation, in the extremely difficult conditions,.
"I volunteered to join the communist party of China, support its program, abide by its constitution, and fulfill my duties as a member..." In front of the former residence, the federation second inspector, the third party branch secretary Guo Jianhong led the party cadres facing the bright red party flag, reviewing the oath of party membership, recalling a communist party member's original heart and mission.
Xinmin Society is one of the earliest and most influential progressive organizations in the Chinese new culture movement, and has made important theoretical contributions to the establishment of the communist party of China. Li Zuyuan said that all party cadres should hold high the revolutionary banner, stick to the original mission, the revolutionary pioneers dare to be the first, the courage to innovate the spirit of struggle applied to work, promote work to a new level.