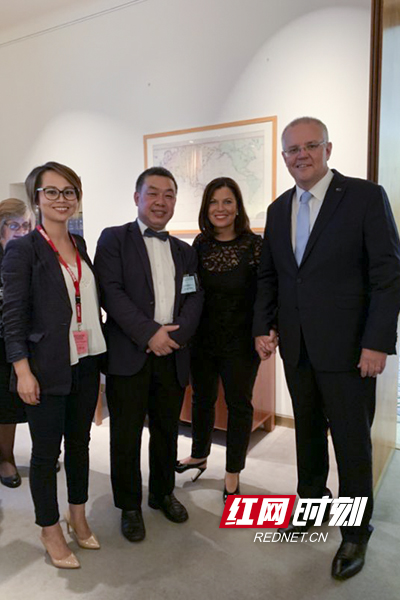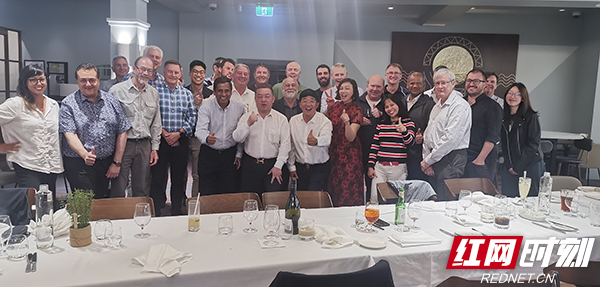 Overseas consultants, like executive chefs, are capable of helping make Hunan cusine better. This is a famous "golden sentence" by Yuan Zuwen, chairman of the Australia-China entrepreneurs club. As an overseas adviser to Hunan FOC, he said he would introduce Australian oysters to Changsha in 2020.

Yuan has been committed to promoting exchanges and business between Australian and Chinese entrepreneurs. In order to serve his hometown Hunan more efficiently, he led the establishment of Hunan Australia-China entrepreneur club in Changsha in early December.

As a NGO, the club has successfully held and co-organized many large-scale high-end business activities and economic discussions between the two countries. For example, the "Australian cheongsam business week" was held for three consecutive years to promote the exchanges between Australian and Chinese private enterprises and business people by displaying traditional Chinese cultural elements represented by the cheongsam.

In September last year, the Australia-China entrepreneurs club successfully held the "China · Hunan & Australia week" in Changsha. Business week was supported by the CPPCC of Hunan, the department of commerce of Hunan, Hunan FOC and other relevant departments, relevant associations and organizations and well-known enterprises. The activities included the 2019 China international food and beverage expo, the "Australia night" business dinner, the lucky country Australia opportunity meeting, and organized entrepreneurs to visit the five cities including Changsha, Zhuzhou, Xiangtan, Yiyang, and Changde, and enterprises and bonded areas business inspection. From the layout of business plans to the docking of projects, Australian and Chinese enterprises have reached a lot of consensus.

"This is the first time that an Australian business organization has led a local enterprises visit in Hunan. It is also a useful attempt to exchange goods and services, deepen participation and exchange visits between enterprises of the two countries." After that, the delegation of Hunan entrepreneurs organized a return visit to Australia, which effectively expanded the business map of both sides.

Next, the Hunan Australia-China entrepreneurs club will be set up in Changsha. Yuan hoped to make full use of its strength and business resources to promote the commercial and cultural exchanges between Australia and Hunan.