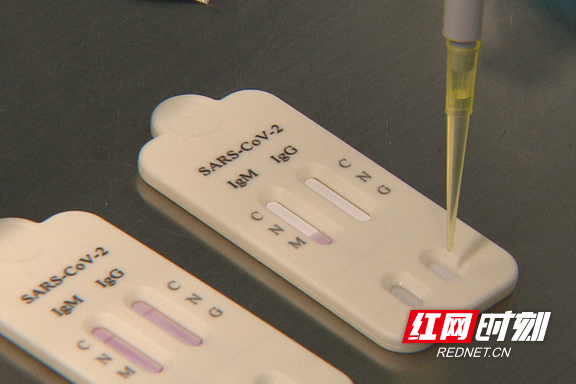 Recently, the COVID-19 detection kit developed by Hunan Yonghe Sunshine Biotechnology co., LTD., a Liuyang overseas Chinese enterprise, was recommended as a direct-selling covid-19 detection reagent by Global Innovative Diagnostic Foundation.
The Global Innovative Diagnostic Foundation is a strategic partner of the World Health Organization (WHO). It is a global non-profit organization that has established cooperation with more than 200 research, institutions, governments and organizations around the world to promote the development and innovation of diagnostic technologies and provide the foundation for disease surveillance, control and prevention.
According to Shen Lin, deputy general manager of Yonghe Sunshine, Yonghe Sunshine detection kit has the technology to identify and identify false positive samples, through and nucleic acid reagent, the compliance rate reached 93%, and nucleic acid reagent detection rate, the positive detection rate also reached 93%.
Yonghe sunshine detection kit has been approved by Changsha Science and Technology Bureau, and has been verified by a large number of clinical samples from Hunan provincial People's Hospital, Changsha 1st Hospital, Wuhan 4th Hospital and Vulcan Mountain Hospital. It can effectively identify patients infected with novel coronavirus.
At present, Yonghe Sunshine donated test kits to a number of anti-epidemic hospitals in China, but also to Italy, Spain, Thailand and other European Union and southeast Asian countries supply.(Translation:Yan kun)