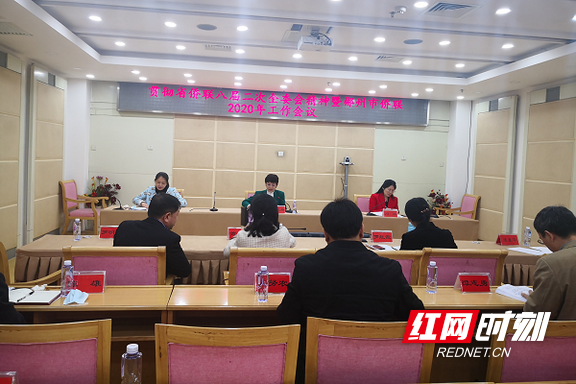 On April 9, Chenzhou FOC held the work meeting in 2020 to implement the spirit of the second plenary meeting of the eighth session of the provincial FOC, summarize the work of chenzhou overseas Chinese federation in 2019, and study and deploy the work tasks in 2020.
The conference conveyed and learned the spirit of the second session of the eighth session of the provincial federation of overseas Chinese. The main leaders of the overseas Chinese federation in each county reported the highlights of the work in 2019 and the work plan for 2020. Liu Hua, President of the overseas Chinese federation of Chenzhou city, made arrangements for the main work this year. She pointed out that the overseas Chinese federation of the city should focus on strengthening advantages, making up shortcomings, improving quality and efficiency, and promoting innovation. To build mechanisms and platforms to enhance the impact of work; We should work together to enhance the overall driving force.
Yu Yuanjing, secretary of the leading party group of Chenzhou FOC, demanded that the organizations of overseas Chinese federation at all levels in the city should earnestly study the spirit of the provincial and municipal meetings, combine with the local reality, and pay attention to the implementation. We must keep in mind the fundamental principles and constantly promote the innovative development of the work of the federation of overseas Chinese in the new era. We should give full play to our advantages, focus on the center, serve the overall situation, and constantly highlight the important role and actions of the work of overseas Chinese federation. We need to make real innovations, deepen reform, improve institutions, and constantly promote the self-improvement of overseas Chinese federation organizations.
The meeting also issued "Chenzhou FOC in 2020 work points".