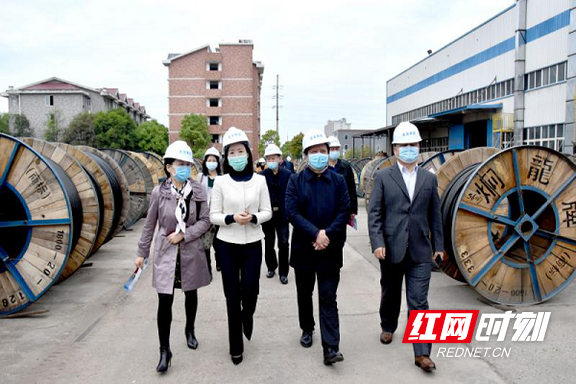 Sun Minsheng, member of the leading party member and vice chairman of Hunan FOC, collected information in Jinlong Cable.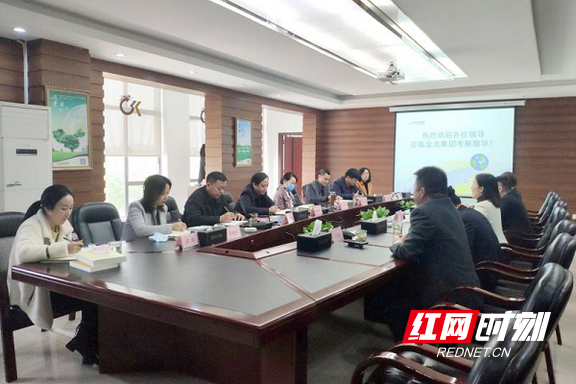 Sun Minsheng group discussed with overseas Chinese enterprises.
Recently, Sun Minsheng, member of the leading party member and vice chairman of Hunan FOC, went to Wangcheng district, Changsha to investigate overseas Chinese enterprises and parks.
Sun Minsheng first came to Hunan Jinlong group, detailed inspected its cable manufacturing workshop, to understand the resumption of production and other conditions, and launched a forum. Mao Binghua, vice chairman of Hunan FOC and president of Jinlong group, introduced in detail the development of the company in recent years, the current epidemic prevention and control work and the resumption of work and production, and put forward relevant opinions and suggestions on the work.
Sun said that Jinlong group attaches great importance to the work of overseas Chinese and has made great contributions to the response to the epidemic. Facing the impact of the epidemic, the company should turn the crisis into an opportunity, implement relevant policies, produce and sell products, and fulfill its social responsibilities.
Later, Sun Minsheng and his delegation came to Changsha Gold Venture Park to collect relevant information. At present, there are 108 enterprises in the park, 106 of which have resumed production, with a rate of 98.15%. During the outbreak, the park donated 32,000 masks, and in February, it reduced the rent of more than 600,000 yuan for small and medium-sized enterprises in the park. Sun Minsheng fully affirmed the series of work done by the park, and required no relaxation on the current epidemic prevention, and further strengthening the management of the park, at the same time to boost confidence, make the park bigger and stronger. Overseas Chinese associations at all levels should take the initiative to contact and provide relevant services.