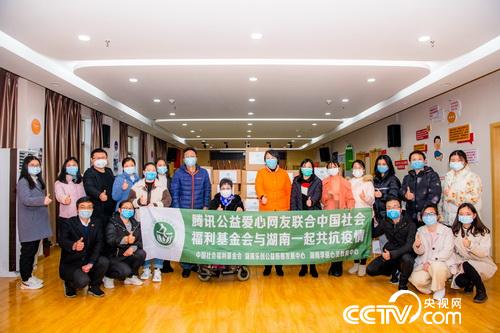 Li-team distributed protective materials to the whole province.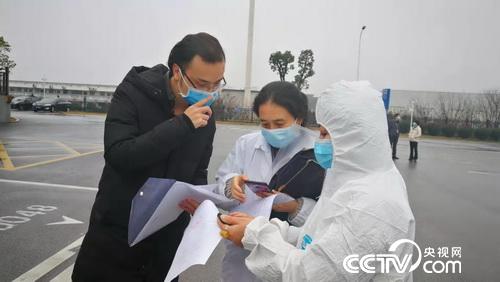 Cai Bofei, son of Li Li, handed over protective materials at the airport with hospitals.
Li Li is in charge of Hunan Li Li soul education center and Hunan Lechuang charity development center. Her son Cai Bofei and his wife both work at the education center. During the epidemic, Li Li's family showed their responsibility to serve the society with their selfless dedication.
On the second day of the lunar New Year, Li Li learned that medical protective materials were in urgent need. Many doctors needed help. On the early morning of January 28, Li set up the "Li-team to combat the epidemic", which was composed of her son, daughter-in-law and several members of the public welfare team, with herself as the commander in chief. On January 31, through Li's coordination, Xingyun culture and education foundation donated 50,000 disposable medical masks to Xiangya hospital and the first hospital of Changsha. On the afternoon of February 1, the goods arrived at the customs of changsha Huanghua airport as scheduled and were sent to the frontline immediately. On February 6, Li's family overcame many difficulties, gave full play to the advantages of overseas Chinese relatives and mobilized overseas resources to import 100,000 disposable medical masks and 4,000 bottles of disposable disinfectant from Moscow, and supported the frontline prevention and control personnel in 122 counties and towns (streets) across the province. On March 12, Li led the team to carry out a group care project for struggling children in hunan province. Taking the "love epidemic prevention kit" as the carrier and targeting children in distress, thousands of volunteers were mobilized to deliver the kit to 2,500 children in 14 cities, prefectures and 19 counties across the province.
In addition to actively organizing public donations, Li's family has also given full play to their professional strengths to contribute to the fight against the epidemic. On January 31, the "fight against the epidemic, start from the heart" psychological special volunteer service platform organized by hunan lili heart education center was officially launched, with the participation of all members of li li's family. They mainly serve young people and children affected by the epidemic, providing telephone and WeChat counseling services. More than 80 one-on-one counseling cases have helped more than 1,000 young people gain psychological knowledge on epidemic prevention.
Facing the epidemic, Li led her family to take the initiative and act quickly. Li li said, "the harder a person works, the more sense of security he will gain. So, the more I struggle, the more secure I feel, and the more happy I feel!"