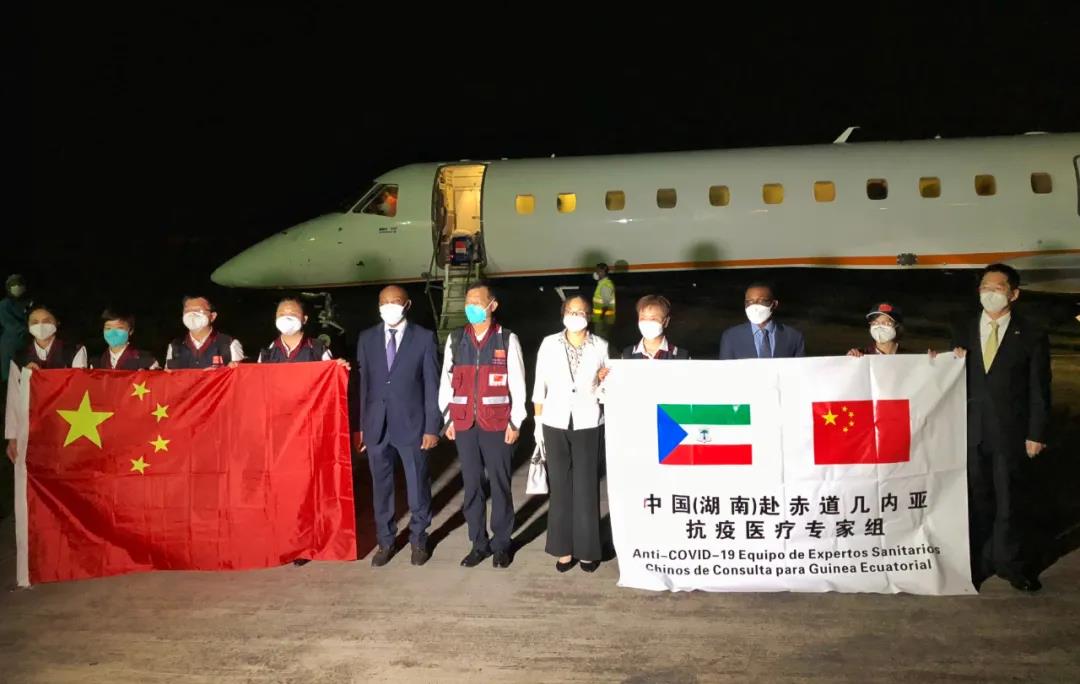 Medical experts from Hunan province arrive in Malabo, Equatorial Guinea at 6 am on May 26, 2020. [Photo provided to chinadaily.com.cn]
A medical team sent from Hunan province fulfilled its anti-coronavirus tasks in Zimbabwe on Monday and headed to Equatorial Guinea to start a new mission.
The team, with 12 experts, left Hunan province for Zimbabwe on May 11 on a chartered plane loaded with supplies including ventilators, testing instruments and masks that were donated by the Hunan government.
Having completed its work in Zimbabwe, the team departed the country on Monday and arrived in Malabo, Equatorial Guinea, on Tuesday morning.
The team was warmly welcomed by high authorities of Equatorial Guinea upon arrival. The authorities expressed appreciation to China for sending the team at a critical moment.
Zhu Yimin, deputy director of the Hunan Health Commission and the leader of the team, said during their visit in Equatorial Guinea the experts would share and exchange experiences.
"We hope it will contribute mutual friendship between the countries," he added.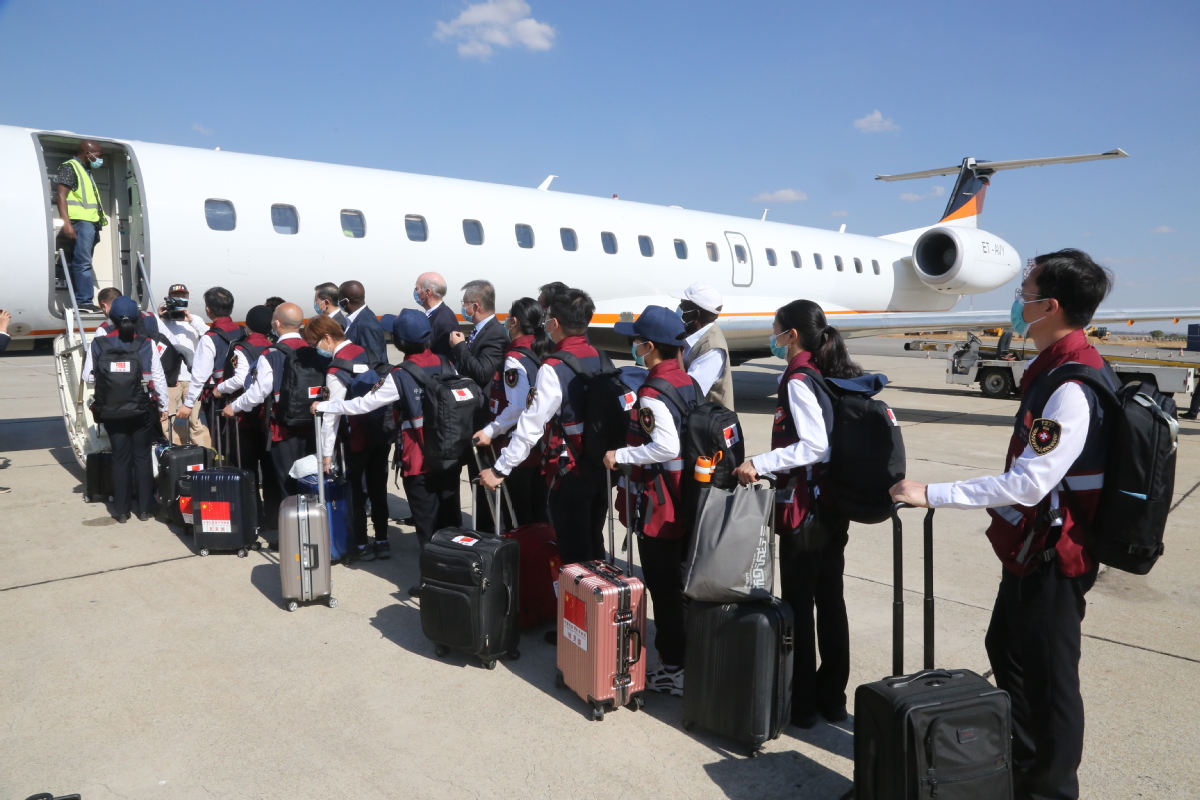 At an airport in Zimbabwe on May 25, 2020, medical experts from Hunan provincedepart for Equatorial Guinea to help the country fight the coronavirus pandemic. [Photo provided to chinadaily.com.cn]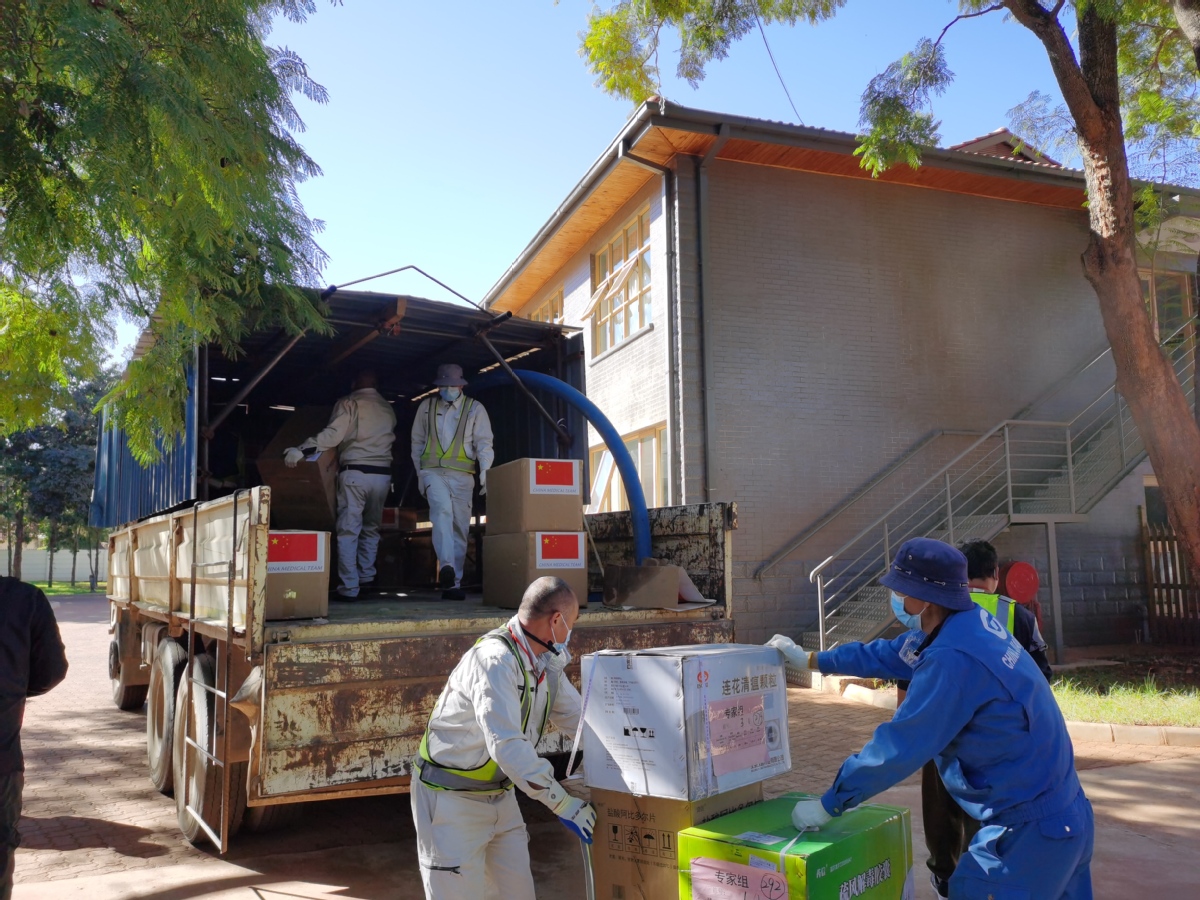 Staff workers load medical supplies including ventilators, testing instruments and masksdonated by the Hunan government.[Photo provided to chinadaily.com.cn]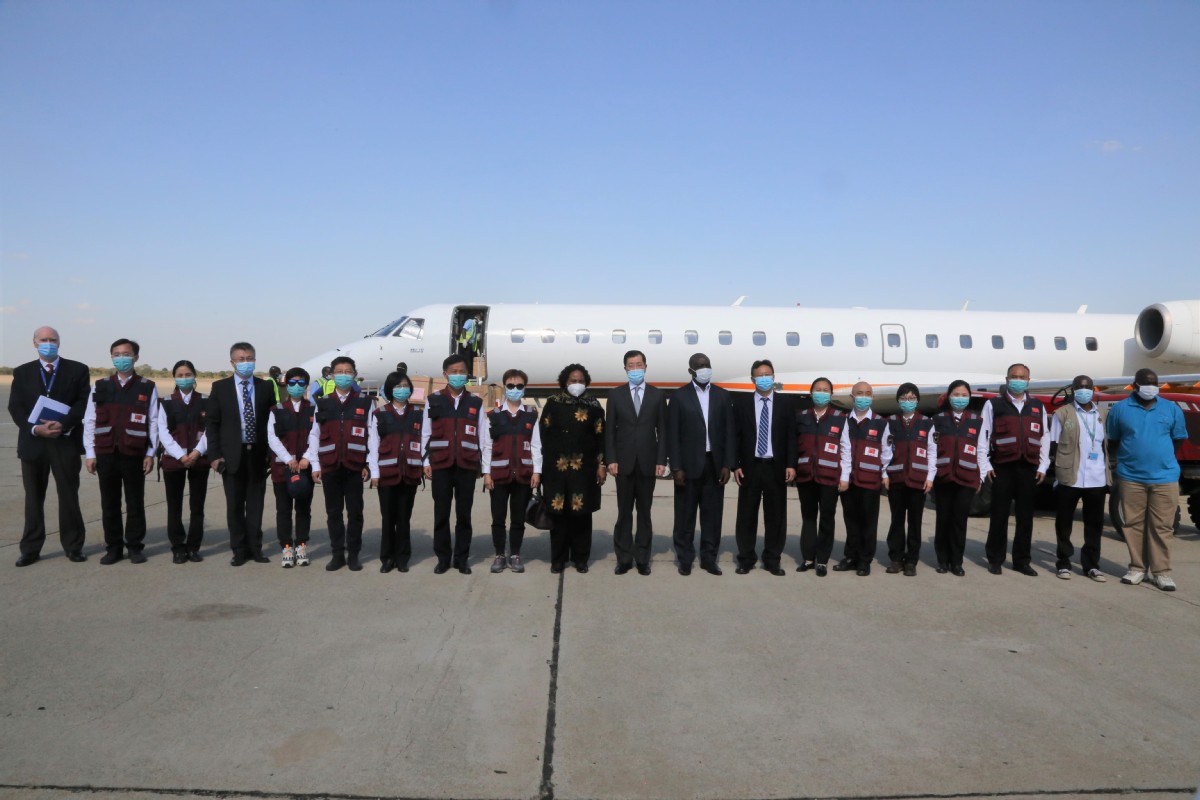 At an airport in Zimbabwe on May 25, 2020, medical experts from Hunan provincedepart for Equatorial Guinea to help the country fight the coronavirus pandemic. [Photo provided to chinadaily.com.cn]