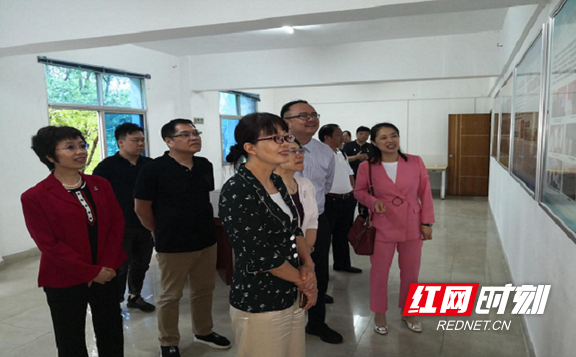 On May 27, the team of Hunan CPPCC went to Chenzhou for fieldresearch on the implementation of the current policies of enterprises, owned by citizens of Hong Kong, Macao and Taiwan. Huang Fang, secretary of the CPC leading group of Hunan FOC, led a team to investigate overseas Chinese enterprises.
Huang Fang team visited overseas Chinese enterprises Chenzhou Hengwei electronics co., LTD., and Chenzhou Zhuomu medical technology co., LTD., detailed understanding of the two companies in the production management, the difficulties and problems existing in the innovation and development, the concrete understanding on epidemic prevention and control of enterprises, to return to work and production, implementation of the policy of situation, and visited the exhibition hall, technical research and development center and production workshop, listened to the enterprise of enterprise policy implementation suggestion.
Huang spoke highly of the two companies' efforts in epidemic prevention and control measures, resumption of work and production, and investment in high-tech products. She encouraged them to strengthen their confidence in development, seize development opportunities, further normalize epidemic prevention and control, and strictly implement epidemic prevention and control measures. She hopes overseasChinese enterprises can think innovatively, take multiple measures and keep the good development momentum after resuming work and production. At the same time, grassroots overseas Chinese federation organizations will play a better role as a bridge, foster a spirit of dedication, do a solid job of tracking services, further pool the hearts and minds of overseas Chinese, and contribute to the high-quality development of the economy.
Yu Yuanjing, secretary of the party group of Chenzhou FOC, Liu Jun, member of the party group and vice chairman of the municipal FOC accompanied the investigation.