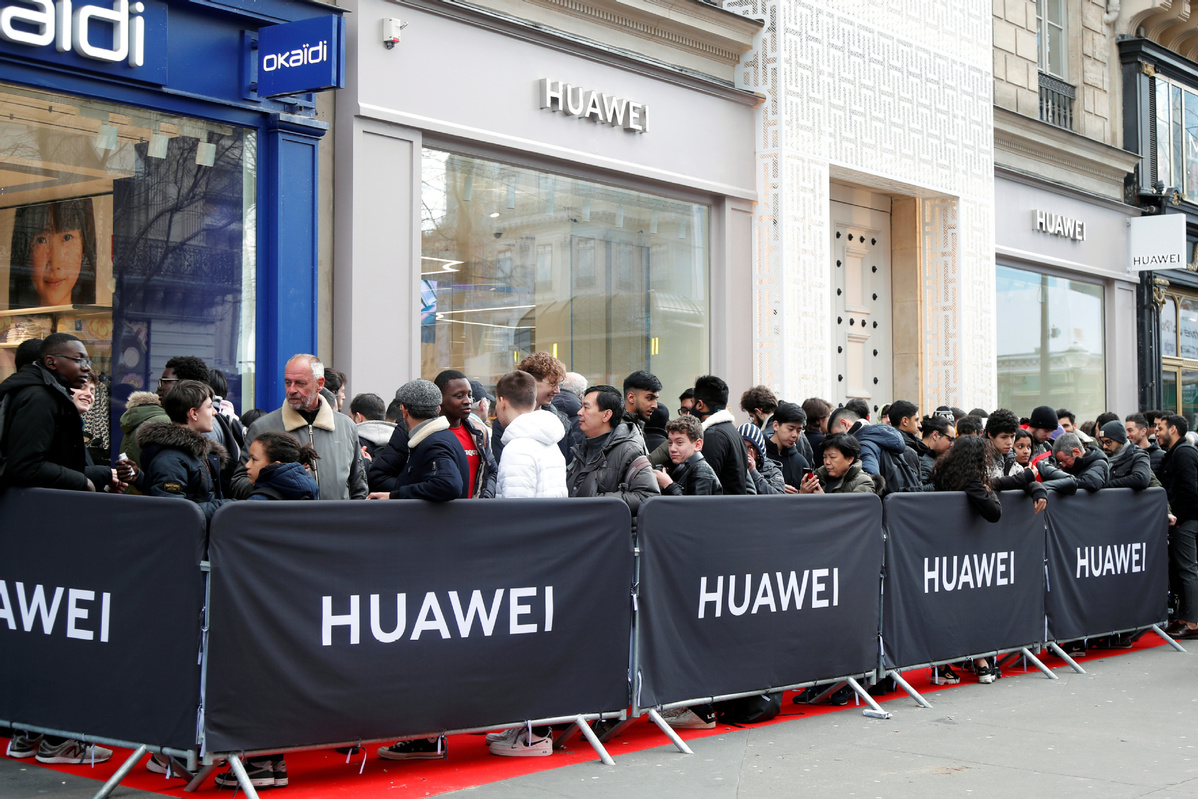 People queue to attend the opening of the new flagship store of Huawei near the Opera in Paris, France on March 6, 2020. [Photo/Agencies]
Huawei has declared 3,147 5G standard essential patents (SEPs), ranking first in the number of SEPs among 5G companies worldwide, according to the latest data from IPlytics, a German patent data company, as ifeng.com reported on June 2.
SEPs declared by the Chinese technology company accounted for 15.05 percent of the global total, making it a leader in the 5G communication field, ifeng.com said.
According to Huawei's 2019 financial report, the company spent 131.66 billion yuan ($18.49 billion) in research and development in the 2019 fiscal year, accounting for 15.3 percent of its total revenue.
Data also show that, including Huawei and ZTE, Chinese companies have a share of 34.02 percent among the global total in 5G SEPs, ranking first in the number.
Huawei was followed by Qualcomm, Nokia, Samsung, LG, ZTE, Ericsson, CATT, NTT DOCOMO and InterDigital.