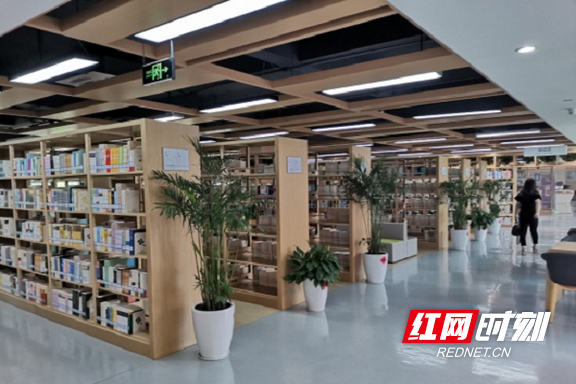 Zhonhchuang library in HOC.
With the increasing number of overseas returned students in Zhuzhou, the situation of overseas Chinese in Tianyuan district is undergoing new changes. Tianyuan FOC plays a guiding and promoting role, combines its own characteristics with multi-position construction, takes Power Valley Zhongchuang innovation space as the center and multiple bases as the starting point, insists on innovating methods to carry out the specific operation of "Home of Overseas Chinese"(HOC), and carries out activities of HOC.
In the past two months, Tianyuan District FOC of Zhuzhou has conducted many field investigations on the Power Valley Zhongchuang Space Center and several bases, and plans to jointly establish the HOC with power Valley as the main base and multiple bases as the auxiliary base. Tianyuan HOC platform has the advantage of contacting talents at home and abroad and gathering intelligence at home and abroad. Through resource allocation, it helps enterprises to incubate, introduces more talents, entrepreneurs and investors at home and abroad, and breeds more enterprises to build Zhuzhou. At present, five bases have been confirmed to join the "Home of Overseas Chinese" voluntarily, and the number of bases is gradually expanding.
In the future, HOC as an important position to serve the overseas Chinese community, Tianyuan FOC will continue to actively promote the construction of HOC, and continue to make innovations and practice in the construction process, and strive to do a good job in the service work for overseas Chinese.