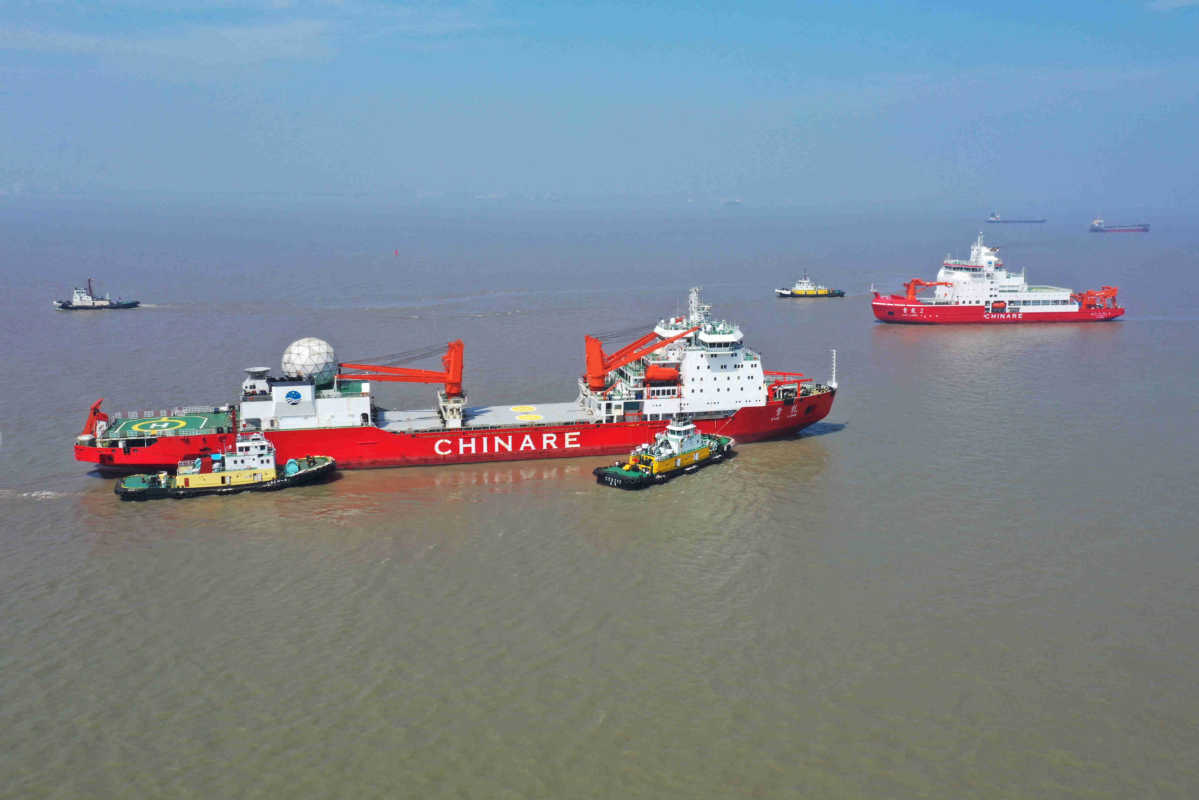 Xuelong (front) and Xuelong 2 meets near the dock of Jiangnan Shipyard (Group) Co on Friday. [Photo provided to chinadaily.com.cn]
China's first domestically built polar icebreaker Xuelong 2 completed its 45-day maintenance in Shanghai on Friday.
The vessel just finished its first Antarctica expedition.
Jiangnan Shipyard (Group) Co conducted the maintenance with the support of 66 suppliers of shipping devices and parts. Since it entered the shipyard on April 28, the maintenance has focused on strengthening the ship's hull structures and power system. The shipyard also tested the ship's performance and upgraded its communications unit and scientific research equipment.
The ship has set out on a short journey and will return to Shanghai after 13 days. It will then sail to the Arctic in July.
As the Xuelong 2 departed, another icebreaker, Xuelong, entered the dock at Jiangnan shipyard to undergo a 50-day maintenance. China bought and refitted the ship, which was built by Ukraine, in 1993.
The two icebreakers are the main vessels in China's polar research expedition. The country's first of such missions took place in 1984.