The photo, taken on June 13, shows people visit the newly-renovated Taohualing Cemetery in a national archaeological park in Changsha displaying the history and culture of Changsha Kingdom during the Western Han Dynasty (206 BC-AD 24). (Photo/Tian Chao, Hunan Daily)
June 13 marked this year's Cultural and Natural Heritage Day. On that day, the park, together with Taohuajing Community on Yueliangdao Street, Wangcheng District, held a special  event to show the construction achievements to residents in its surrounding areas and listen to their opinions and suggestions.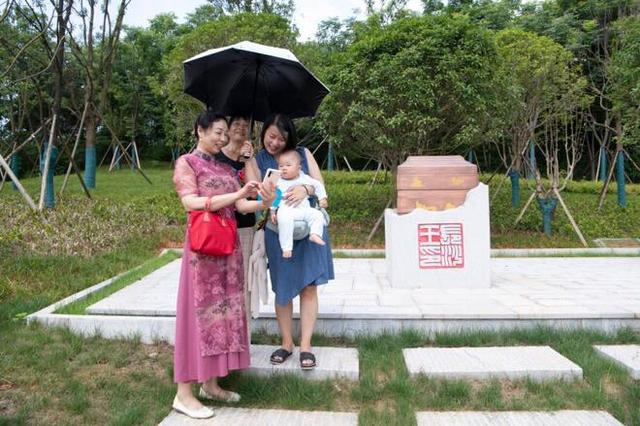 Visitors were taking pictures of Changsha Kingdom Archaeological Park.