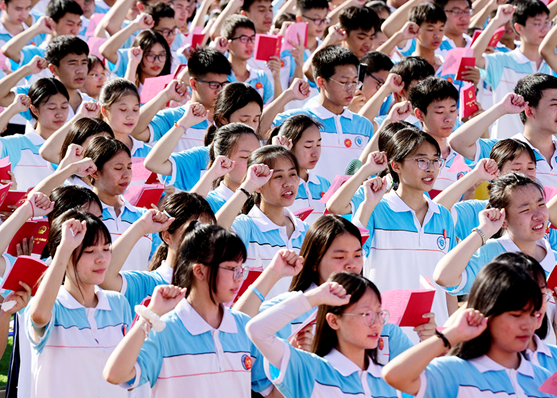 The photo, taken on June 14, shows third graders of high school make a vow in an adulthood ceremony held by Jiahe County No.1 Middle School at the playground. (Photo/Huang Chuntao)
At the ceremony, they took the oath, wore adulthood badges, stepped over an adulthood threshold, accepted the blessings from adults, and were granted with copies of Constitution. By doing so, they would have a better understanding of the social responsibilities and obligations on their shoulders, keep enhancing the adulthood awareness, forge ahead bravely, and strive to become upstanding members of society.
This article is from Hunan Provincial Government www.enghunan.gov.cn.
Translator: Wu Lirong
Chinese source: hunan.gov.cn