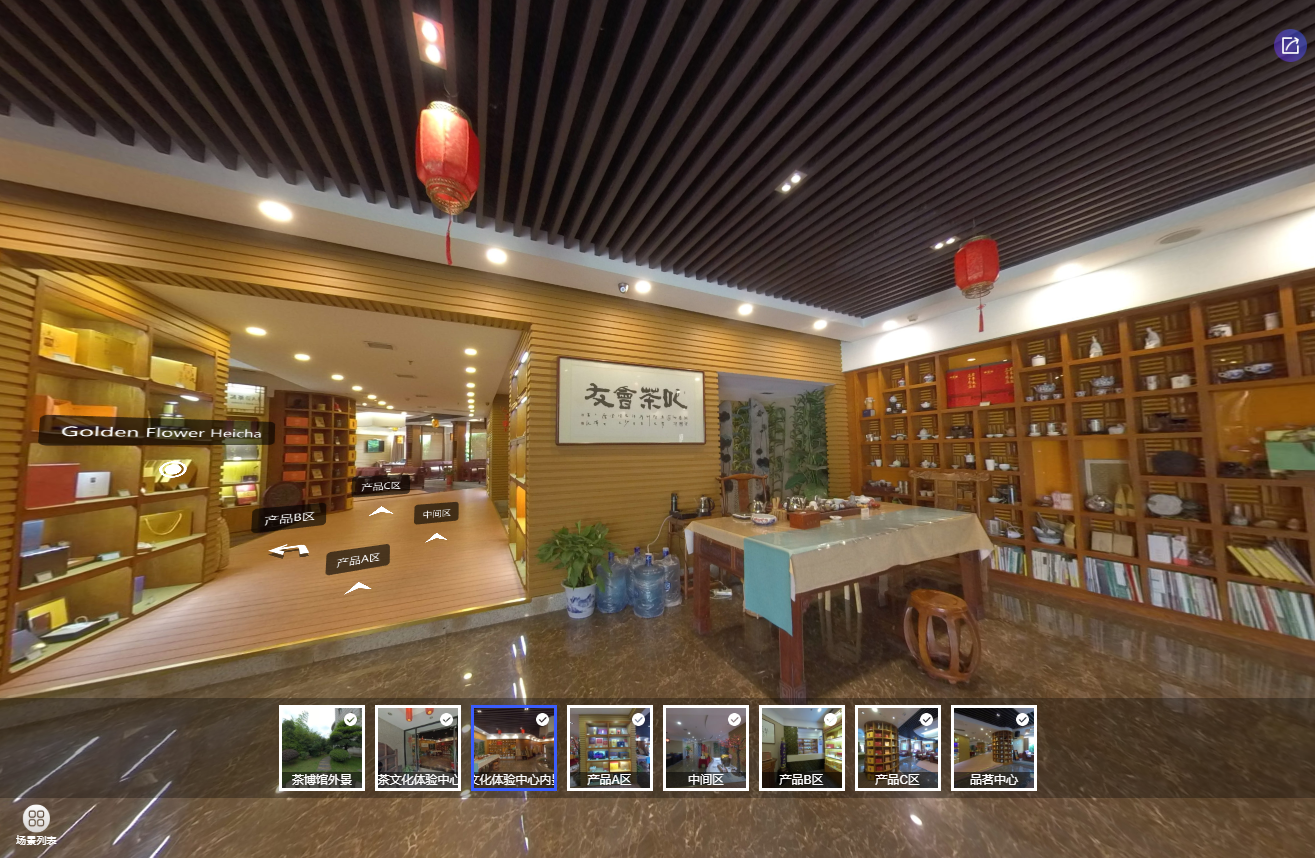 The screenshot of 3D digital exhibition hall of Hunan Tea Industry Group.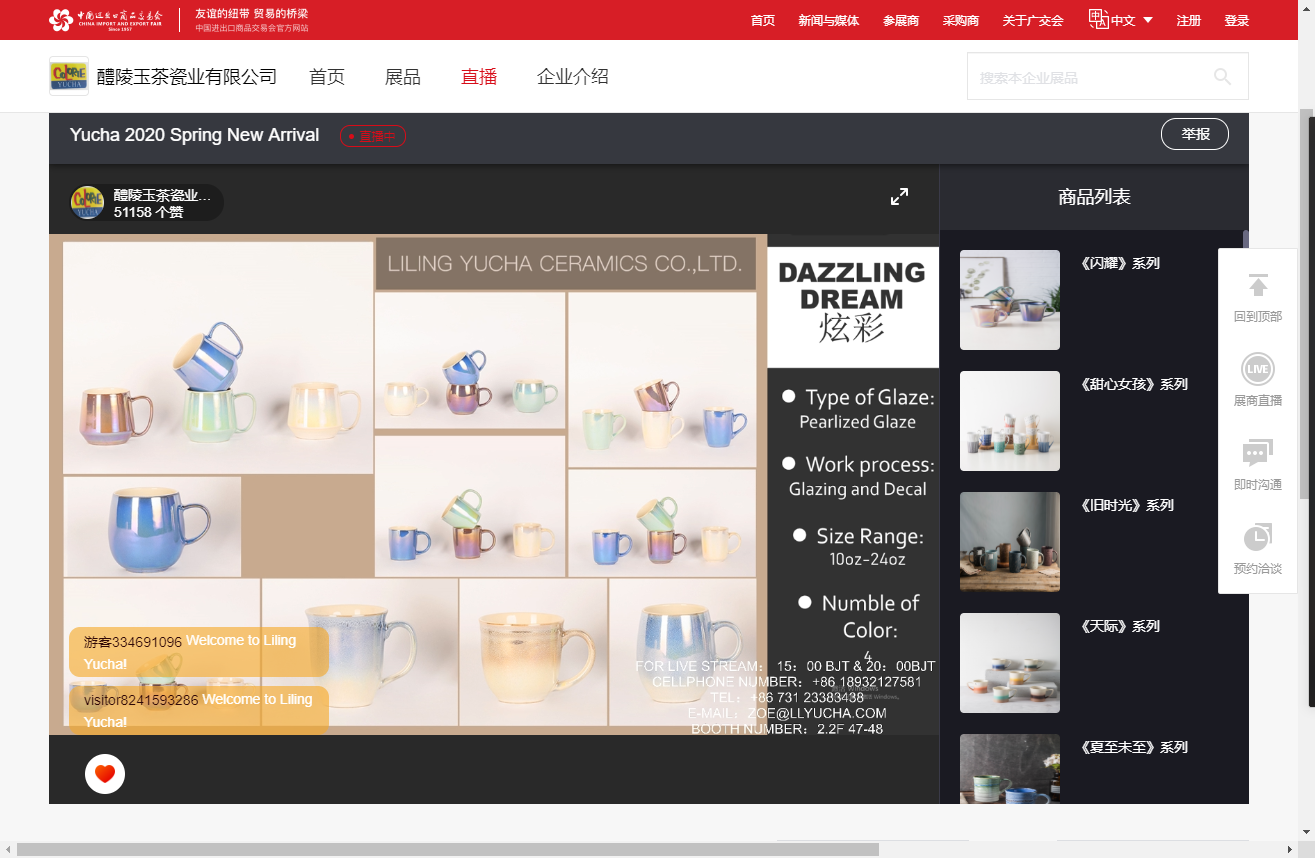 The screenshot of Liling YuCha Porcelain Co., Ltd livestream.
The 127th China Import and Export Fair, also known as Canton Fair, opened online on June 16. A total of 328 Hunan enterprises participate. They use multiple technologies like 3D and VR to vividly present Hunan-made products to buyers. Live streams will be made to facilitate interactions between suppliers and buyers.

This year's fair is going on between June 15 and 24. It is the first session held online since it was firstly launched 63 years ago, in order to promote economic and social development while maintaining COVID-19 epidemic prevention and control. Exhibitors and buyers from around the world can conduct "screen-to-screen" interactions.
The Hunan exhibitors present a variety of products, including porcelain for daily use, tools, machinery equipment, automobile parts, electronics, illuminations, bags and suitcases, shoes, textile and garment, food, and toys. The Hunan Department of Commerce encourages and assists the exhibitors to make 3D presentation in a virtual exhibition hall, to highlight Hunan products' characteristics in a three-dimensional way.
A 24-hour livestreaming platform is provided. More than 200 Hunan exhibitors make customized livestreams based on time differences.
This article is from Hunan Provincial Government www.enghunan.gov.cn.
Translator: Pang Yuehui
Chinese source: hunan.gov.cn