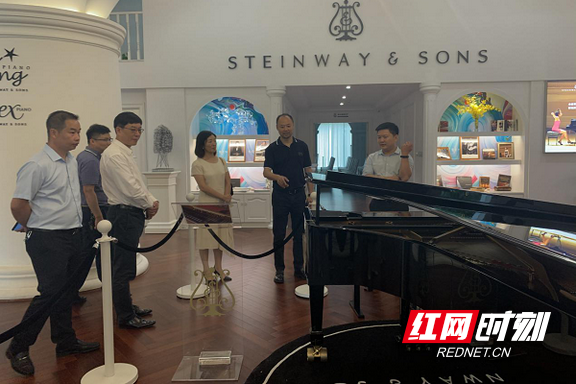 In Hunan Zhongying Wanjia Real Estate Co. LTD.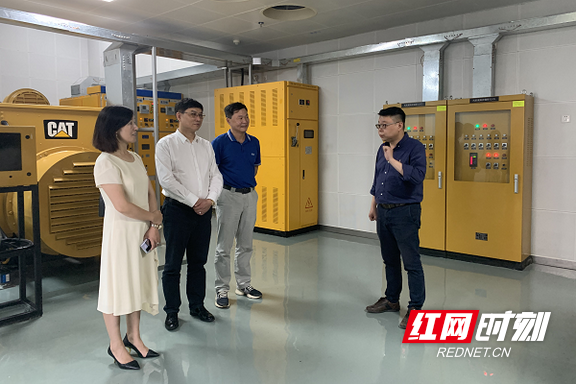 In Hunan Panyun Data Co. LTD.
On June 19, Zhuang Qining, vice President of Hunan FOC and chairman of Hunan Overseas Chinese Chamber of Commer(Hunan OCCC), Mao Binghua, vice chairman of Hunan FOC and executive chairman of Hunan OCCC, visited member enterprises of Hunan OCCC, and focused on deep understanding to return to work and production enterprise, and listend to the opinions of the enterprises.
The delegation visited Hunan Yinghuaite environmental technology co., LTD., Hunan Xiang Feng international aviation agency services co., LTD., Hunan Zhongying Wanjia Real Estate Co. LTD, and Hunan Panyun Data Co. LTD.
As the first data center in Central China to obtain the UPTIME T3 design certification, Panyun Big Data Center is designed in line with international standards. Currently, it has an IDC construction and operation team of more than 50 people, which can provide customers with 7X24 professional operation and service guarantee. Iwanyun big data Center has the big data service ability based in central China and radiates to the whole country. By examining the technical, commercial and social dimensions behind big data, we have gained a clearer understanding of the concept of big data.
Zhuang Qining pointed out that the member enterprises of Hunan OCCC have been developing and growing continuously, and have become an important force to promote the high-quality development of the province's economy. The OCCC would do its best to help enterprises solve problems in their development, and at the same time do a good job in popularizing preferential tax policies, helping enterprises reduce their burdens, and safeguarding the legitimate rights and interests of its members in accordance with laws and regulations. It is hoped that member enterprises can rely on the strength of the organization to overcome the impact of the epidemic, help each other and tide over the difficulties together.
Mao Binghua said that Hunan OCCC was a chamber of commerce for all its members. How to "improve internal skills" is a problem that most enterprises need to think about at present. It is hoped that the members will enhance communication and exchange with each other, work together to promote the sustainable development of overseas Chinese business Association, and build the association into a platform of "information sharing and integrated development", so as to realize cross-boundary exchanges among all walks of life and seek common progress and development.
The members expressed their gratitude to The Overseas Chinese Federation and Overseas Chinese Business Association for their consistent help and support to overseas Chinese enterprises. They would actively cooperate with the federation and overseas Chinese Business Association while doing their own work well in the future, and try their best to make contributions to the social and economic development and highlight the responsibility of enterprises. At the same time, it is hoped that overseas Chinese businessmen association will carry out distinctive and diversified activities, strengthen the interaction between member enterprises, unity and cooperation, and achieve a win-win situation.