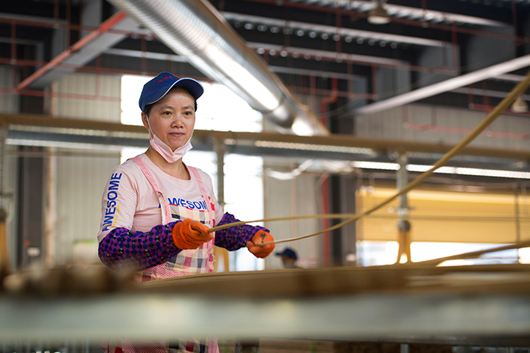 The photo, taken on June 22, shows a worker makes bamboo products at the workshop of Yangming Zhuyong Technology Co., Ltd. in Bamboo and Wood Industrial Park, Shuangpai County, Yongzhou City. (Photo/Xu Yangliu Tianchao Hunan Daily)
The company has developed new products like truck baseplates and road signs this year. It has also actively opened up its markets in India and Australia.
This article is from Hunan Provincial Government www.enghunan.gov.cn.
Translator: Wu Lirong
Chinese source: hunan.gov.cn