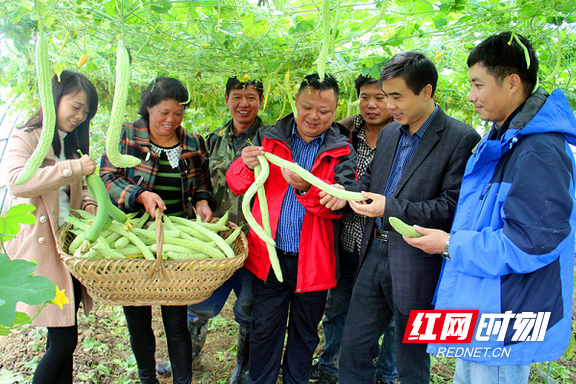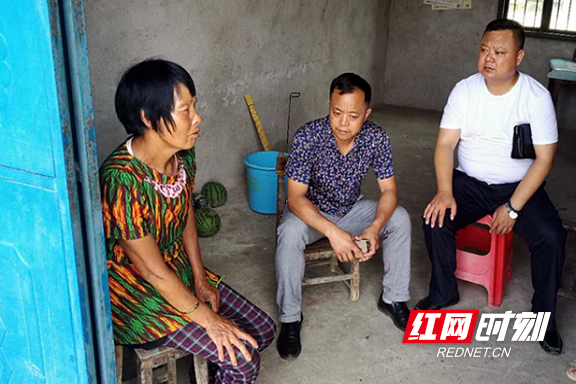 Someone asked Jiang Yangqiu, "Why are you going back to the village to be the party secretary?"
"It is my duty to help the villagers get out of poverty and get rich," he replied with a smile. "It is my goal to lead the people to a well-off life."
Jiang Yangqiu was born in Wenlei Village, Lingjiaotang Town, Lingling District, Yongzhou City in 1976. After graduating from university, he traveled north and south for many years. After accumulating certain wealth, he started his own business by buying digging machines to contract earth works and build roads.
Jiang Yangqiu is a member of Hunan Overseas Chinese Association, a member of Yongzhou Overseas Chinese Association, and a part-time vice chairman of Lingling Overseas Chinese Association. In poverty alleviation with unprecedented strength to continue to advance in depth, Jiang Yangqiu made another amazing move, returned to his hometown Wenlei village election party secretary, led the villagers to lift themselves out of poverty together.
In 2017, Jiang Yangqiu added the status of Wenlei Village Party secretary to his resume.
Soon after serving as the village party secretary, Jiang Yangqiu organized the whole village party members and group leaders to hold a seminar on emancipating the mind and transferring land, popularizing the advantages of land transferring, and organized everyone to visit and study in Guangxi, Guangdong and other places with remarkable achievements of land transferring with his own money.
In the past three years as the village party secretary, Jiang Yangqiu has been perfecting the infrastructure construction closely around the theme of "people's livelihood", doing good deeds for the people and sparing no effort to promote the development of village collective economy. He invested 1.05 million yuan to build 6 roads, 8.5 kilometers, and set up more than 60 street lamps. The annual output value of the whole village reaches more than 30 million yuan, and the collective economy of the village will reach 200,000 yuan in 2019.
As early as the end of October 2018, all 90 poor households in Wenlei village were lifted out of poverty and their names were removed. Over the years, Wenlei Village has won numerous honors such as the Model village of Well-off Society in Lingling District, the village of Civilization, the village of Advanced Party construction, and the Village of Top ten Environmental Improvement villages. The medals are hung on a wall full of the village convenience service center.
"In 2020, people in Wenlei will have more money and a better life." Jiang Yangqiu paints the future with confidence.