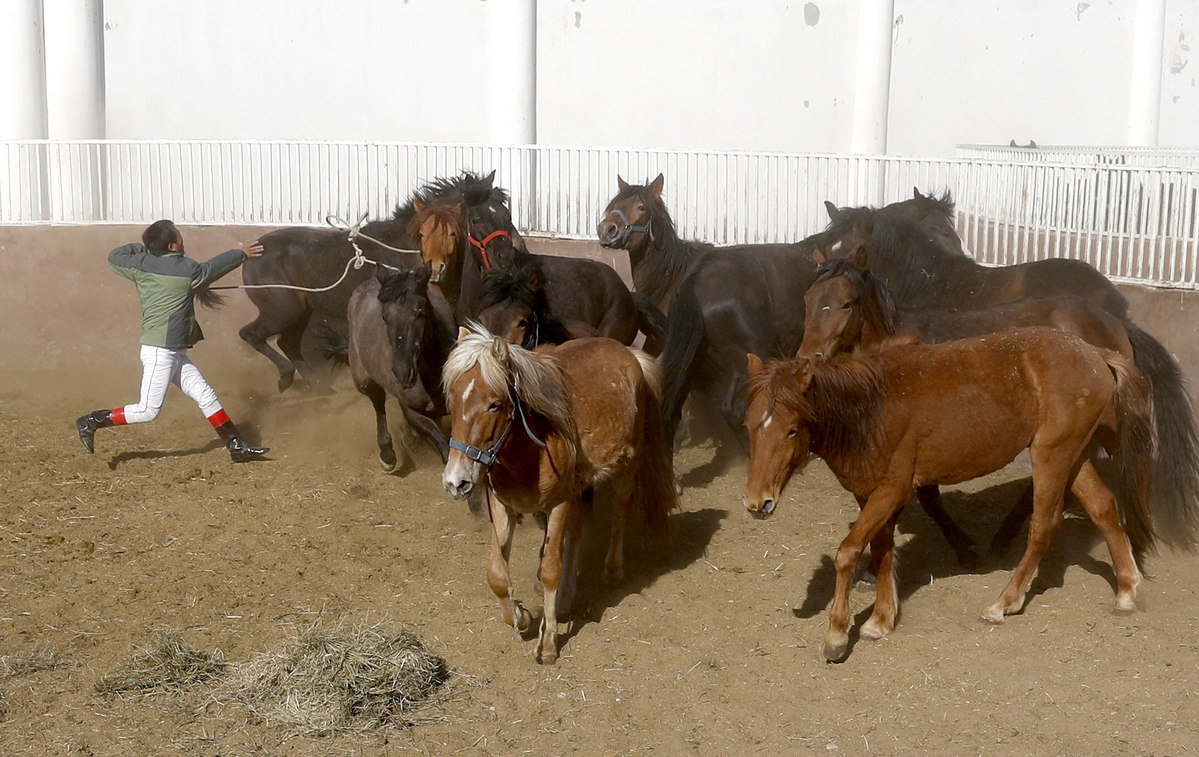 Bai throws a rope over a horse's neck. [Photo by Han Haidan/China News Service]

Grazing is a way of life for farmers and herders in Horqin Right Wing Middle Banner, Hinggan League in the Inner Mongolia autonomous region. However, high costs and a lack of grass and soil have made earning a decent income a struggle for farmers. Many leave the village for work in the city. To help improve job prospects and earnings in the banner, the local government has supported the development of various industries, especially those related to horses. One major enterprise the government cooperates with is racehorse breeding company Rider Horse.

Bai Xialong is a jockey and keeper at Rider Horse. He was trained to ride horses in his childhood. Bai is responsible for looking after the company's stables and is also in charge of training the racehorses. As a horse jockey, Bai's annual income is more than 100,000 yuan ($14,127). That money has enabled him to buy a big, comfortable house.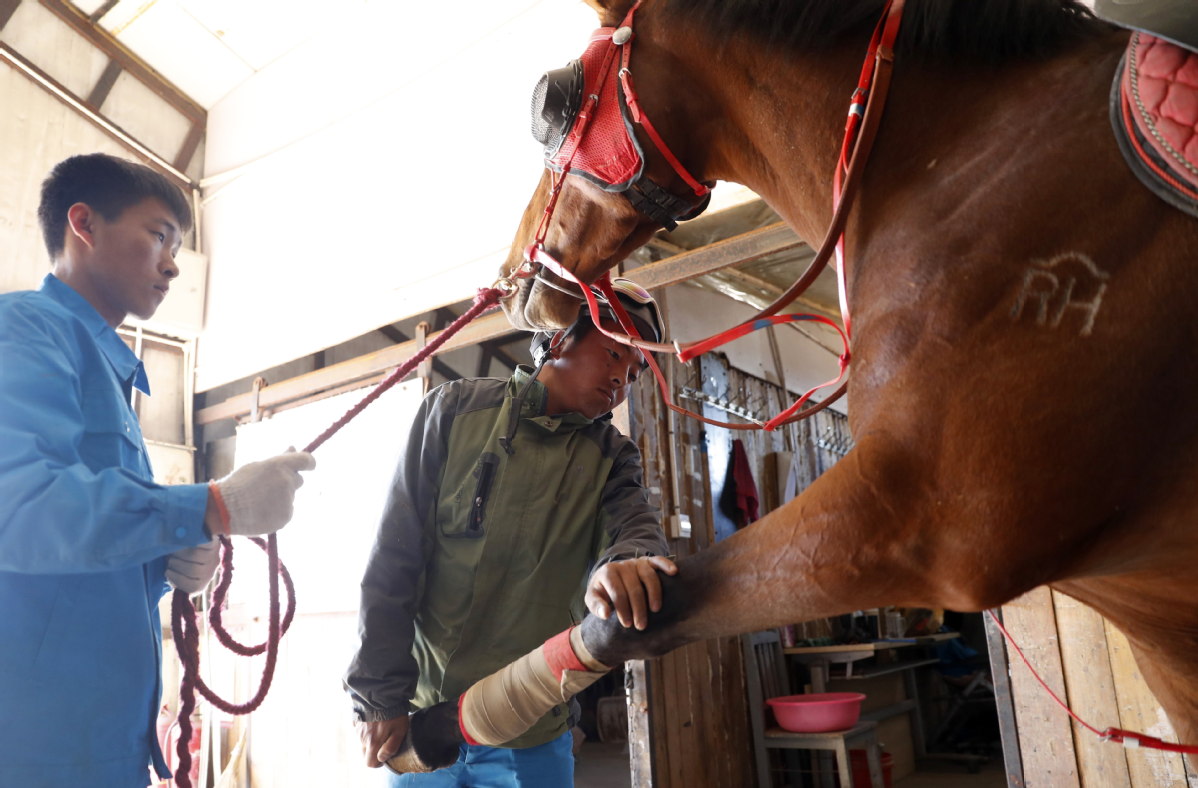 Bai checks a racehorse's injured leg.[Photo by Han Haidan/China News Service]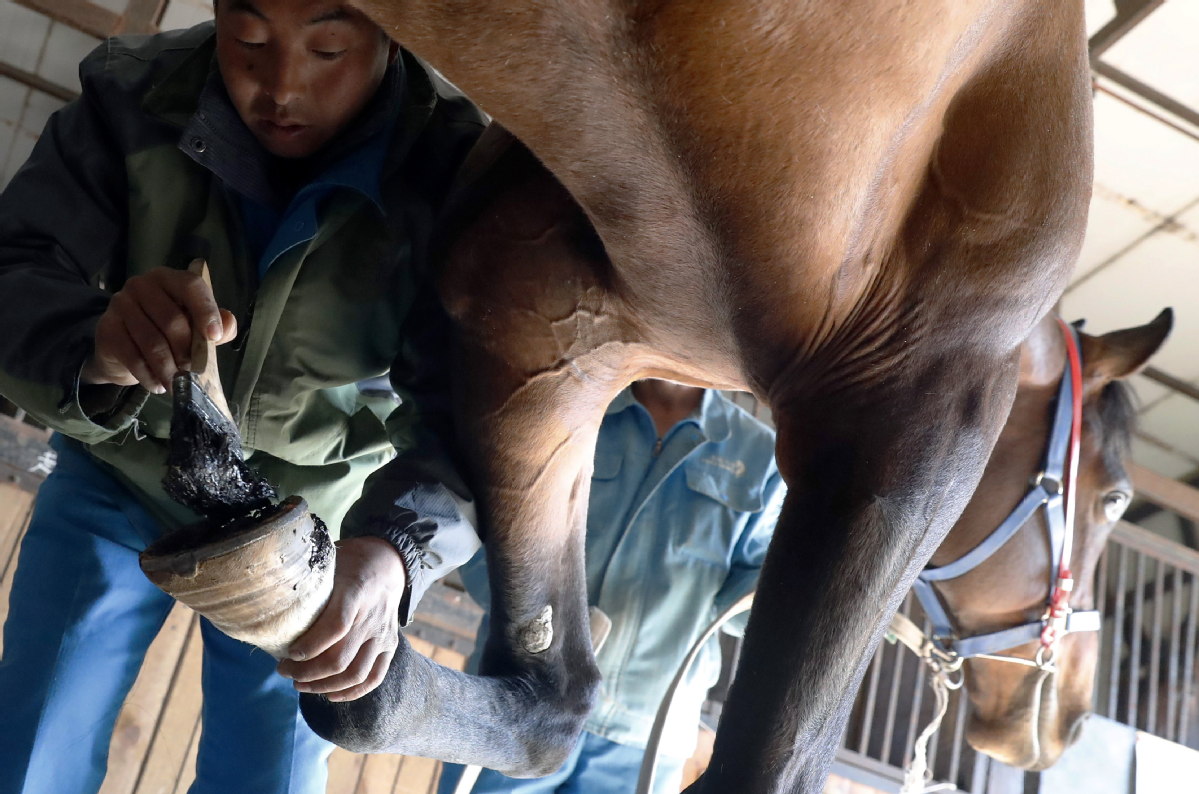 Bai Xiaolong brushes protective paint onto a horse's hoof.[Photo by Han Haidan/China News Service]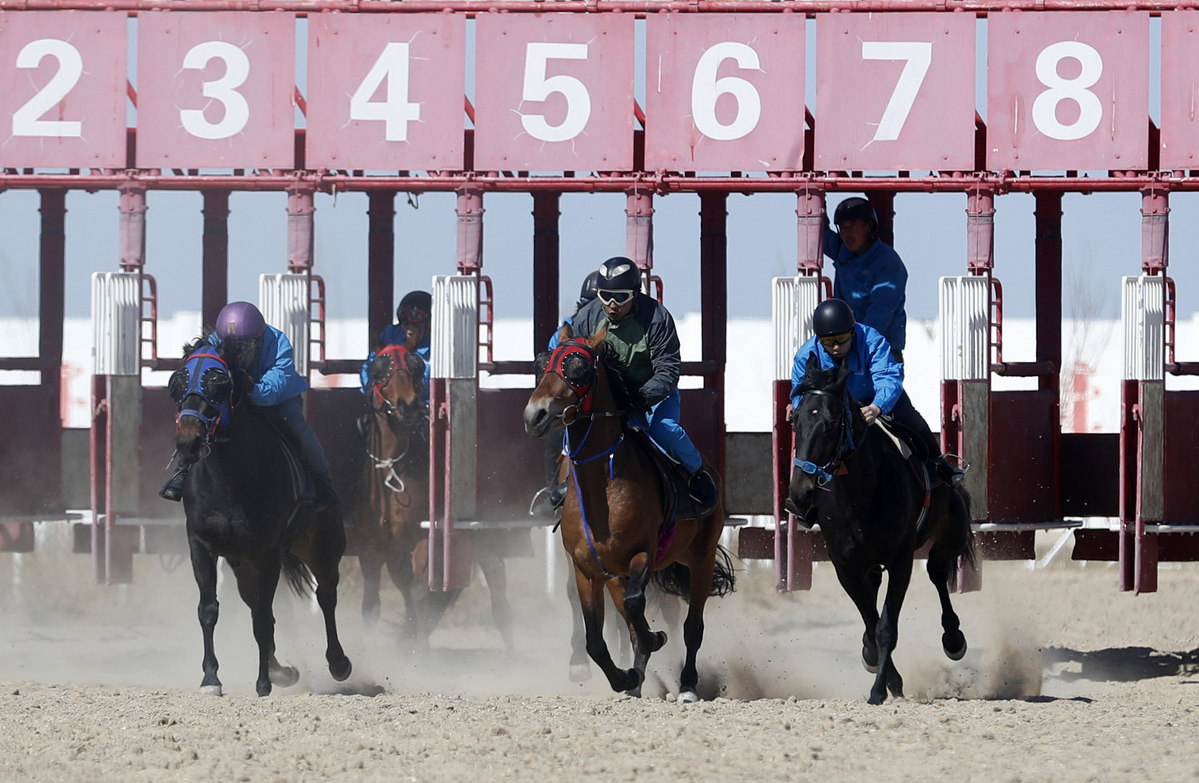 Bai competes in a practice race with other riders.[Photo by Han Haidan/China News Service]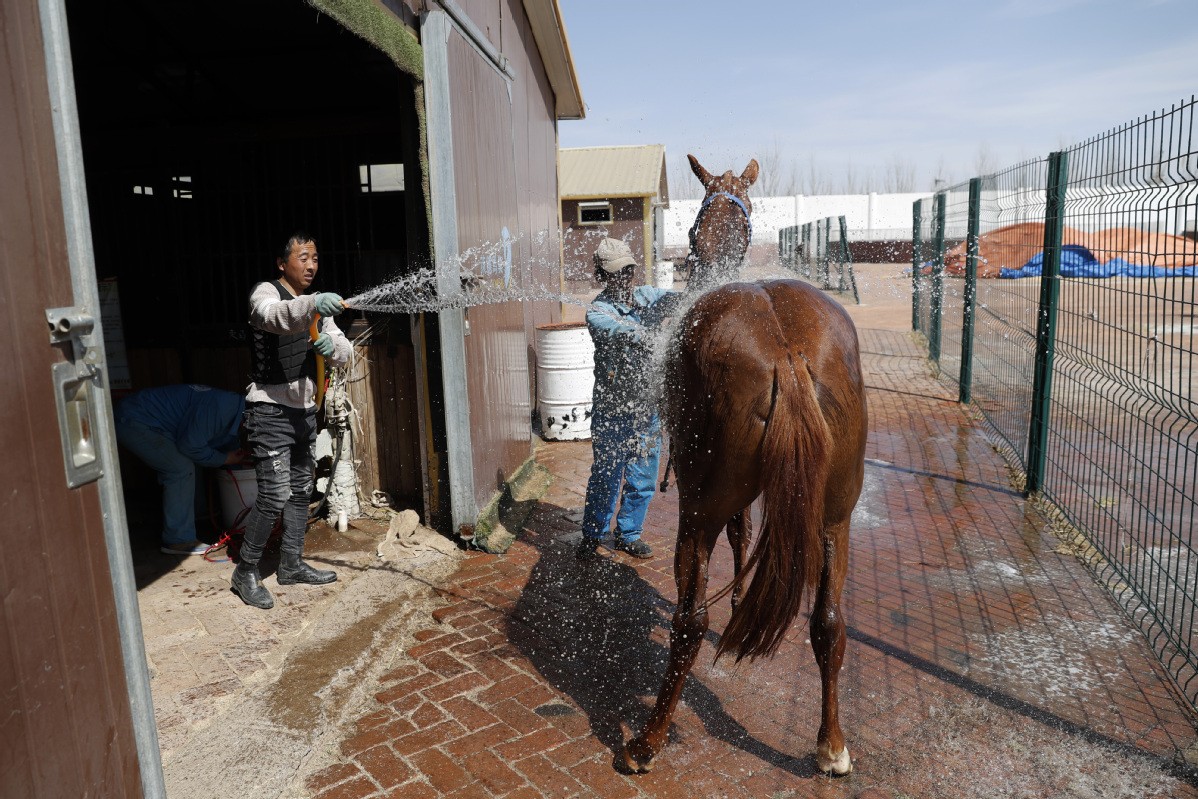 A horse gets a shower after a practice race.[Photo by Han Haidan/China News Service]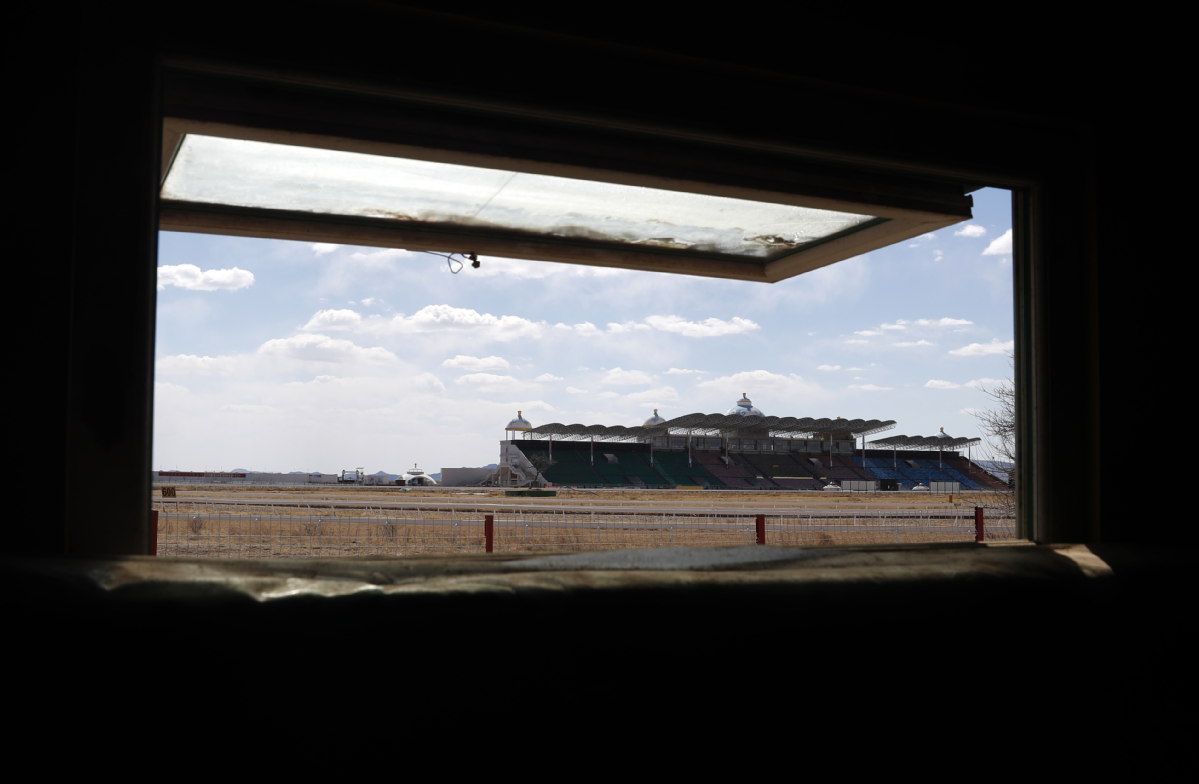 A view of the race track from the window of a restroom at the stable.[Photo by Han Haidan/China News Service]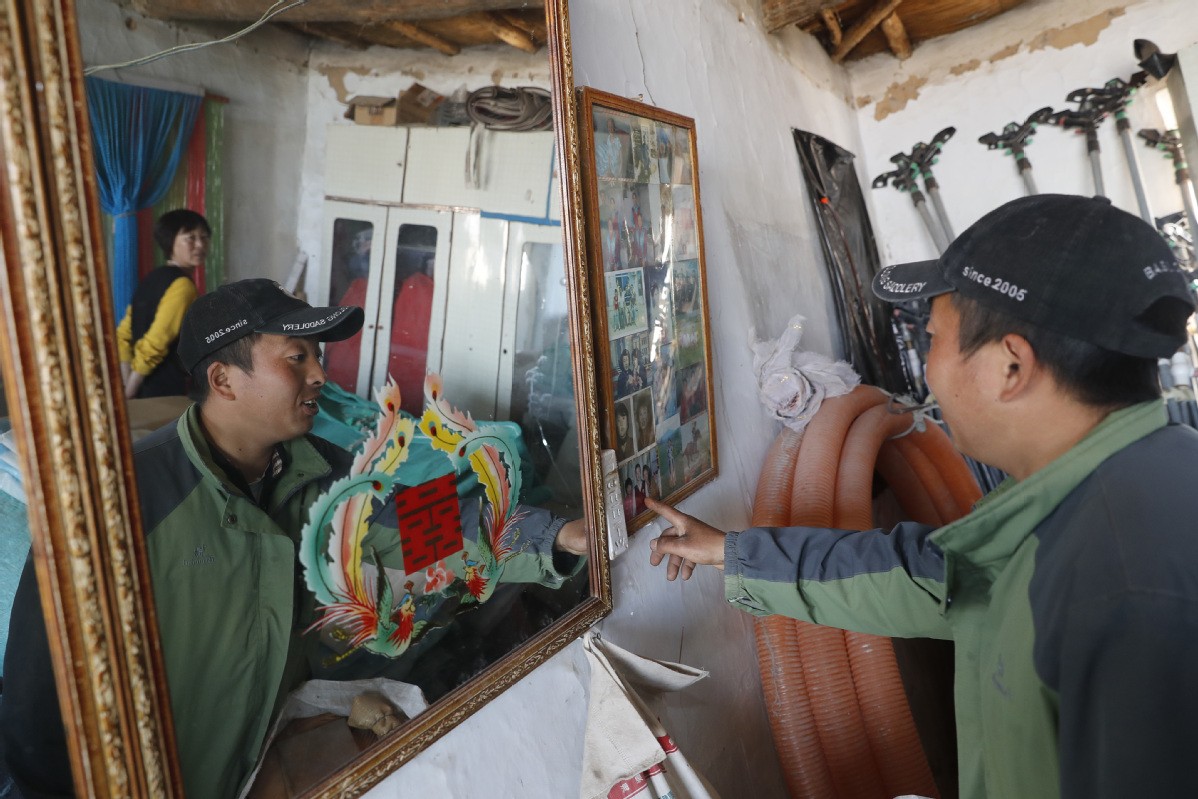 Bai points to old pictures in a frame at his old home.[Photo by Han Haidan/China News Service]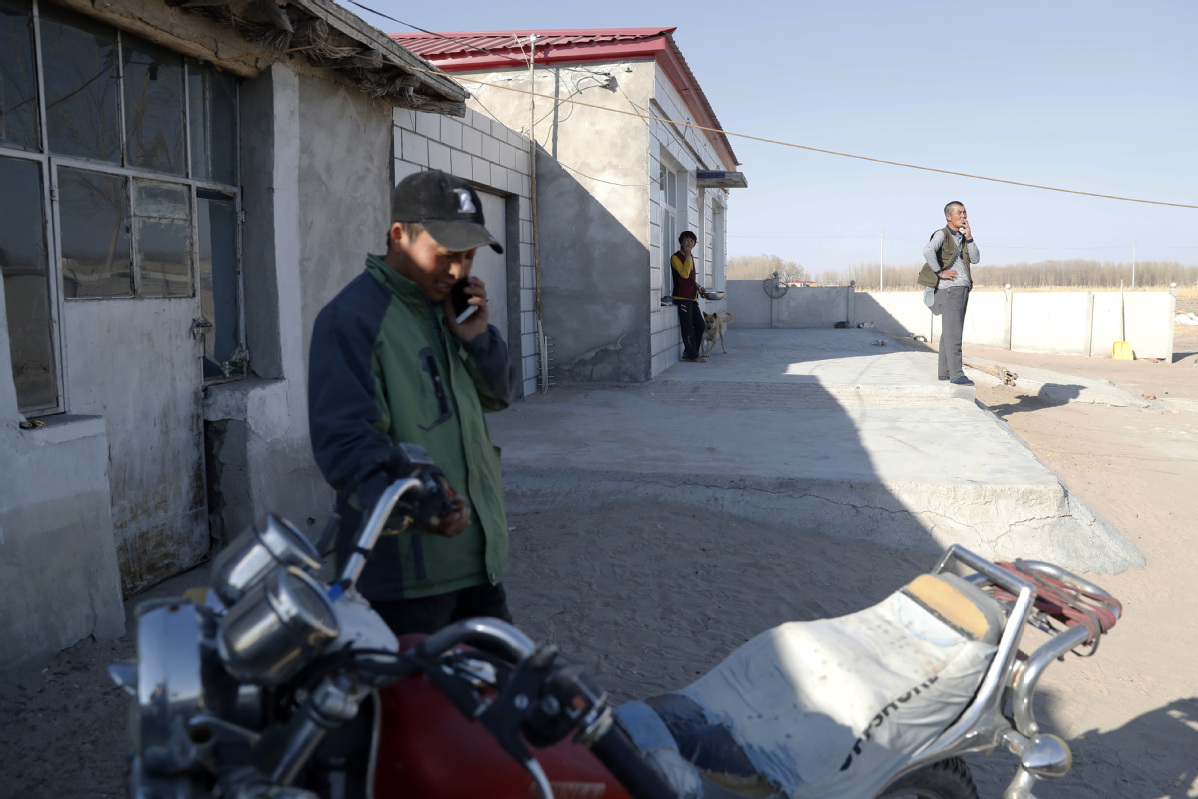 Bai and relatives stand outside their newly built house.[Photo by Han Haidan/China News Service]