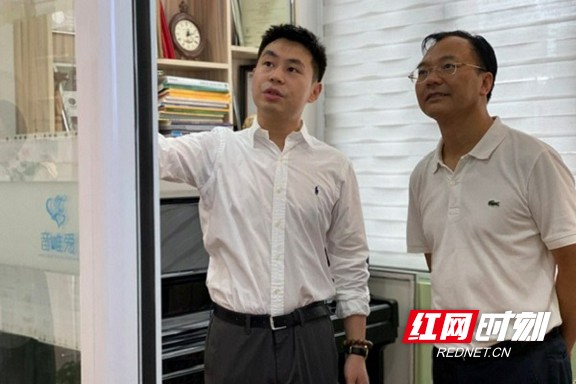 Li Zuyuan in Yinweiai Piano Art Center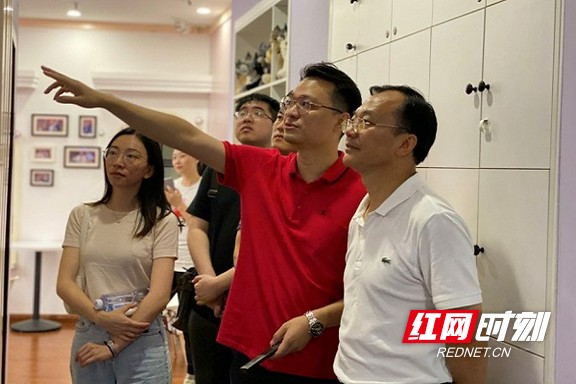 Li Zuyuan in Luyisimeng Drama Center
Recently, Li Zuyuan, a party member and vice chairman of Hunan FOC, visited two overseas Chinese youth committee enterprises and Song Dan Chinese Art Museum.
During the visit, Li zuyuan listened to the basic introduction of Yinweiai Piano Bilingual Art Center and Luyisimeng Drama Center, and appreciated the piano performance brought by teachers of Yinweiai. Li Pointed out that these two art education institutions are excellent enterprises with international vision and standard. They not only have advanced entrepreneurial ideas, but also have a sense of social responsibility, which are very worthy of recognition. Li said that it is not easy for young entrepreneurs of overseas Chinese to start their own businesses. He hoped that the Provincial Overseas Chinese Youth Committee and the grassroots FOC could strengthen communication and contact, understand the difficulties of enterprises and further improve their service work.
Li praised Mr. Song Dan as a cultural ambassador who had brought the art of Chinese characters to the world, and affirmed the museum's activities around traditional Chinese culture. He pointed out that the extensive and profound Chinese culture is the common soul of the Chinese at home and abroad, and it is a very meaningful work to carry out cultural exchanges through various forms. He hoped that the museum would continue to explore and innovate, and make greater and more positive contributions to the inheritance and promotion of traditional Chinese culture.
Song Dan Chinese Art Museum is the first domestic theme museum of Chinese characters. This year, the museum applied for the overseas Chinese Cultural Exchange Base to play a bigger role in spreading Chinese character culture.