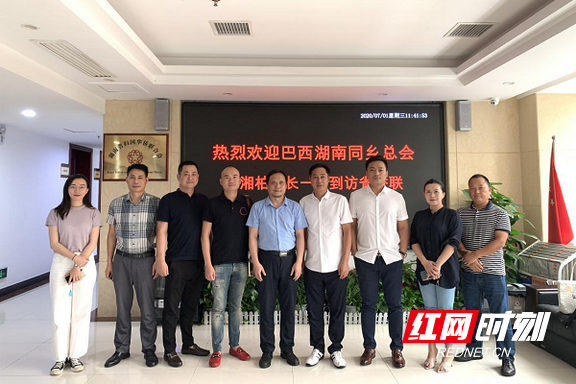 Brazil Hunan Fellow Association visited Hunan FOC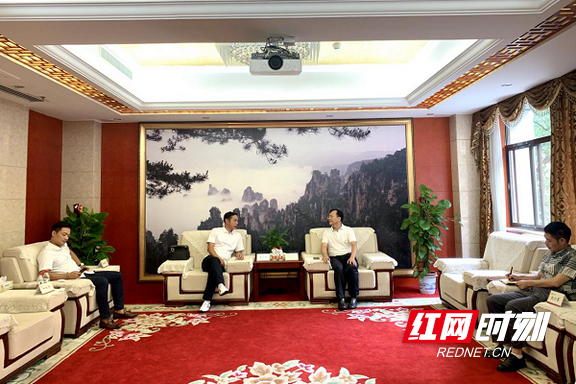 Li Zuyuan met with representatives of Brazil Hunan Fellow Association
On July 1, a delegation from Brazil Hunan Fellow Association visited Hunan FOC. Sun Minsheng and Li Zuyuan, members of the Party Group and vice chairmen of Hunan FOC, met with the visiting guests and exchanged views on how to promote the friendly development of Hunan and Brazil.
Li extended a warm welcome to the delegation of Brazil Hunan Fellow Association, and thanked the association for donating money and materials to aid Hunan in the early stage of the outbreak. He pointed out that Brazil is a very influential country in South America and hoped that theassociation would actively unite local overseas Chinese, strengthen ties with other overseas Chinese leaders and groups, and build a harmonious overseas Chinese community. At the same time, he hoped to promote Hunan through the Association by attracting overseas entrepreneurs or overseas Chinese to invest and develop in Hunan. Hunan FOC will try its best to help solve the difficulties faced by local Overseas Chinese in epidemic prevention according to the situation in Brazil, and join hands to fight against the epidemic and overcome the difficulties together.
QixlXiangbo, overseas member of Hunan FOC and President of Brazilian Hunan Fellow Association, expressed his gratitude for the care and help given by the Association during the overseas outbreak, and introduced related activities carried out since the association was established. He hoped that the Association would give more guidance to the next phase of the association and strengthen communication and exchange. He said that during the epidemic, the Association summarized and promoted China's anti-epidemic methods in Brazil, which received a good response from the local people, and other overseas Chinese societies followed suit. So far, there has not been a single confirmed case of Chinese nationals from Hunan.
Since its establishment on May 18, 2019, The Association has done a lot of work in uniting and serving the people in Hunan. The communication and exchange between fellows in Brazil were strengthened through activities such as donating funds to help the election and yoga teaching.