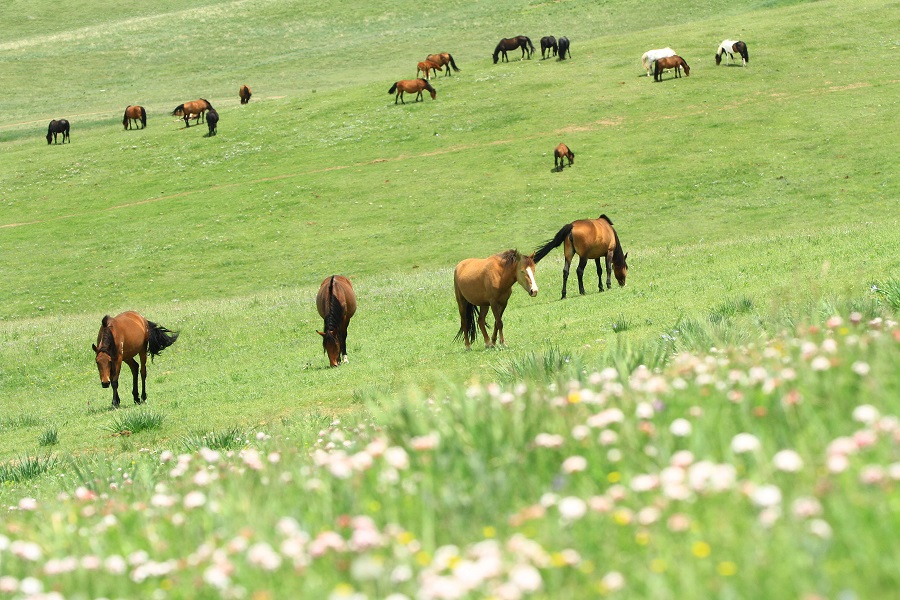 Horses feed on the grassland at Shandan Military Horse Farm, Northwest China's Gansu province, July 10, 2020. [Photo by Chen Li for chinadaily.com.cn]

Intermingled with the summer grass, flowers blossom on a hillside at Shandan Military Horse Farm in Gansu province.

The farm is a breeding operation that produces horses like those used by historical armies in China. It is located in the Hexi Corridor, a major artery of the ancient Silk Road. It is one of the oldest and largest horse farms in the world, covering a total area of about 2,200 square kilometers and tracing its roots to the Western Han Dynasty (206 BC-AD 24).

The State-owned Shandan Farm is an ideal location for breeding and raising horses, thanks to lay of the land and abundant water and grass resources.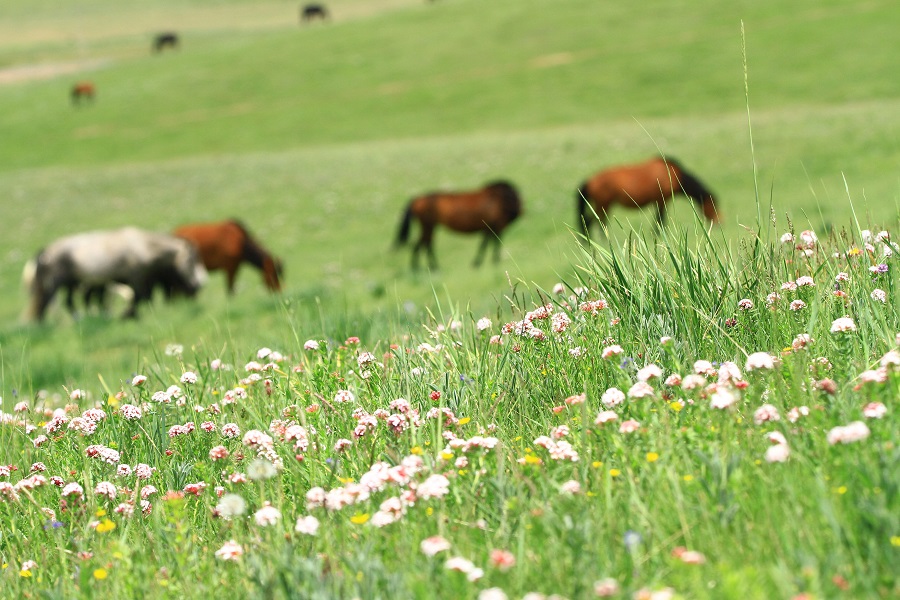 Horses feed on the grassland at Shandan Military Horse Farm, Northwest China's Gansu province, July 10, 2020. [Photo by Chen Li for chinadaily.com.cn]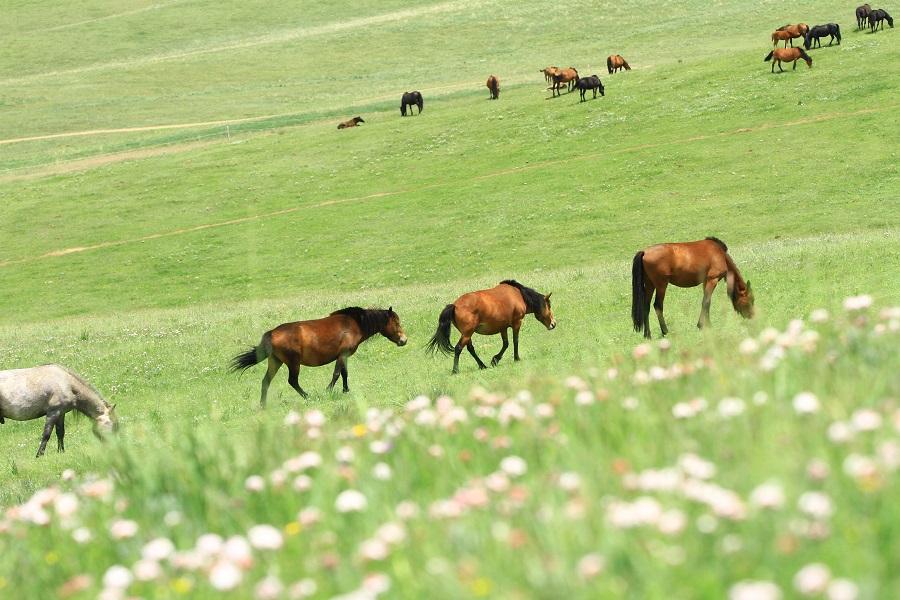 Horses feed on the grassland at Shandan Military Horse Farm, Northwest China's Gansu province, July 10, 2020. [Photo by Chen Li for chinadaily.com.cn]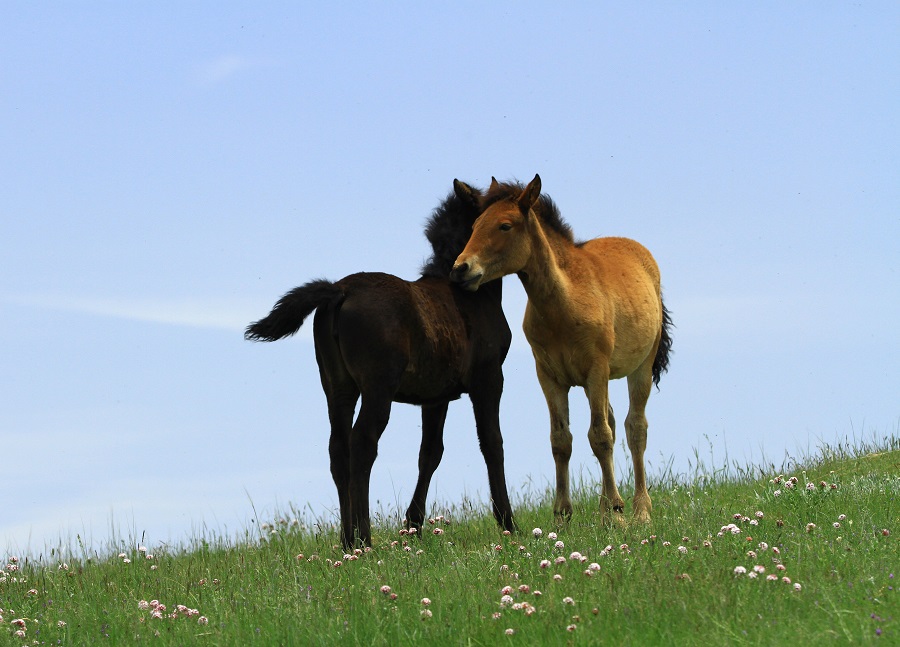 Two foals play at the Shandan Military Horse Farm in Gansu province on Friday. [Photo by Chen Li for chinadaily.com.cn]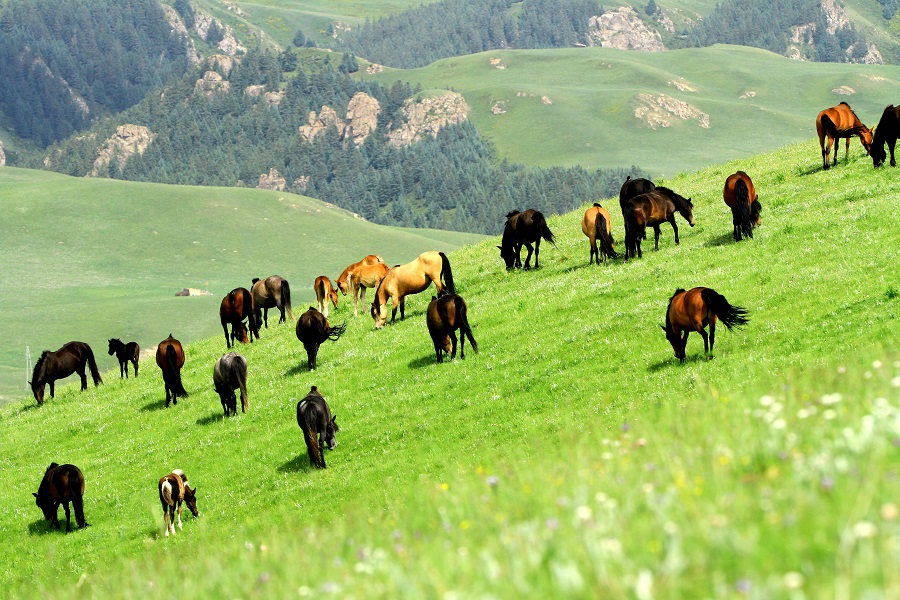 Horses feed on the grassland at Shandan Military Horse Farm, Northwest China's Gansu province, July 10, 2020. [Photo by Chen Li for chinadaily.com.cn]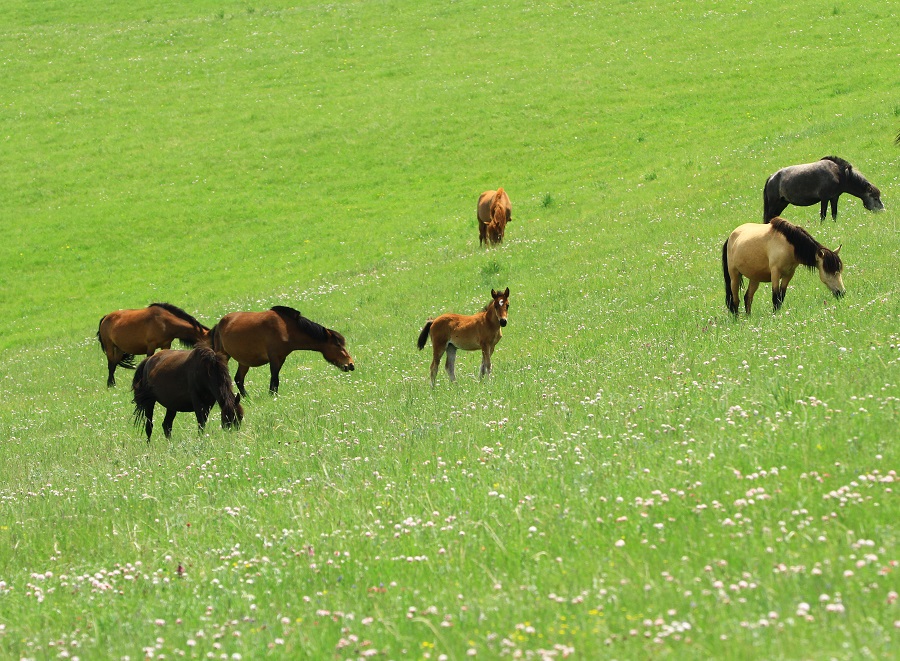 Horses feed on the grassland at Shandan Military Horse Farm, Northwest China's Gansu province, July 10, 2020. [Photo by Chen Li for chinadaily.com.cn]