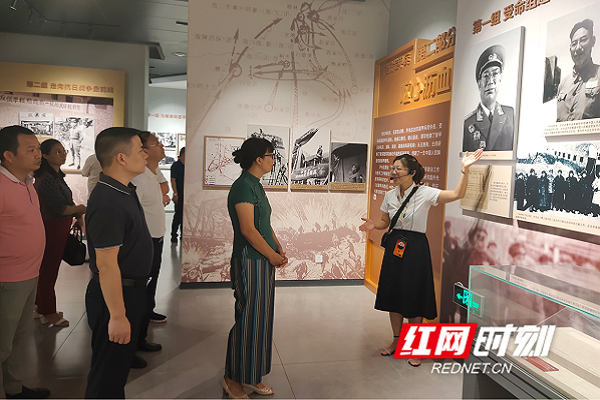 Hunan FOC organized officials, and staff to visit Xu Guangda's former residence.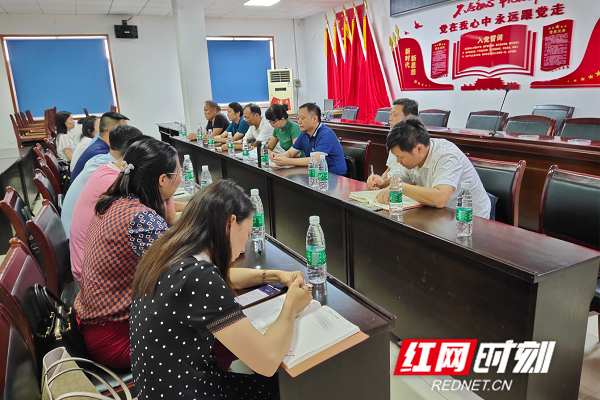 Symposium for cadres transferred from military.
To celebrate the 93th anniversary of the founding of the Chinese people's liberation army, on July 31, Hunan FOC organized cadres to Xu Guangda's former residence, carried out in order to "learn descendants of revolutionary martyrs, do red" as the theme of the army day and theme party day activity.
In Xu Guangda former residence,cadres of Hunan FOC, through a large number of precious historical materials and collection, understand the Xu Guangda course of striving for China's revolution and the construction of new China's armored force and outstanding contributions, have said to learn Xu Guangda always stay strong party spirit and precious character of the communists, and inherit and carry forward the revolutionary spirit of the Xu Guangda etc. The older generation of revolutionaries and good moral character.
At the symposium, officials and military officials spoke enthusiastically, reported and exchanged their work experience, and expressed that they must inherit and carry forward the fine tradition and style of the army, devote themselves to the cause of the Overseas Chinese Federation, make new achievements on their own posts, make new contributions and show new style.
Huang Fang, secretary of Hunan FOC, on behalf of the federation, extended the festive greetings to the military transfered cadres and expressed his heartfelt thanks to them for their contributions to the development of the federation. We hope that they will remain true to their original aspiration, firm in their ideals and convictions, listen to and follow the Party's lead, improve their sharpness and discrimination, and take a firm political stand. Continue to carry forward the fine traditions of the Armed forces, have the courage to shoulder their responsibilities, play an exemplary role in their posts, and continue to make new achievements; We shall always maintain the true colors of soldiers, strictly observe all regulations and disciplines, and consciously safeguard the image of the Overseas Chinese Federation.
Sun Minsheng and Li Zuyuan, the party members and vice chairmen of Hunan FOC, attended the activity.