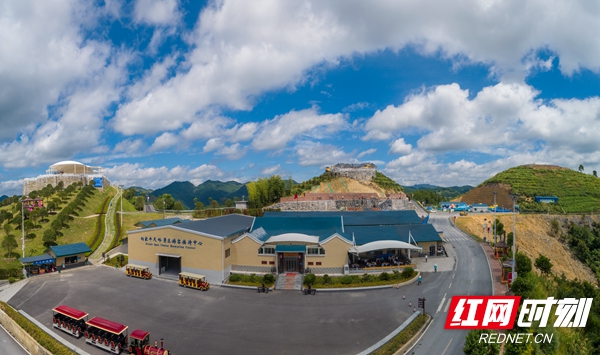 Scenery of Xiangjia Village.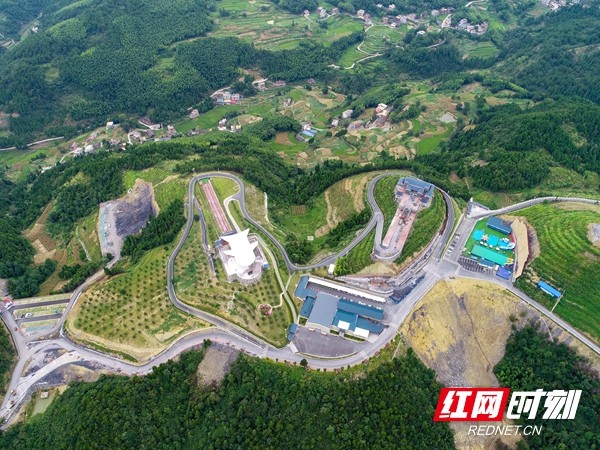 Overlooking of Xiangjia Village.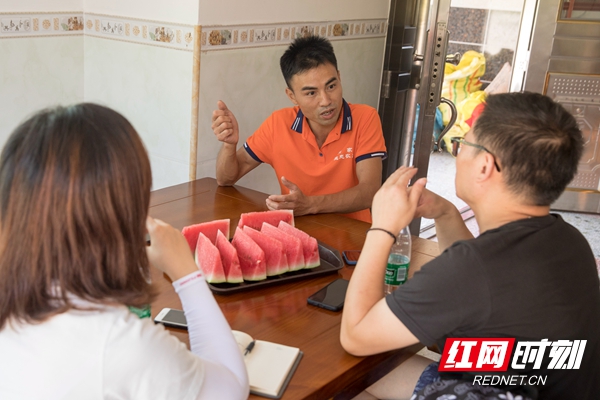 Liu Bingkui, a villager from xiangjia village, was once a poor household, now runs his own business in the village.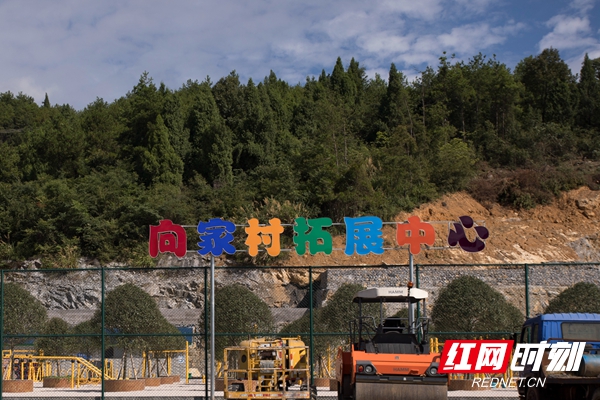 Xiangjia Village Development Center under construction.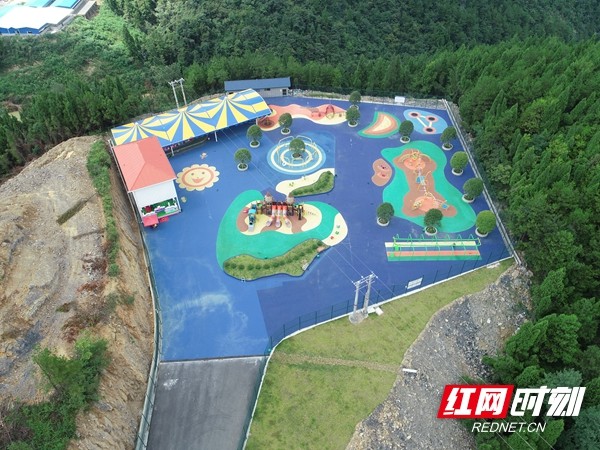 Recreation facilities in the mountains.
In August, standing on Niutianling mountain in Xiangjia Village, Yankou Town, Longhui County, you can have a good view. The rolling hills and layers of clouds make a wonderful picture in the sun.
Xiangjia village under earth-shaking changes, born in 1986, Xiang Kun felt quite deep.
"In the past, we were poor and had no access to transportation. There were many mountains and little land. The land was barren. Xiang Kun said, once, "can not get a wife" is the most headache for young men in Xiangjia village. I also used to move my hukou out of Xiangjia Village because I wanted to be a city dweller and take advantage of the opportunity to study outside the village.
From 1997, following the family village the village constructed stone road, 3.5 meters wide gravel road to the town, the county four lanes in the cement road, two-way roads to big cities... Many young people in Xiang's village have similar experiences to Xiang Kun. They yearn for the prosperity and opportunities of the big city and do not hesitate to be "strangers".
"Then I saw hope and gained confidence." he said, in 2011, he was called back to hometown, and issued a call to let XiangJia Village young people back home construction this people, from Xiangjia Village out, and founded one of the largest private enterprises in Hunan and oversea Chinese firm, Huaxing industrial development co., LTD. (hereinafter referred to as "Huaxing") in Longhui.
Xiang Changjiang started its business in 1995. After 25 years of hard work, he has gradually grown bigger and stronger. Its business scope has expanded from hotel service to driver training, motor vehicle testing, taxi operation, real estate development, engineering construction, commercial concrete production and many other fields.
In April 2014, in response to the call of the Poverty Alleviation Office of the State Council and the All-China Federation of Industry and Commerce for "10,000 enterprises to help 10,000 villages", he applied to return to his hometown to run for village director. He made up his mind to "move his household registration back to the village, bring his own funds to help him, and receive no remuneration"
Xiangjia village due to the remote location, traffic occlusion, village hydropower road and other infrastructure shortage, seriously restricted the development of the economy. Taking the main contradiction into account, Huaxing company made great efforts to comprehensively transform the infrastructure such as water and electricity roads. It widened the original 3.5m wide village road to 6m wide oil sands road and extended it to 8 groups of villagers. By drawing drinking water from Zhazhi reservoir and building water storage tower, all villagers have access to clean and sweet tap water. We will upgrade reservoirs, old canals, and build new high-standard canals to ensure that all farmland withstands drought and flood. Complete the transformation of the agricultural network, and completely solve the villagers' production and living electricity; We will intensify renovation of dilapidated houses to ensure the safety of villagers' housing. The comprehensive transformation of infrastructure has created the necessary conditions for poverty alleviation and development of Xiangjia Village.
"We are now implementing the 'sports + tourism' development strategy, which aims to consolidate the achievements of poverty alleviation and bring more benefits to the people." To ensure sustainable development, starting from 2017, Huaxing company and the village shifted their focus to tourism poverty alleviation and development, and formulated a second three-year plan, Xiang said. According to the natural scenery of XiangJia Village and geographical environment, in order to create "village in ecological tourism" as the goal, closely around "sport + tourism", drive tourism activities on sports activities, use of sports events, festival activities to attract more participants and the viewer, such as fishing competition held irregularly, marathon, cycling, suvs and outdoor development training, the organic combination of ecological tourism and sports tourism, accumulate popularity, increase their income.
In recent years, poor mountain villages have become the most famous and popular rural tourist attractions. The average annual income of villagers increased from less than 2,000 yuan in 2013 to 11,800 yuan, and the annual income of collective economy reached 600,000 yuan. The villagers of Xiangjia village are full of expectations for the future.