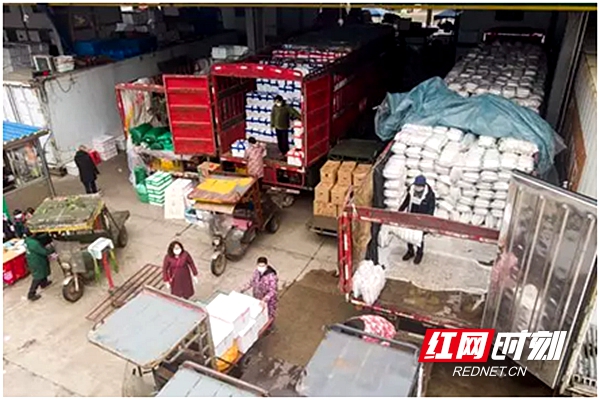 Dahexi Agricultural Products Logistics Center.
He went to the UK from rural Hunan. He actively sought opportunities for entrepreneurship and was awarded as innovation and Entrepreneurship Talent of the Ministry of Science and Technology, Entrepreneurship Talent of Hunan Province, contribution Award of Overseas Chinese (Innovative Talents), "Outstanding Young Entrepreneur" of Changsha city and many other honors. He is member of China Youth Federation, executive director of China Young Entrepreneurs Association, chairman of Changsha Jiangcheng Agricultural Products Co., LTD., chairman and general manager of Hunan Palangsha Hydraulic Machinery Co., LTD.. Ye Feng, is a post-80s British overseas student.
Ye Feng, a native of Ningxiang, Hunan, is a typical "sea returnee" who came back from Britain in July 2006. After returning to China, Ye Feng quickly started his own business. Together with several patenteers, he founded Hunan Pulangsha Water Conservancy Machinery Co., Ltd..
In 2008, the government was reforming the pumping stations in Hubei, Hunan, Anhui and Jiangxi. Ye Feng seized the opportunity and decided to start product marketing from Hubei. He promoted many times, finally touched the other side. In the following years, the company has successfully developed a number of industry-leading hydraulic machinery products, widely used in flood control and drainage, urban sewage and inter-basin water transfer and other fields, products quickly covered 29 provinces and cities in China, as well as Indonesia, Congo, Brazil and other countries.
In 2013, he realized that the modern precision agriculture maybring an opportunity for poverty alleviation. He founded Changsha dahexi agricultural products logistics center, which covered a set of agricultural products trade, cold chain storage, e-commerce, logistics and distribution in one site.
The smooth operation of the market has greatly promoted the employment of local poor households. In the "Thousand Enterprises Association thousand families" activity in 2019, Ye feng donated a total of 32,800 yuan in cash, grain, oil, rice and other materials. He also with tatsuta mountain and cross ridge village in the town of seven related to poverty alleviation and development docking, signed the support agreement, take advantage of big hexi market platform and resources from pavement for free with two village, set up sales and advertising platform, to help them to broaden sales channels for agricultural products, promote the two village into the national big market of agricultural products. Up to now, Dahexi has directly arranged employment for more than 300 people and donated more than 1 million yuan.
Ye provided free services to poor farmers through his own company's e-commerce platform, to help them broaden their sales channels. Currently, a total of 22 agricultural products from 10 poverty-stricken counties have been sold on dahexi agricultural products e-commerce platform.
While setting up the online platform, Ye Feng also decorated a 10,000-square-meter direct-sale center for targeted poverty alleviation of agricultural products in dahexi Rural Product Flow Center, providing a free "window" for agricultural products display and sales for 51 poverty-stricken counties in the province.
Relying on the resources and platform advantages of the market, Ye Feng has precisely focused and helped 51 poverty-stricken counties in the province to get rid of poverty in terms of industrial cooperation, employment arrangement, talent support, financial support, marketing and other aspects. Free of charge, 30 poverty-stricken counties participated in the production and sales meeting of agricultural products in poor areas of China in recent years, which drove the sales of agricultural products in poverty-stricken counties to reach nearly 40 million yuan. It also sold more than 6 million tons of unsalable agricultural products to some poor counties.
In addition to benefiting the villagers and helping young people to start their own businesses and find jobs, Ye Feng also takes part in public welfare activities to give back to the society. Every year during holidays, Ye Feng often organizes staff to carry out a series of activities to care for the elderly in the surrounding nursing homes, for which he was personally awarded the title of honorary President of Qingshan Bridge Nursing Home in Ningxiang.
Led by agricultural products logistics, Ye Feng built a platform for the common people to get rich.